Application -> Flow Designer
Flow Builder
---
One of the most important and powerful features of CubeDrive is its ability to create and manage business workflow and application workflow to make your application powerful and robust.
The flow builder provides a drag-and-drop user interface to define the workflow and business logic easily, without requiring programmers.
Application Workflow
---
CubeDrive workflow builder provides the following functions:
Customer defines the rules and steps for the application workflow
Customer drag and drop to create the workflow
Data are transferred based on the customer pre-defined rules and steps
The following shows an application workflow example.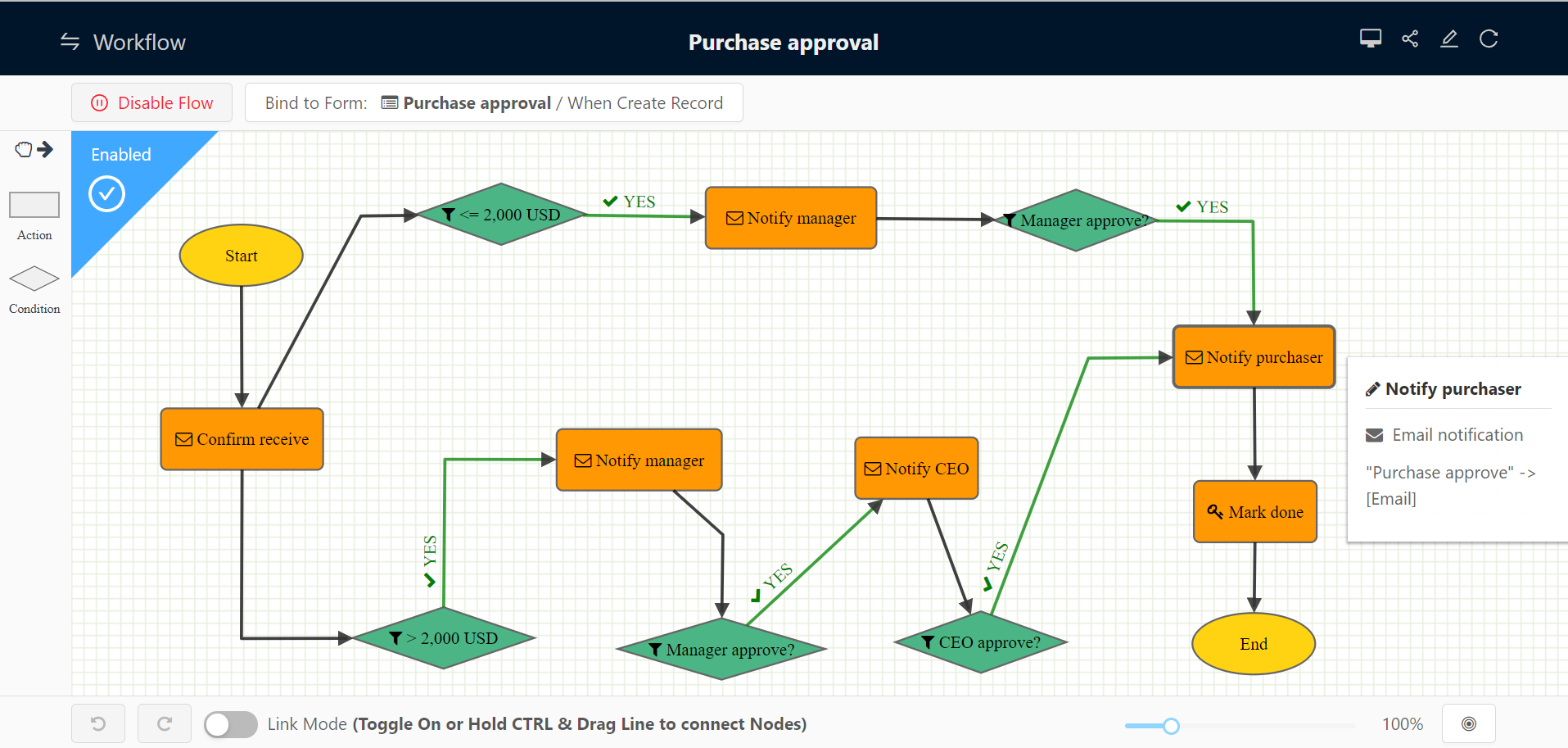 Kanban Workflow
---
CubeDrive's Kanban workflow helps businesses to put all related resources together in one place. Customers can link applications, add tasks, prepare plans, set background color, and even add formula to show dynamic information in the custom kanban. Business users can configure their project data in a perfect view with drag and drop method.
The following shows an Kanban workflow example.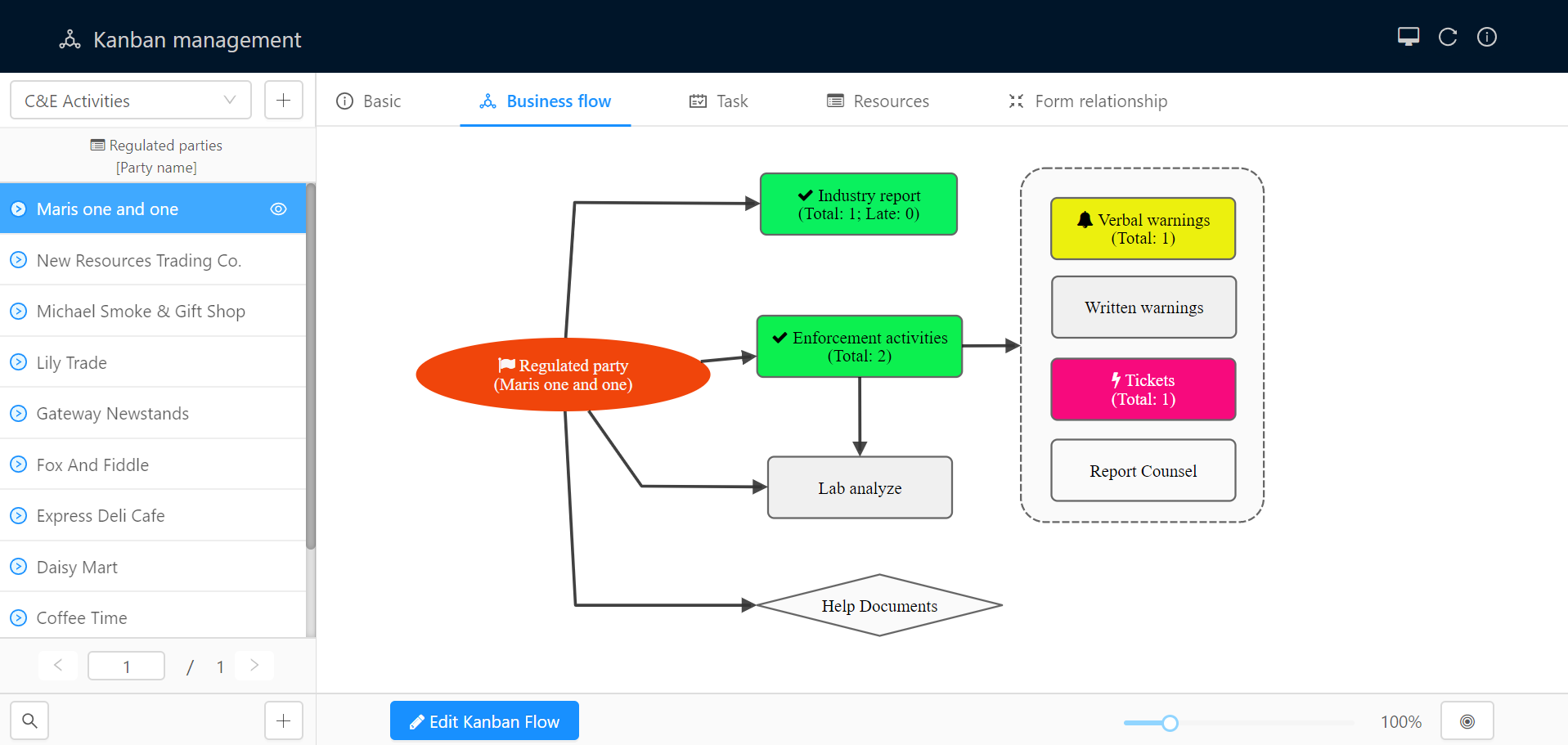 « Form Builder
Application Builder »