eSign -> Email fill
Email order fill
---
Author can configure and email multiple signees the uploaded document in order, and receive notify when PDF file is signed.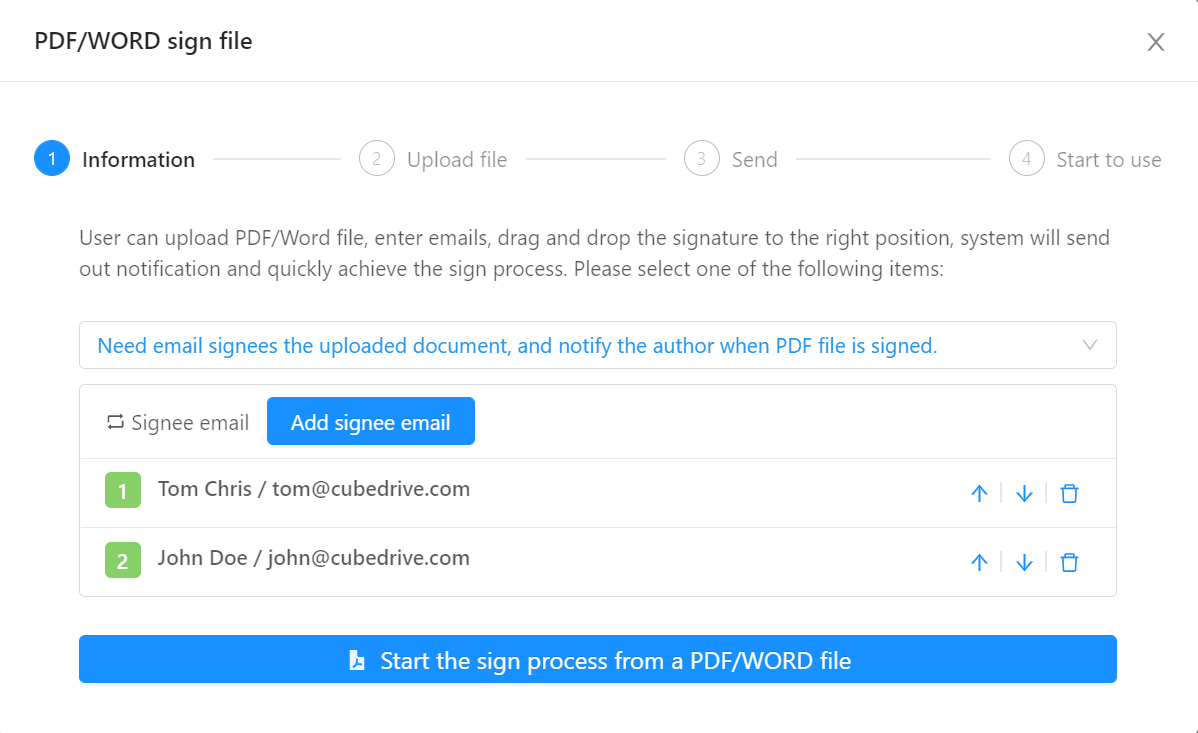 Tip: system will automatically generated flow based on entered emails.
Upload file
---
User can import the PDF and Word file, drag the field from left panel and drop it into the right position, and setup the field, the file is ready for sign.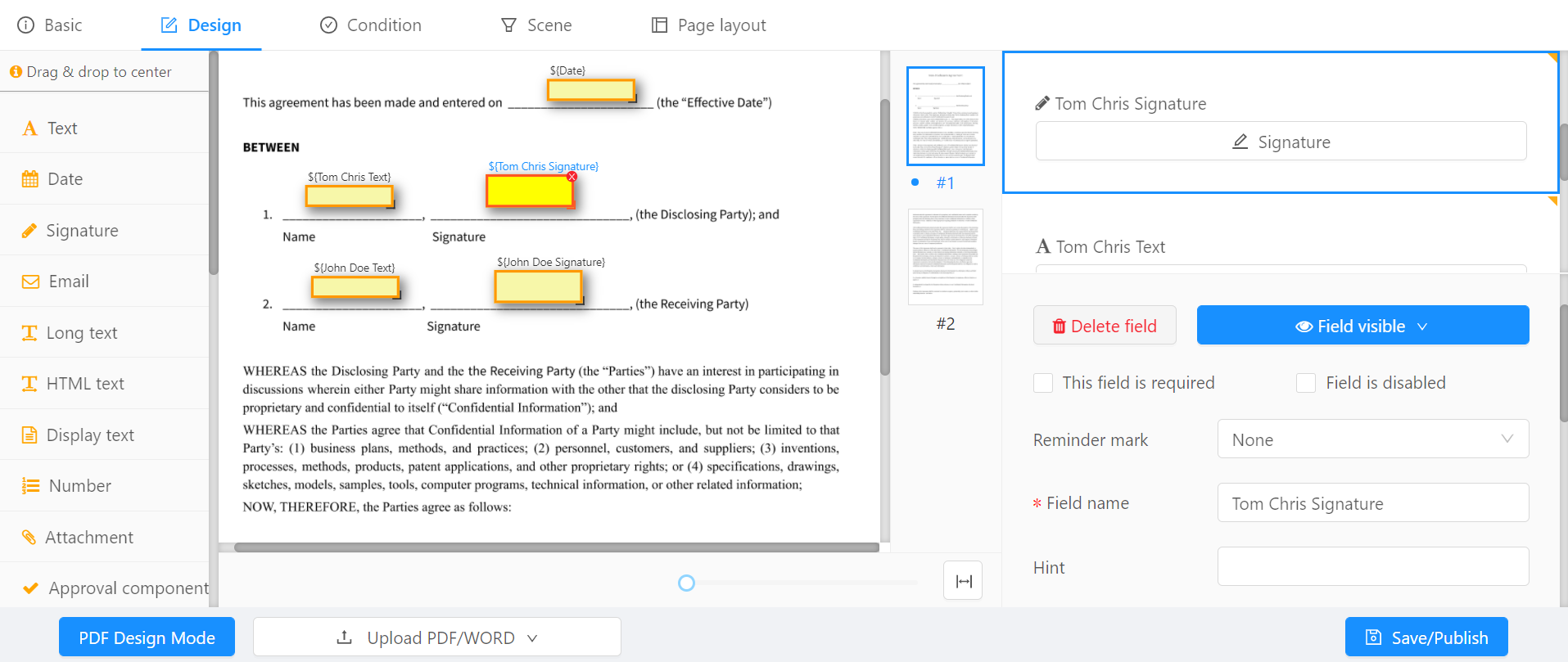 Tip: author can decide the view/edit permission of fields based on the entered email.
Once the file is saved/published, the signed file is ready for process. when [Send] button is clicked, system will send out email notification to the signee.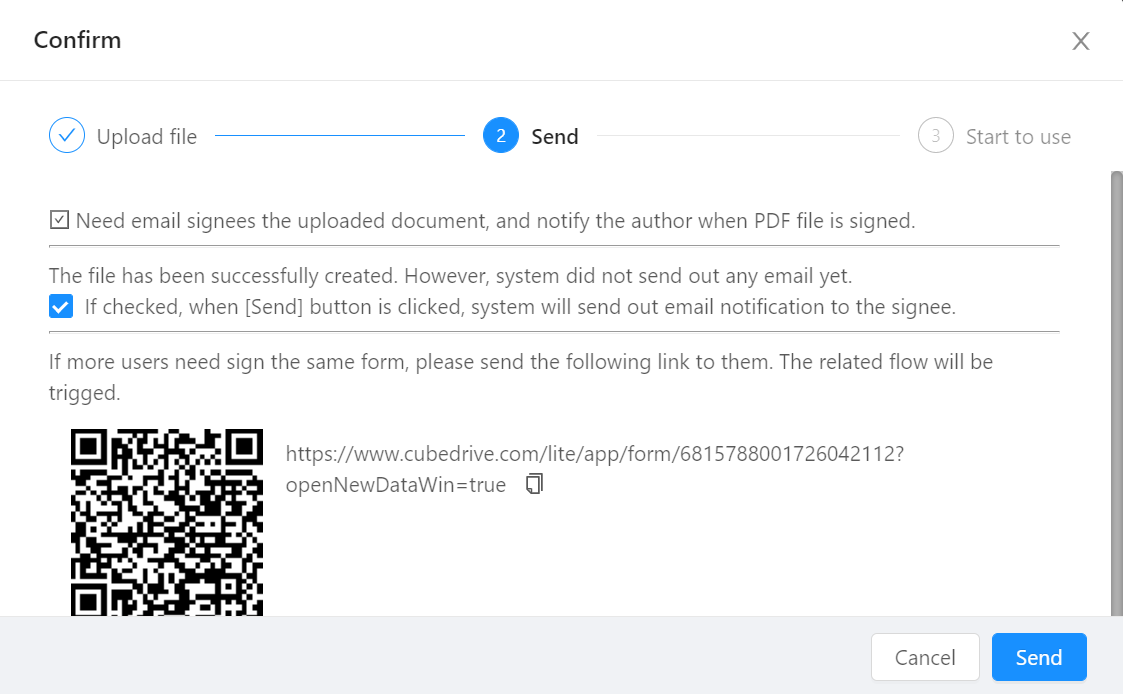 Tip: Click "Send" button, the email notification will be send to the related signee.
Email order sign
---
From email, the signee can open the file and sign online.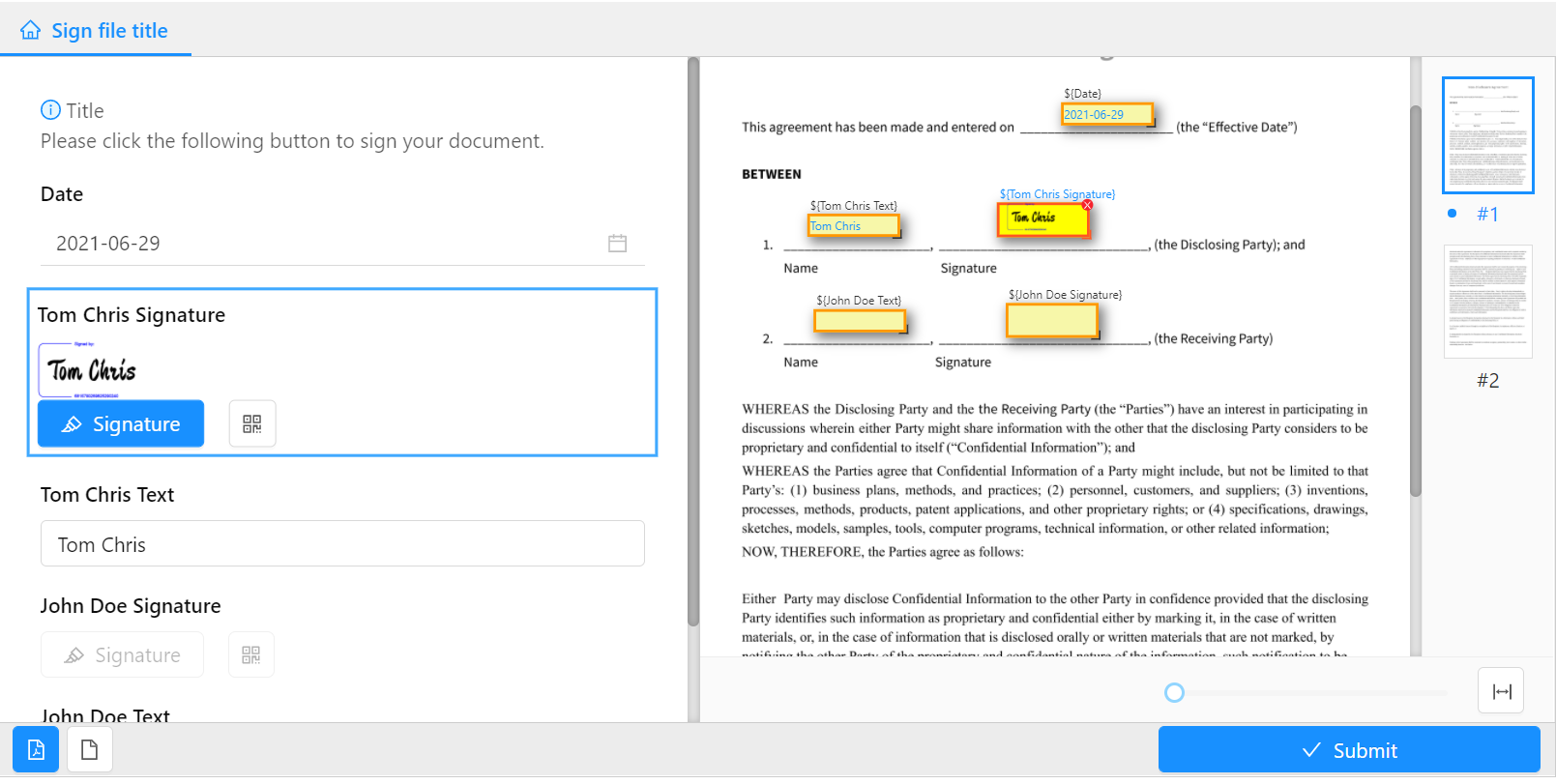 Tip: signee can only edit the fields with right permission.
Touch sign
---
User can open the file from mobile, the generated PDF can also be previewed from touch version.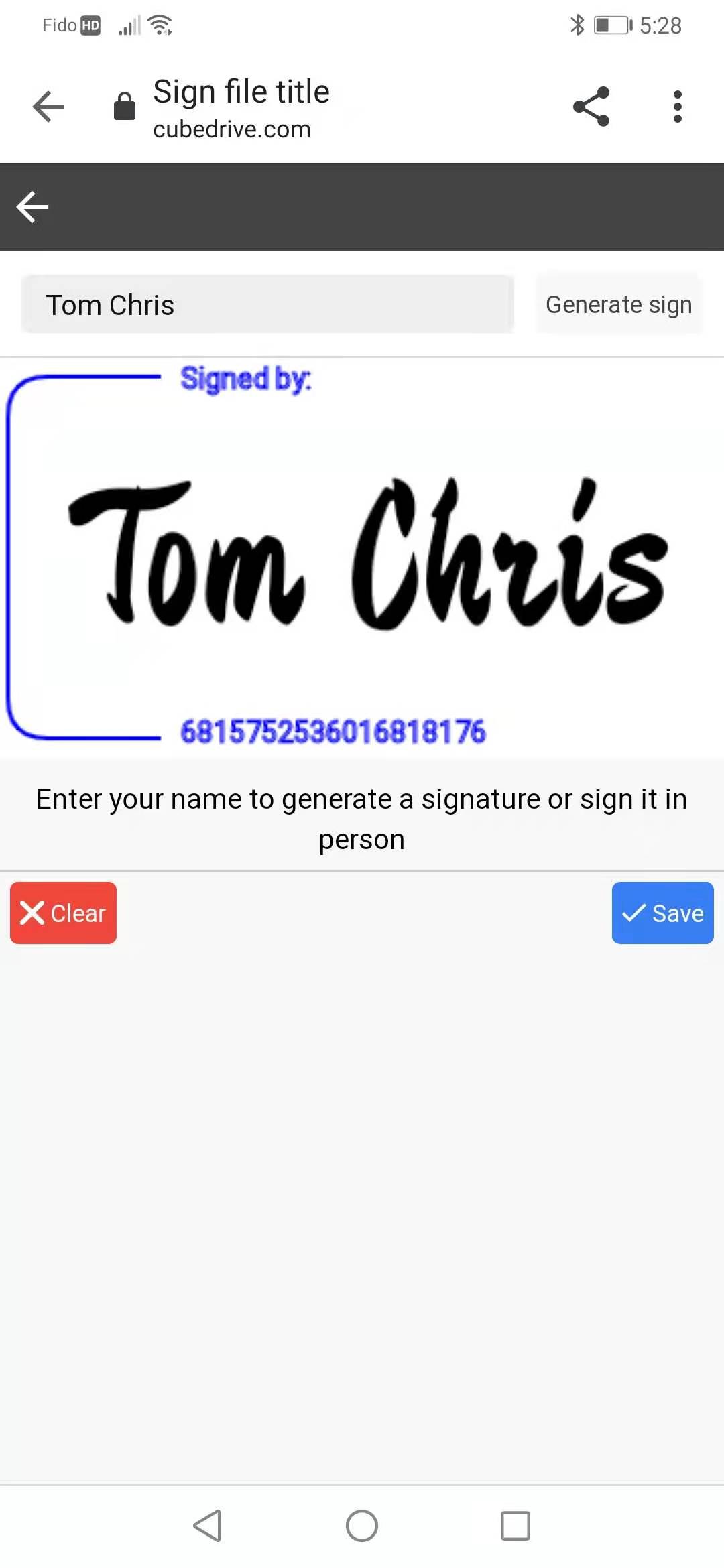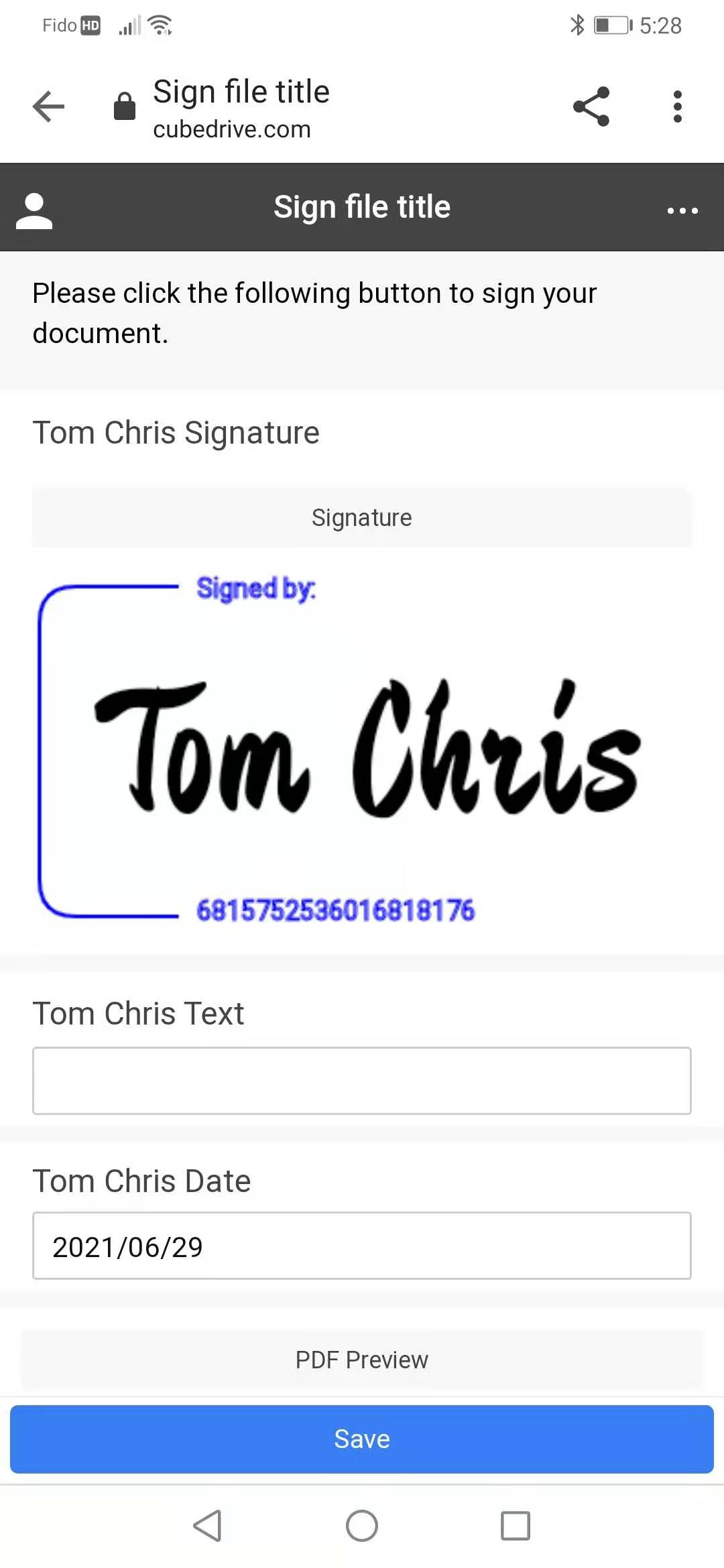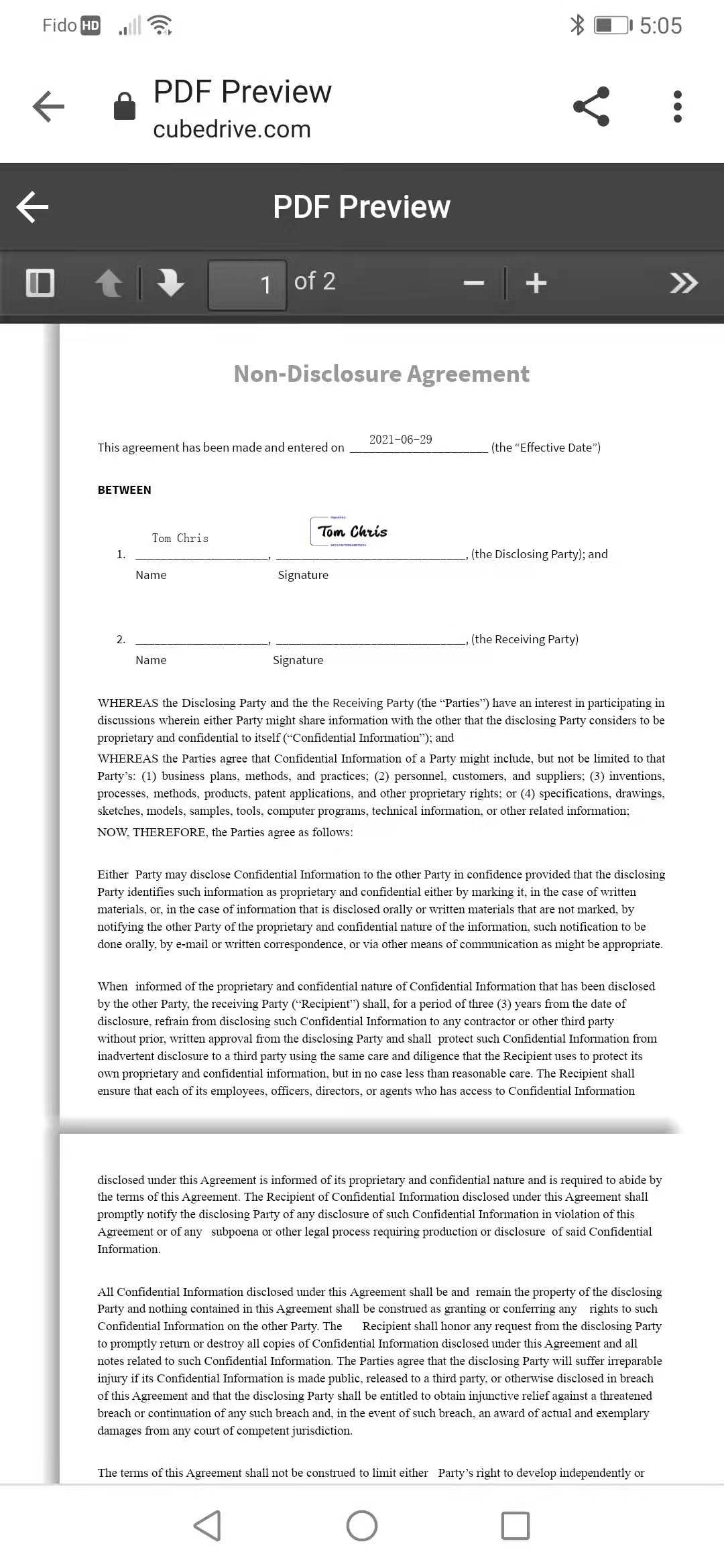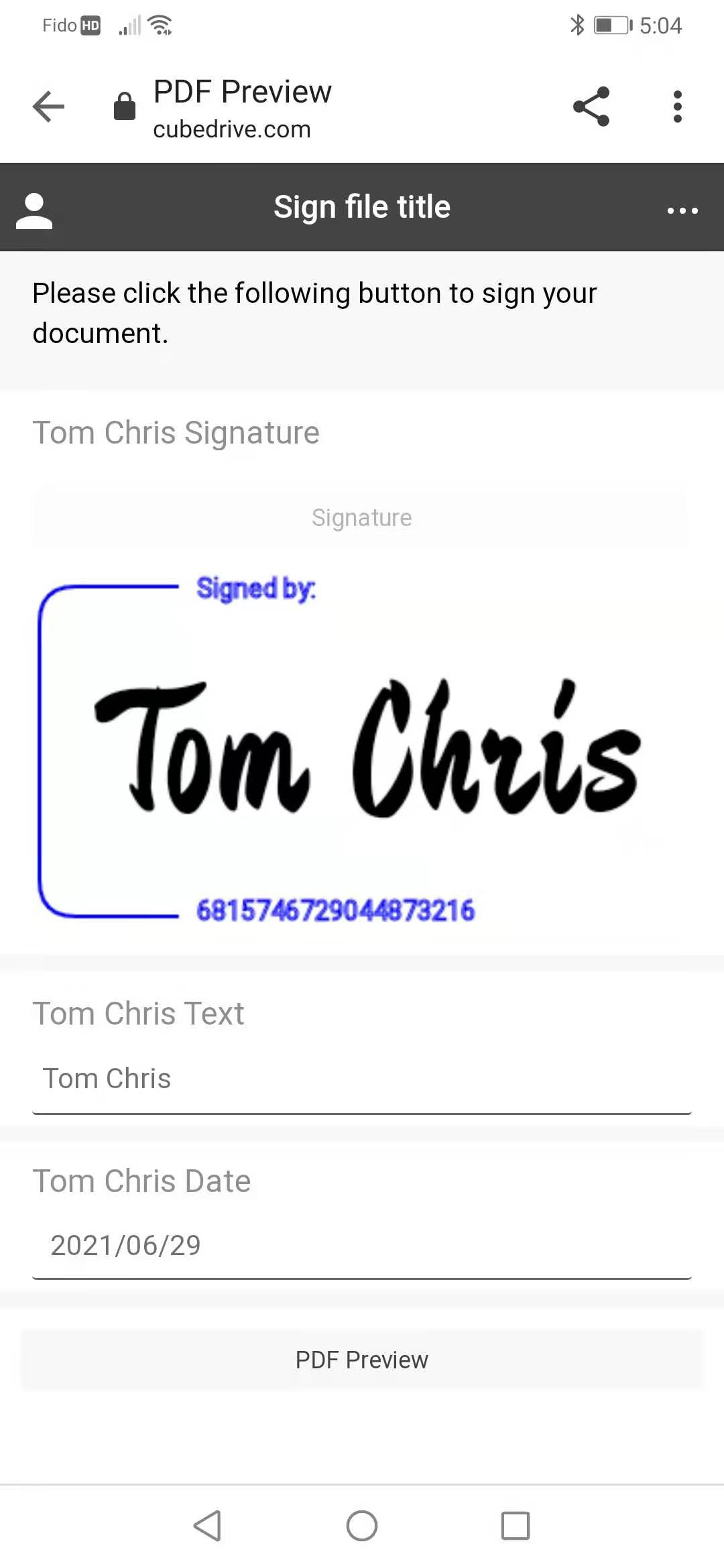 « PDF Sign
Custom flow sign »