Online Editor -> Create
Create Docs
---
On the file management, users click [+Create] and choose Docs to generate Online Editor. After you create the file, you can double click to open it.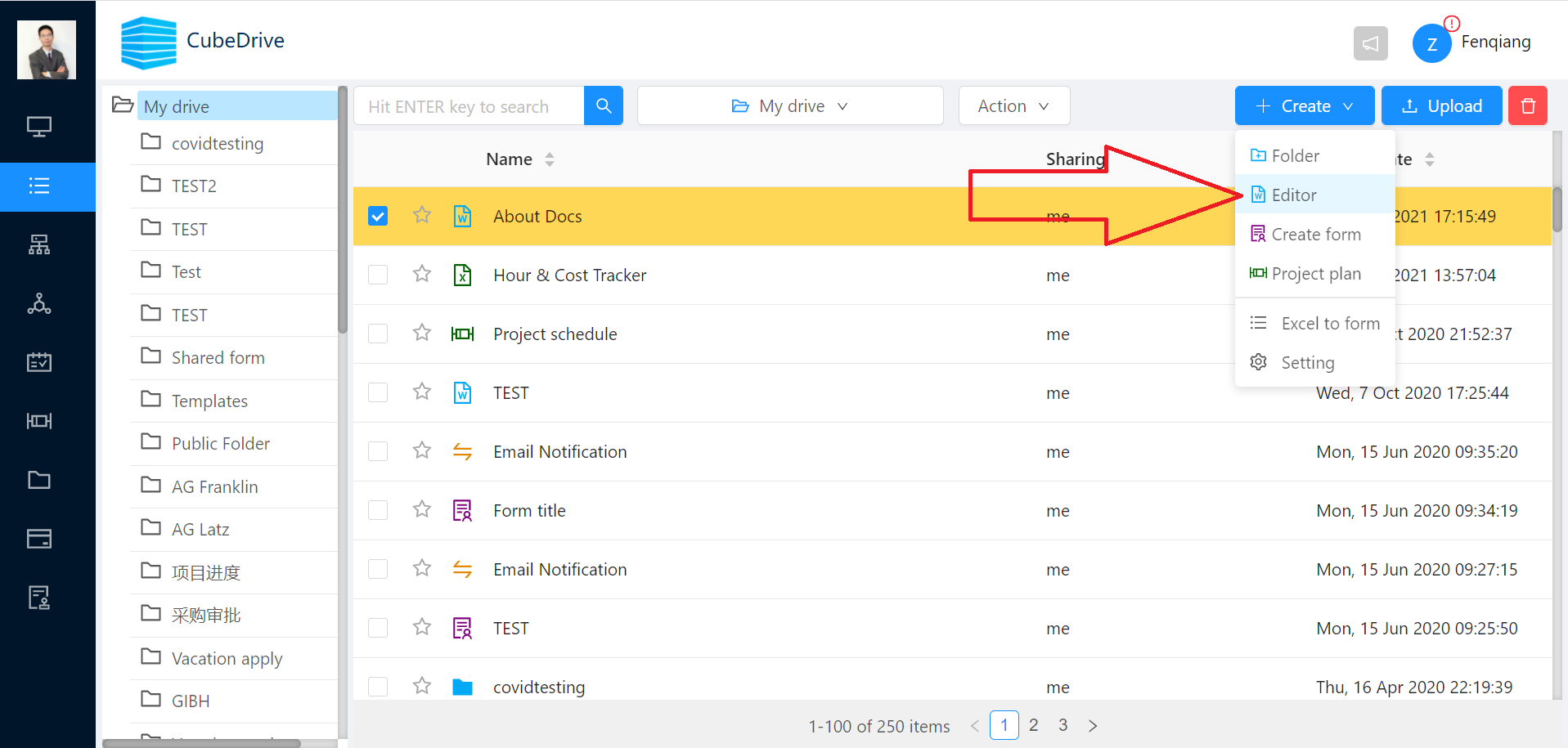 User can also click Upload button to import a docx file into the system and auto convert it into Online Editor.>

Share file
---
After you open the Online Editor, you can use share button in the file menu to share file with others.
« Keyboards shortcut
Format data »