Online Docs
Online docs
---
CubeDrive online docs allows user to edit text documents right in their browser, no other software required. Multiple people can work at the same time, and every change is saved automatically. It includes the following functions:
Format document in your own way
Sync edit
Insert image, link, attachment, comments and page break
Create table, add formula and charts
Find and replace
Import and export
Copy and paste
Support keys
Version control
Share and public file
Touch version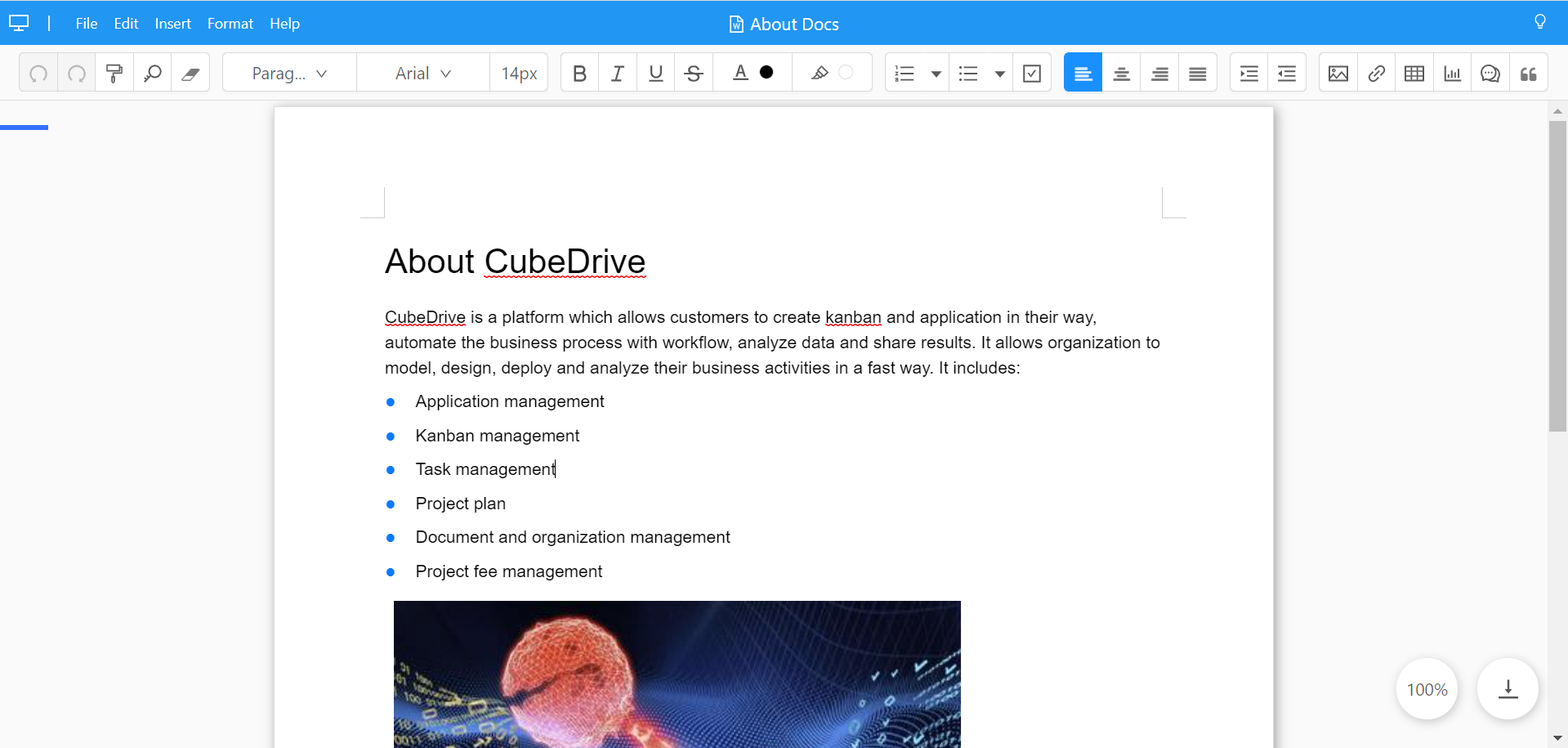 In the docs menu bar, it includes a list of buttons: undo, redo, format, brush, clear, title, paragraph, bold, italic, underline, text align, color, background, number list, image, link, table, comments, page break, chart etc.
« Document
Keys »