File management
File Management
---
CubeDrive file management is a component which allows users to share and create their files online.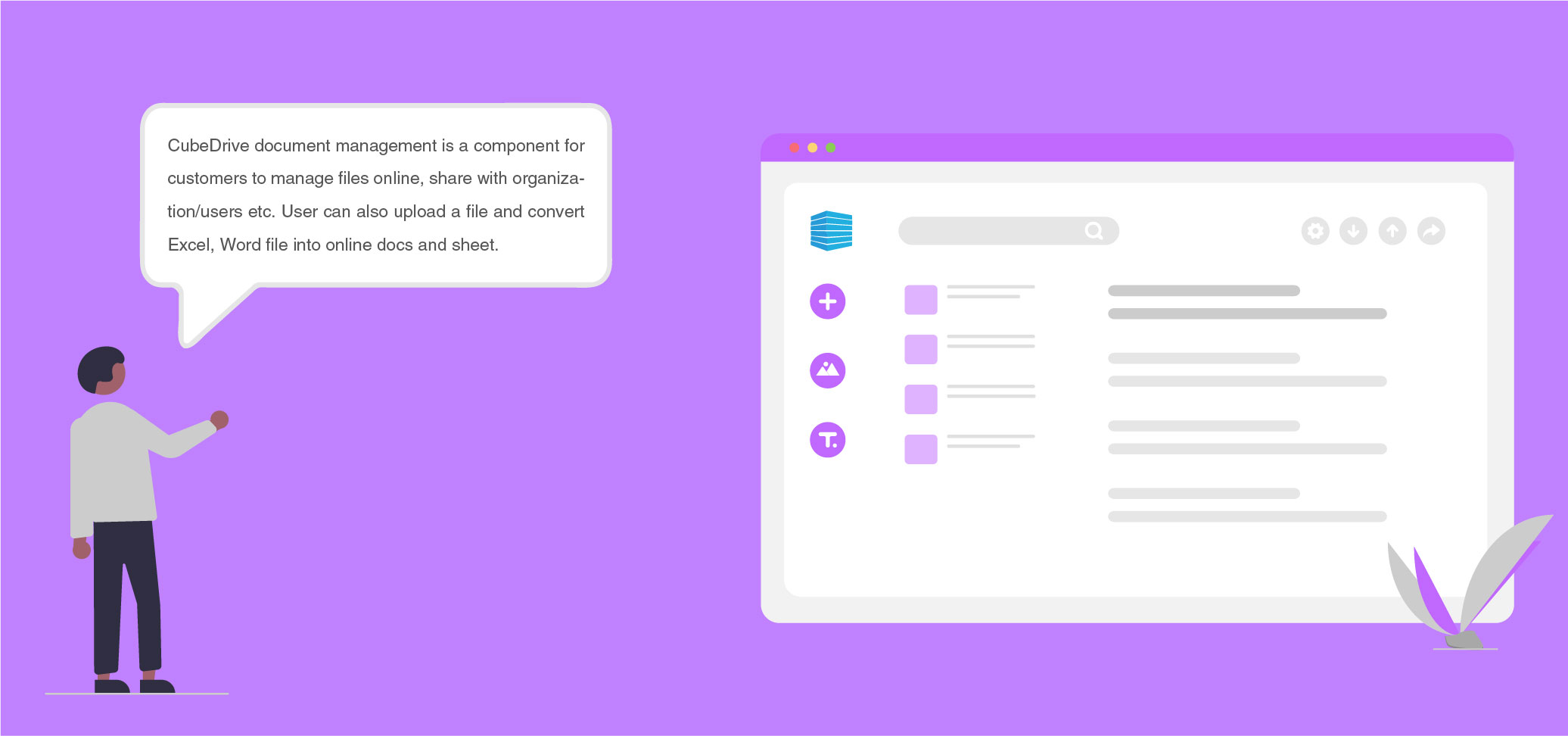 CubeDrive document management is a component for customers to manage files online, share with organization/users etc. Users can also upload a file and convert Excel, Word file into online editor and sheet. Click "+ Create" button, users can create the following files:
Online editor
Online sheet
Folder
Application (Form and flow)
Project plan
Excel file to form
Upload files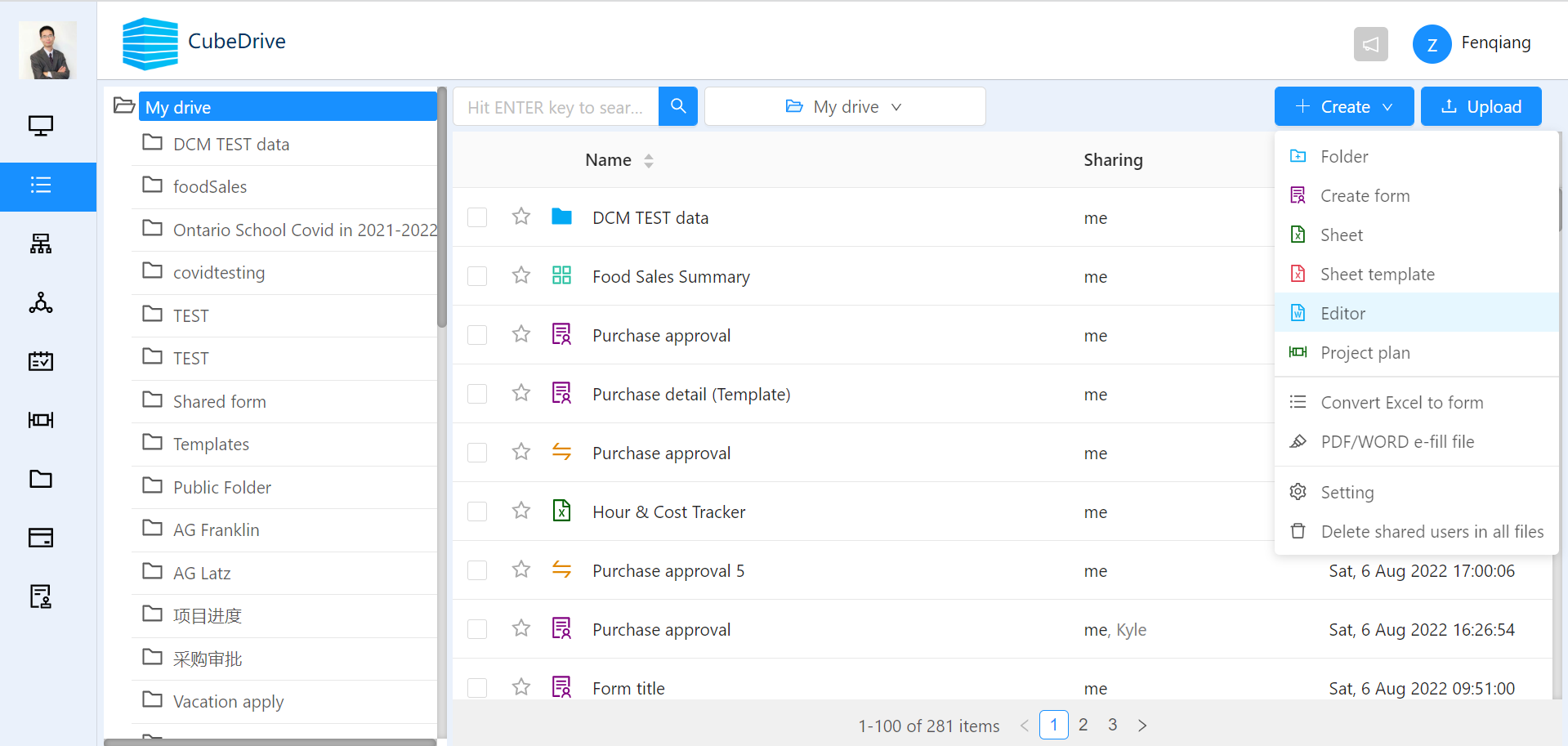 Tip: User can use mouse to drag and drop file to the folder
Context menu
---
Select one of the file, user can click right button to check the context menu. In the file context menu, users can process the following functions:
Share
Rename
Move
Open
Tag
Create a public link
Recycle bin
---
From the recycle bin, users can restore the archived file.
Tip:The files in the recycle bin will be auto deleted after 30 days.
« Kanban management
Excel to form »