Application Flow -> Create flow
Create flow
---
Keywords: Drag and drop to create the flow.
To create a flow, you can open a form and click the icon and start to create flow.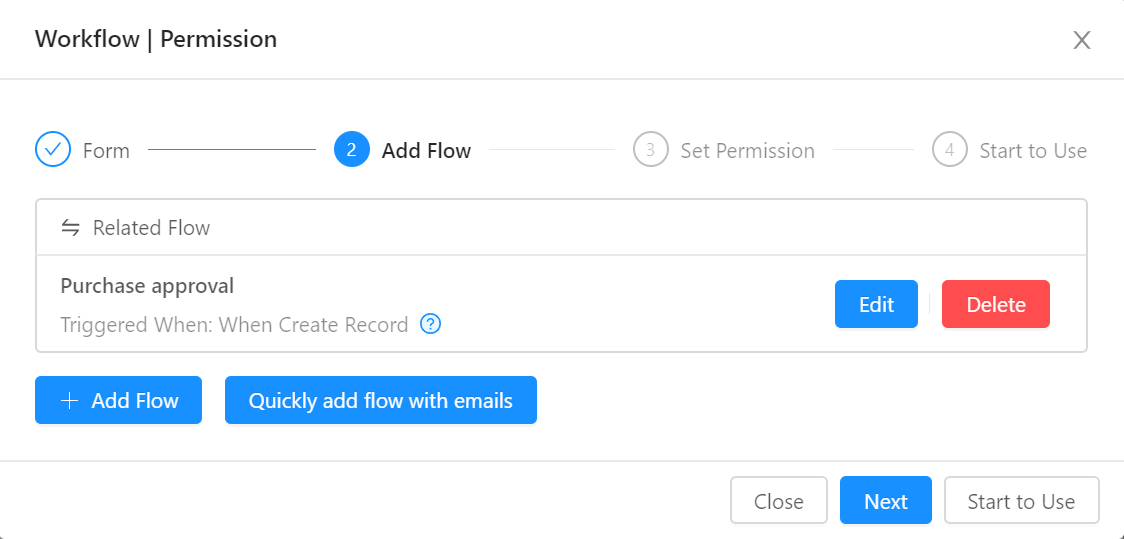 Tip: By click button, user can also quick add email flow which an email flow will be auto generated.
User can drag and drop the elements from the left panel to the center panel, configure the decision and actions task, link to the form, the flow is ready to go.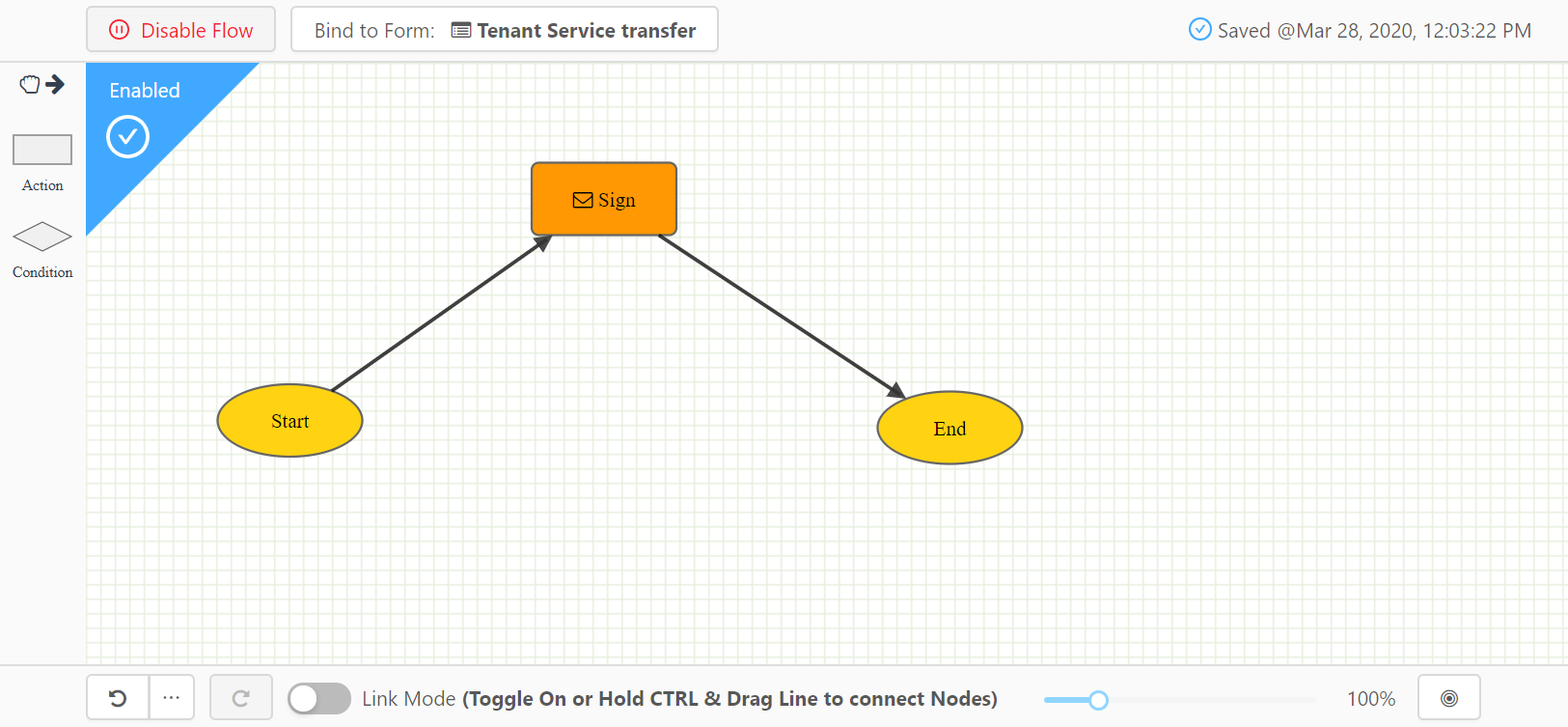 Tip: Flow need to be activated before you start to use it.
« Application Flow
Flow Elements »