Flow -> Flow actions -> Email notification
Email notification and approval
---
Keywords: Data workflow; Email notification;
Email notification can be used in many place. It can be used to data confirmation, manager approval, 3rd-party notification.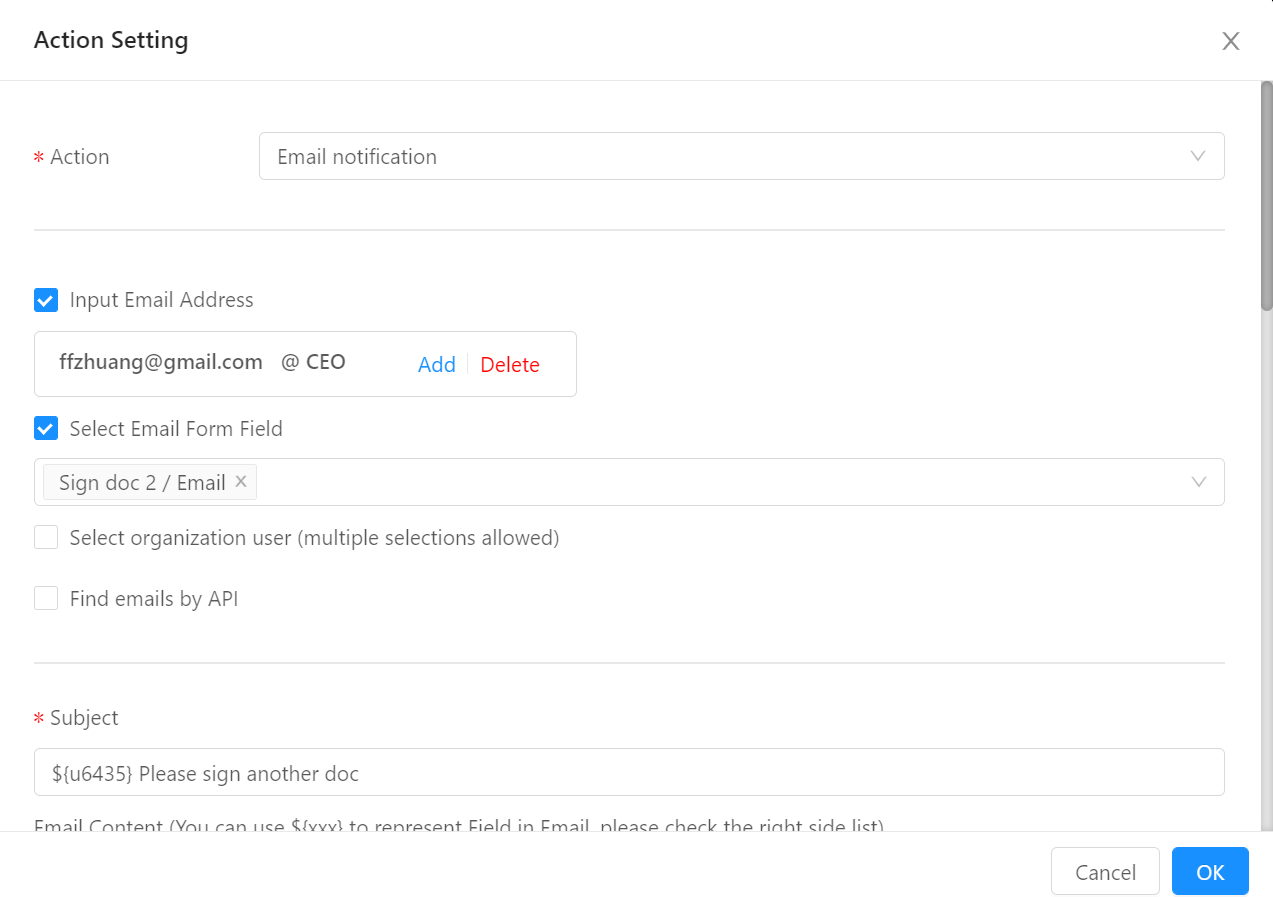 Approval information can be embeded inside the email. So manager can approve the process by clicking the button inside the email.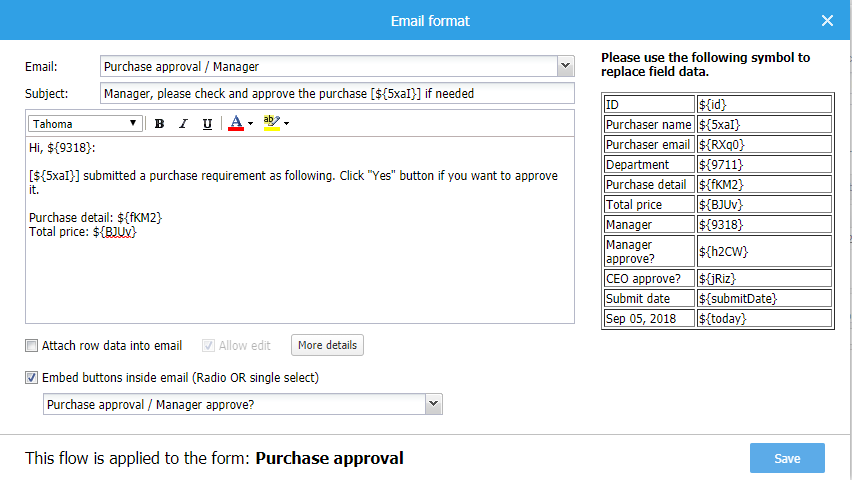 Email address can be selected from the form field or enter manually. You can enter title and email body. You can also embeded the form data inside the email. Click "More details" button, form data can be configured as read only or editable.
CubeDrive allows the approval process embedded inside the email body. Manager can approve the process through email link.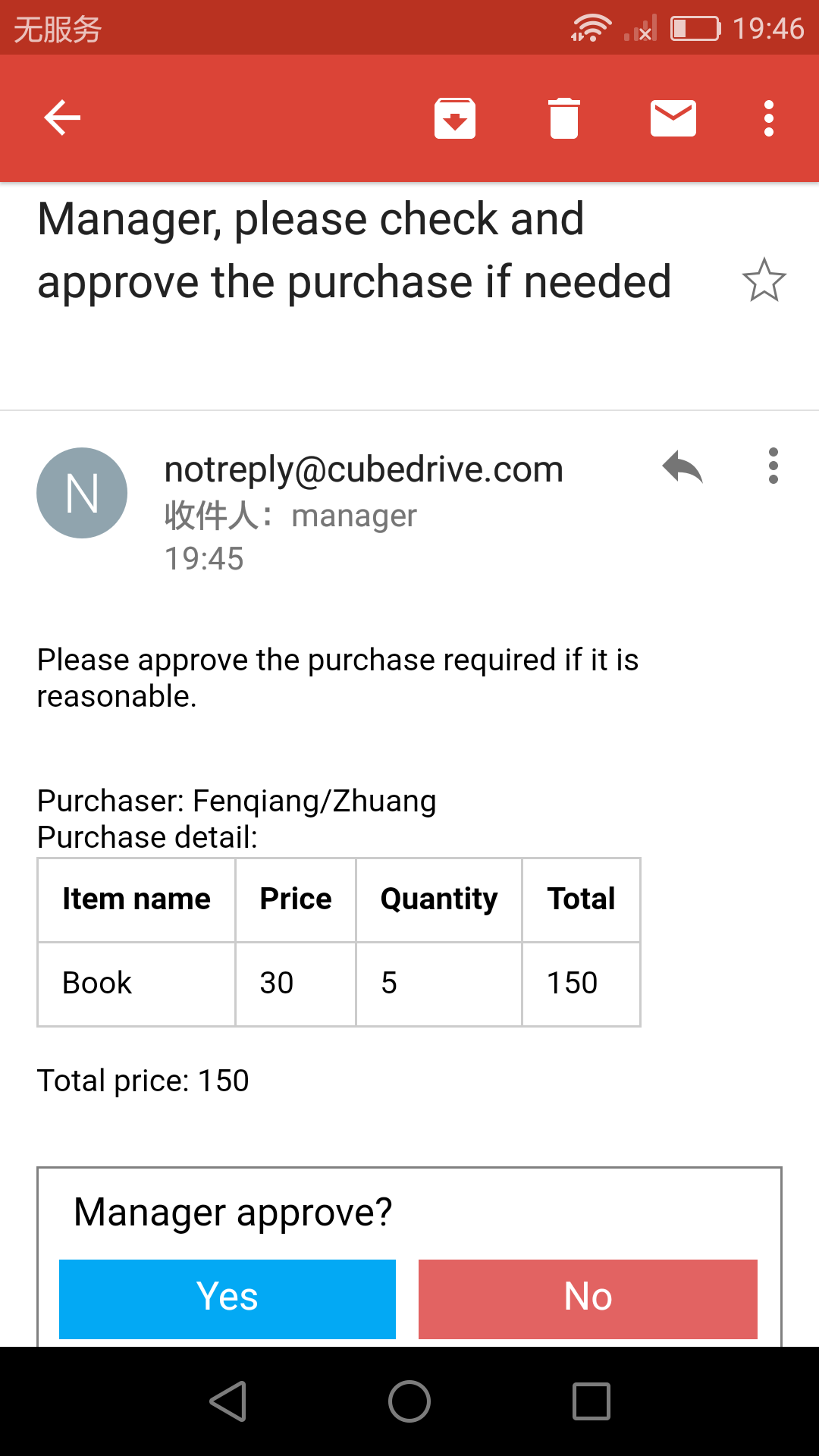 You can check our running example for more information:Purchase approval
« Flow actions