Work Flow
Work flow
---
Keywords: Workflow; Data transfer
CubeDrive allows user drag and drop to create workflow. Workflow allows customer to implement their business logic easily. CubeDrive includes 2 kinds of workflow.
Business workflow
Application workflow
Business workflow
---
CubeDrive Buiness Workflow is a component which allows customers to build their high level business logic through a drag-and-drop interface. It gives the user an intuitive way to view their project business logic easily and quickly. Clicking each node in the workflow will bring the user to the detail resources.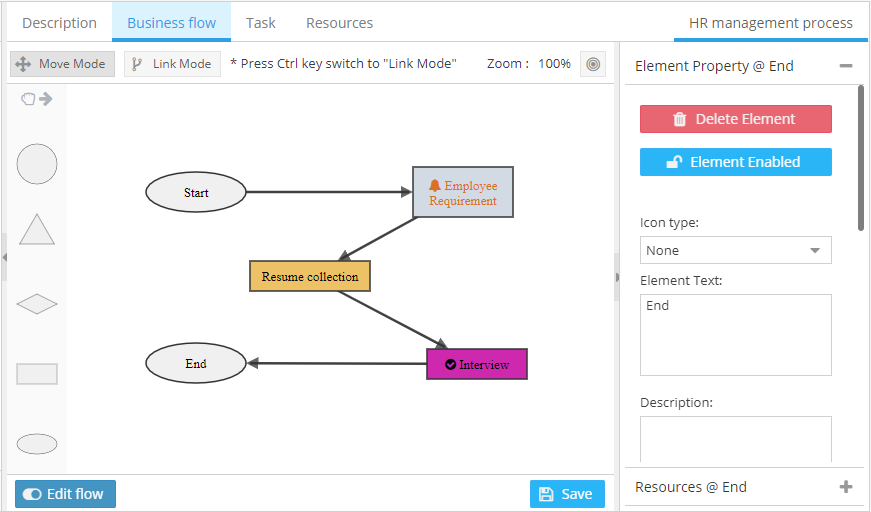 Application workflow
---
CubeDrive application workflow mainly focus on form data automatically transfer that based on the customer pre-defined rules. User can drag and drop to create the flow, define the decision point, add actions and link them together. It includes the following two process:
Form data triggers the pre-defined flow action
Flow action updates the form data, processes 3rd-party call etc

See the following application workflow example.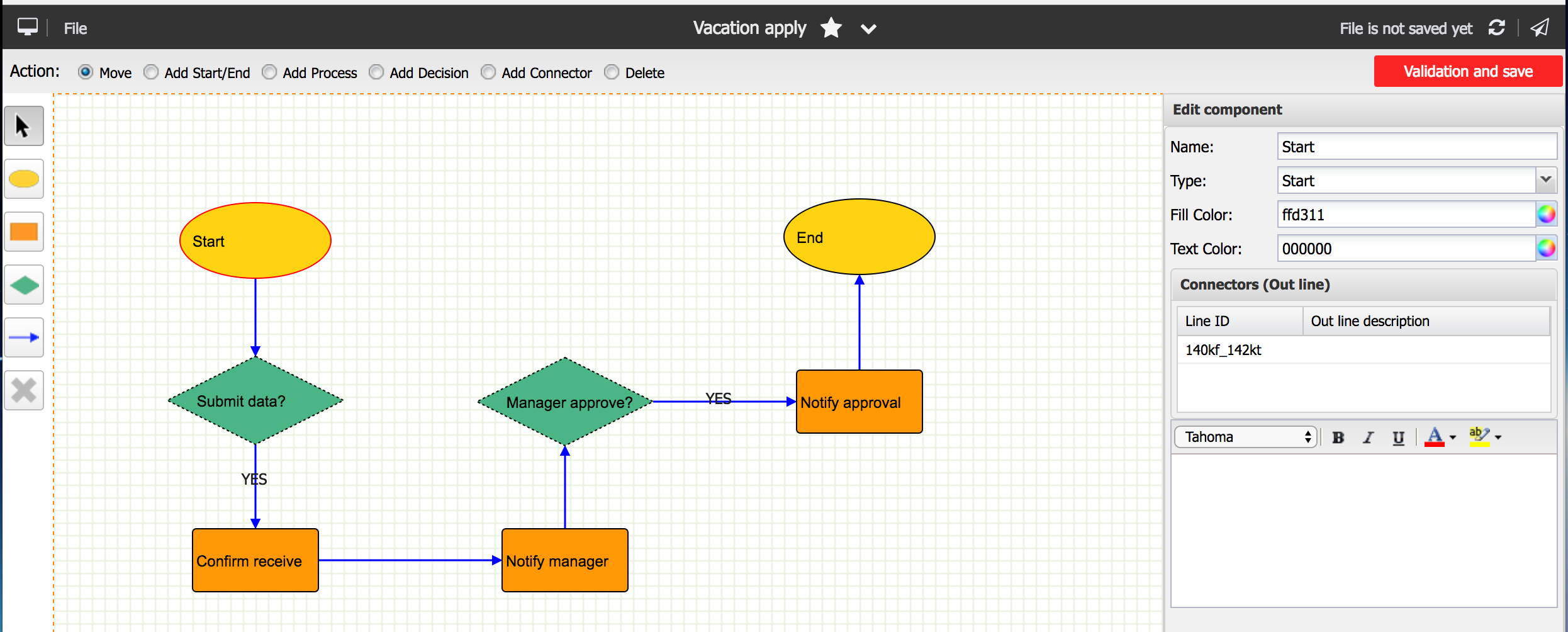 « Home
Business flow »