Application Flow
Flow
---
CubeDrive flow is an automation tool that is used to automate the business requirement process.
By using the drag and drop method, CubeDrive allows users to create custom workflow dynamically. CubeDrive flow builder help customers to easily implement their business logic without code.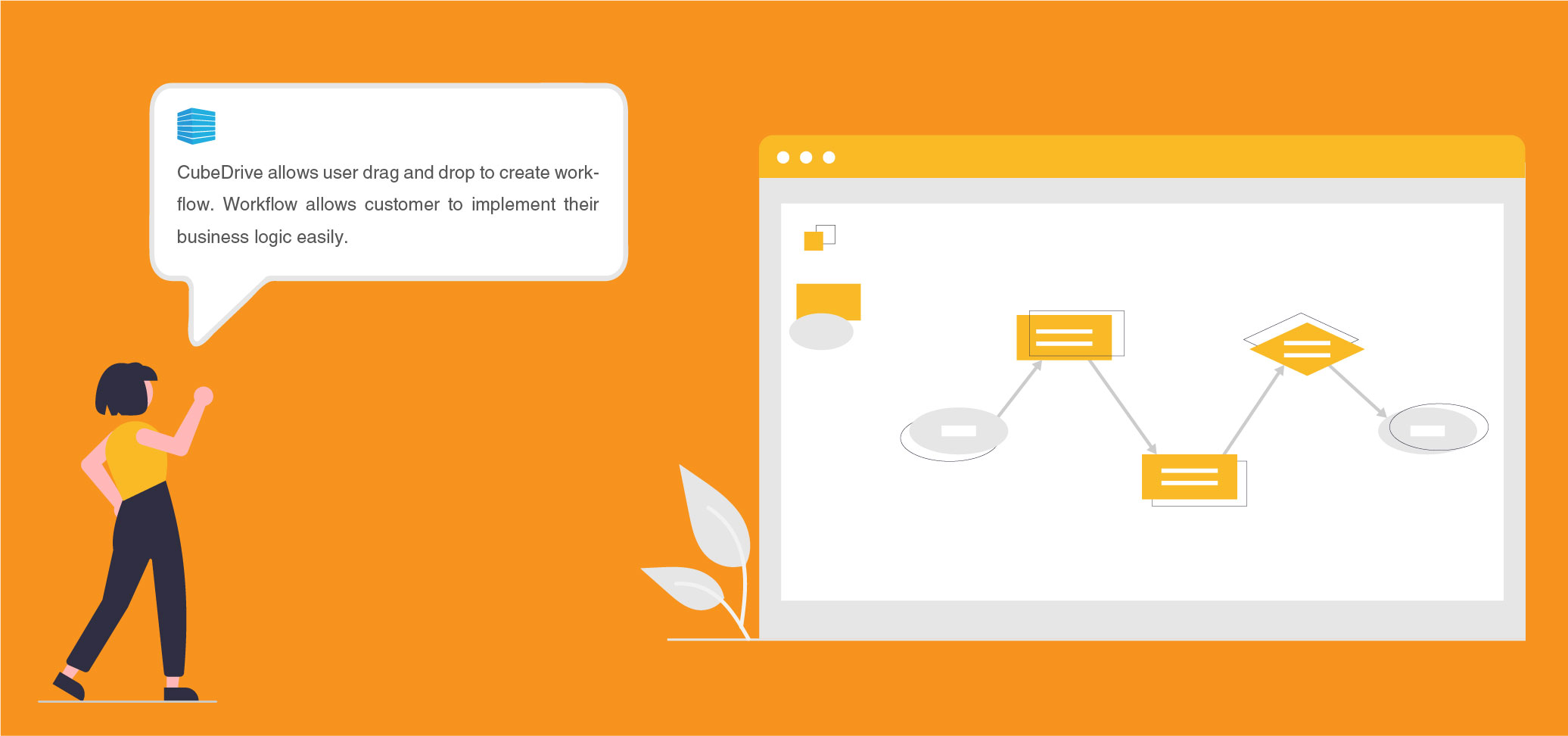 Tip: The real power of a flow is that it can automatically do things on behalf of the user, including making updates to your data, sending emails, sending information to an external system etc.
CubeDrive workflow builder provides the following functions:
Customer defines the rules and steps for the application workflow
Customer drag and drop to create the workflow
Data are transferred based on the customer pre-defined rules and steps
The following shows a workflow example.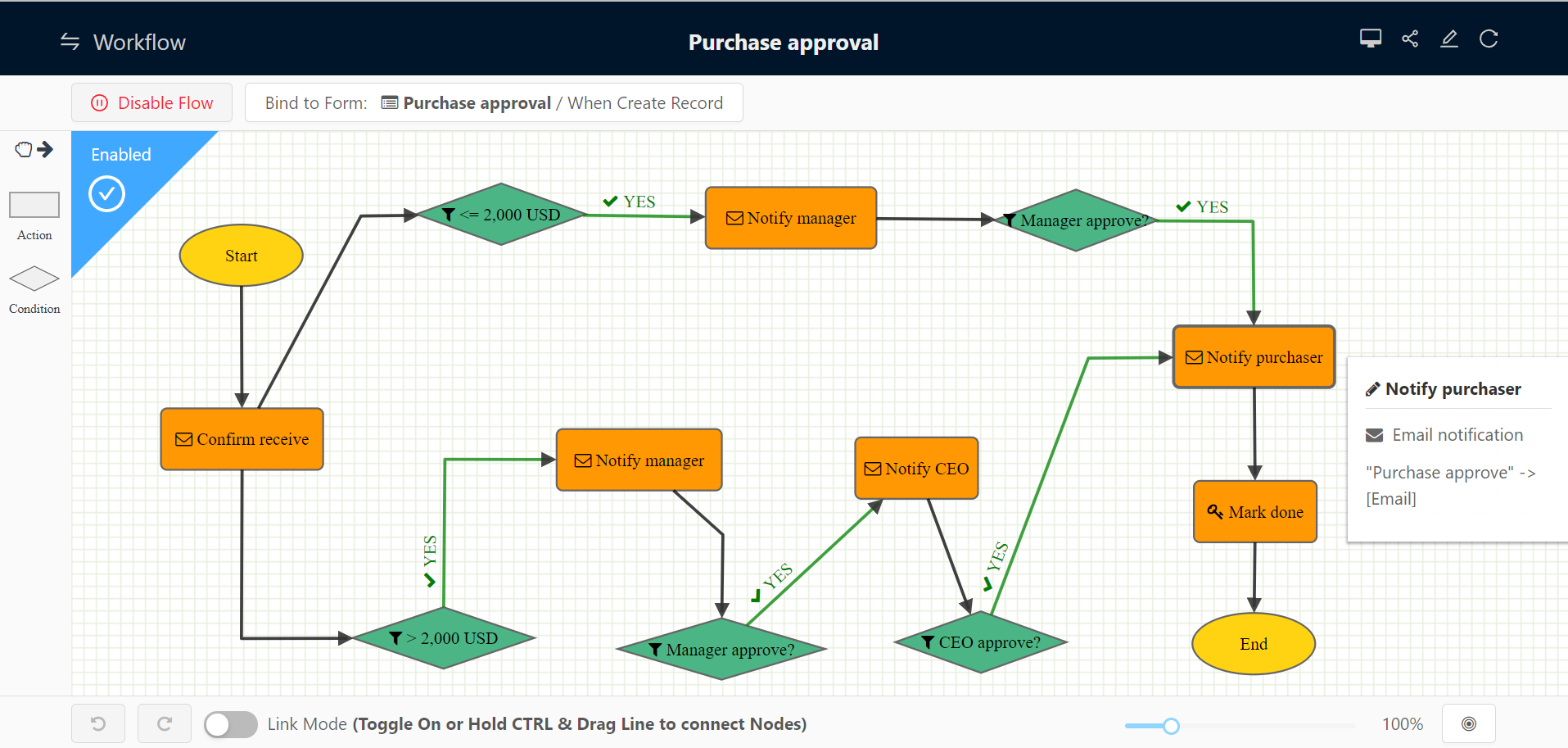 Tip: Flow needs to be binded to one of the forms to make it work.
Application workflow
---
CubeDrive application workflow mainly focus on the data automatically transfer which based on the customer pre-defined rules. User can drag and drop to create the flow, define the decision point, add actions and link them together. It includes the following process:
Submitted form data triggers the pre-defined flow action
Flow action updates the form data, processes 3rd-party call etc.

Tip: Each form can have multiple flows to run at the same time.
« Form Setting
Types of Flow »