Flow -> Flow actions -> Reset permission
Reset permission
---
CubeDrive flow can be used to reset permission, the following two type of permissions can be reset
Reset current data permission
Reset form permission
Reset current data permission
---
CubeDrive allows customer to reset data permission with the pre-defined rules. For example, form data record need to be reset as read only after it is approved. It includes the following items:
Submitter read only
Submitter can edit
Everyone can read (Except form author)

Reset form permission
---
CubeDrive also allows customer to set the specific form permission.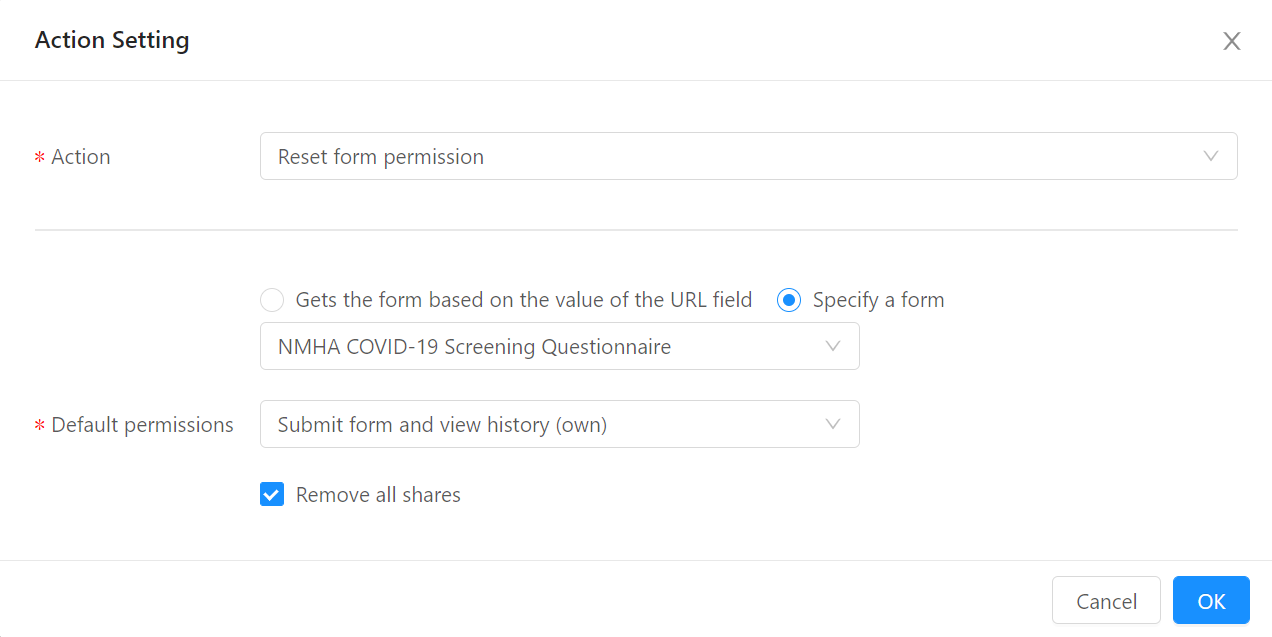 By using this action, user can change the form permission as needed, and it also allows to remove form share.
« Email notification
Update form field »