Form -> Approval component
Approval Component
---
Keywords: Signature; Approval component;
Approval component provides a good In the form design page, you can drag the "Approval component" item in the left panel and drop it into the center panel. It will allow you to create an approval component. Approval component includes signature, user information, email, approval result, comment fields.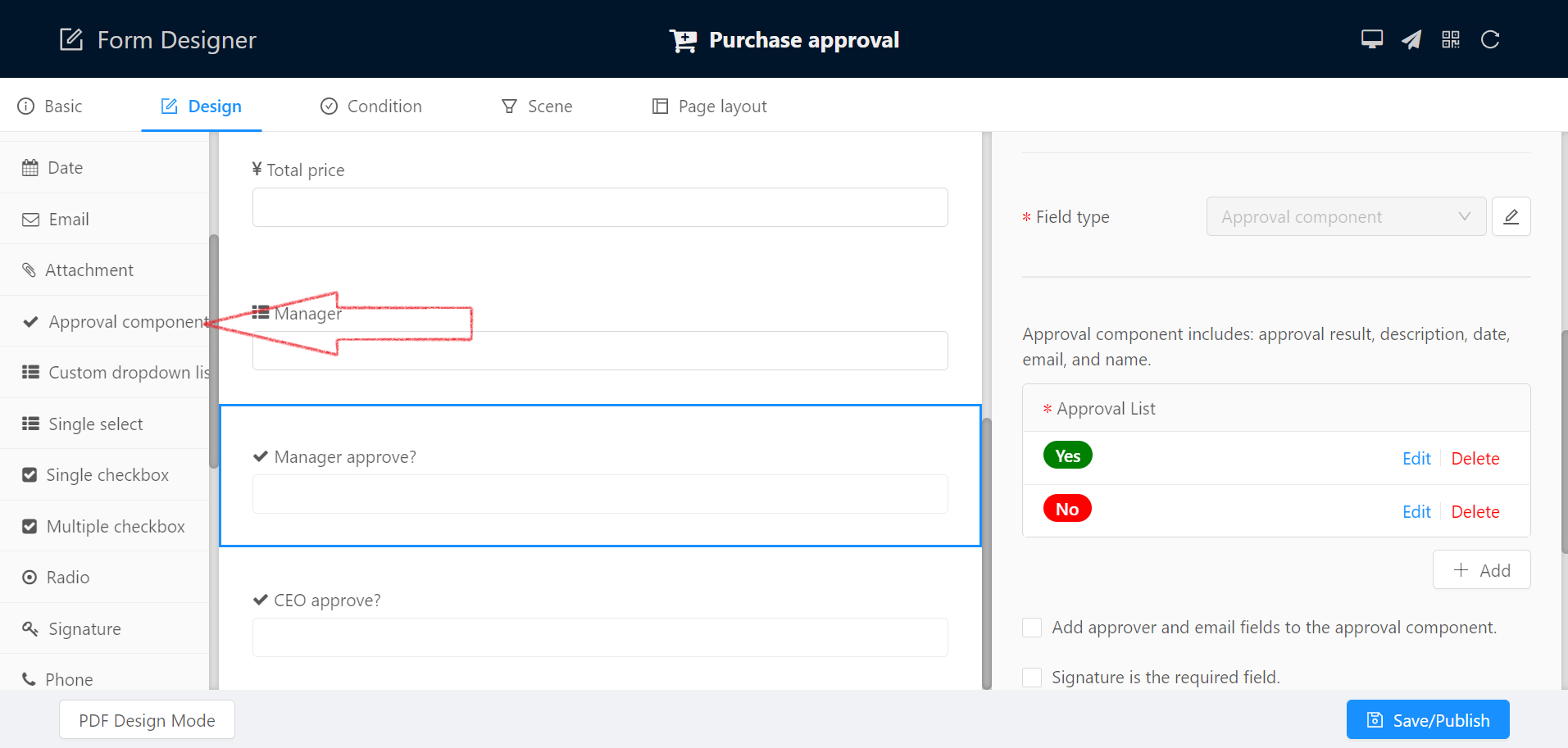 User needs define the approval result, it appears in a dropdown list format.
Display
---
After the approval component is generated, the following popup window appears when user clicks the field. It will allow user to enter signature, approval result and opinion. Approver and email field can also be displayed if it is checked during the design process.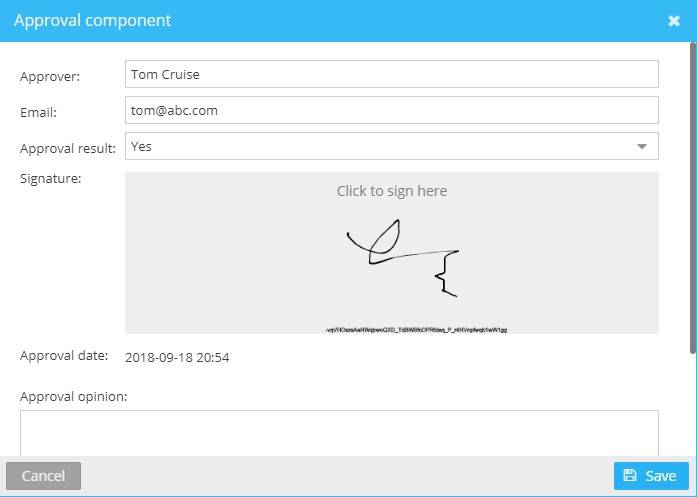 « Inner table / Grid
Data Scene Filter »