Form -> Approval
Approval Component
---
Approval component provides a way for the user to process daily business approval process.
In the form design page, customers can drag the "Approval component" item from the left panel and drop it into the center panel. And an approval component is ready for processing.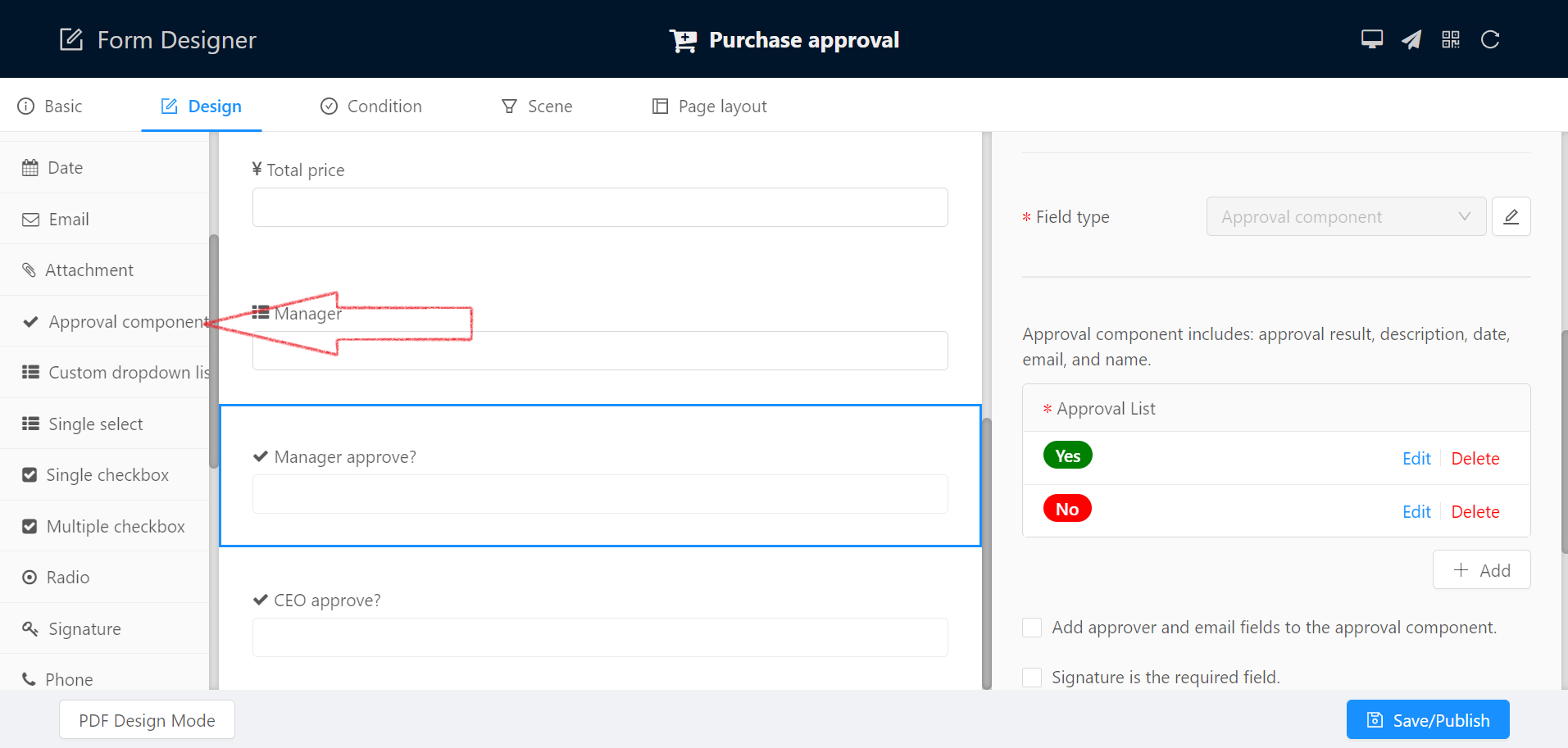 Setting
---
This component allows users to setup the following information:
Signature
Upload attachment
Approval list
Approve and email fields to the approval component
Add the extra dropdown list during the approval process
Multiple approvals
Tip: Approval component can be embedded into the email body as a button which allows approver to quick response.
The following image shows the approval component result.
« Master detail
Formula »