Application form -> Validation rule
Form data validation rules
---
Form author can setup the validation rules which will be used to check the submitted data.
Condition rules
---
The conditions are defined in the form builder page. In the "Validation Rule" tab, user can click "+ Create validation rule" button to add conditions to the form. The submitted data need meet those pre-defined conditions before it can be submitted to the system. The following conditions are supported.
Equal / Not equal
Larger / less than
Between / Not between
Empty / Not empty
Contain / Not contain
Start with / Not start with
User is login user
Login user is the member of the selected organization
Login user is the administrator of the selected organization
Add validation rule
---
In the form design page, you can click "Add Condition" button to enter the conditions for the form fields. Multiple conditions can be applied with AND/OR way.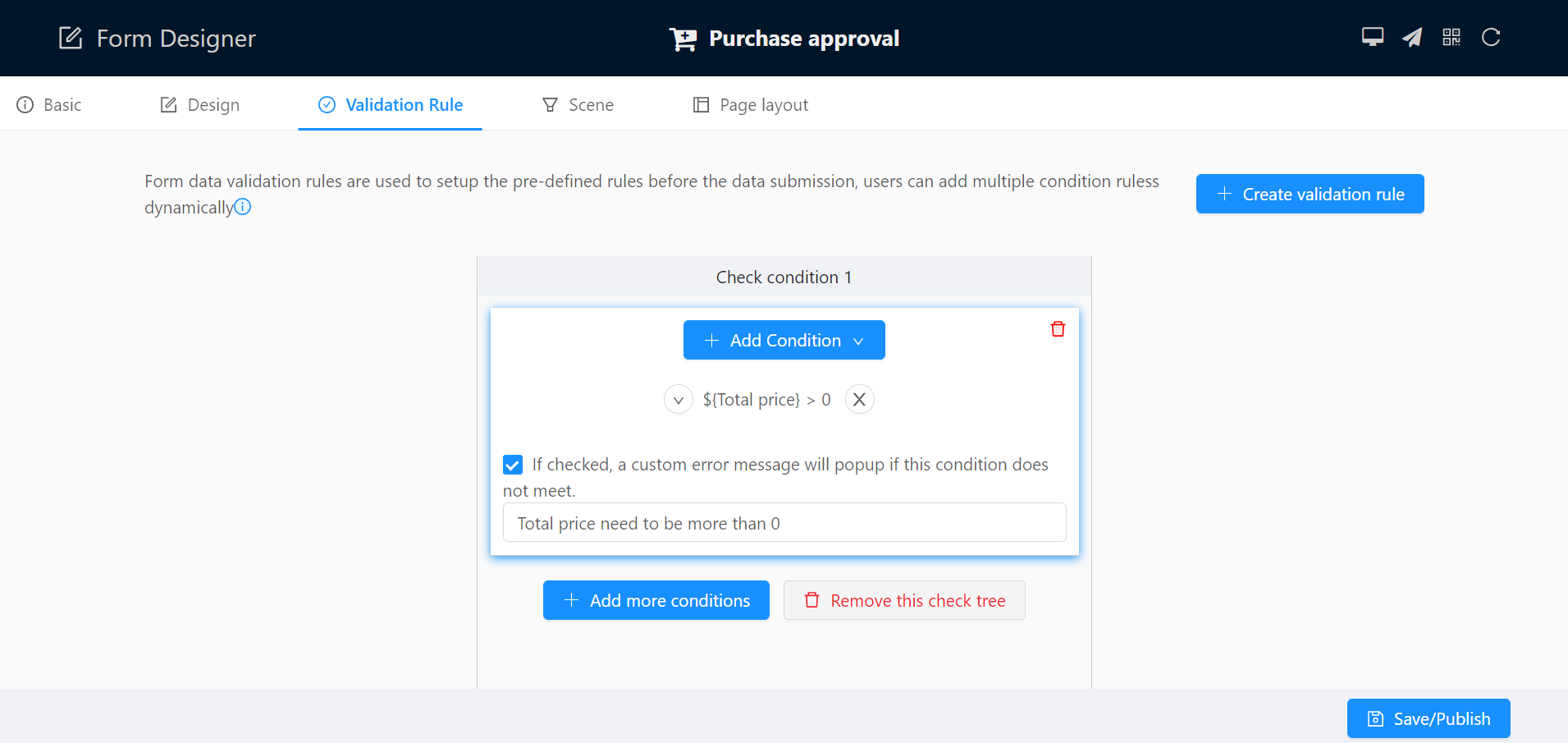 Tip: user can define a custom error message if the condition is met.
« Page layout
Field hidden »