Application form -> Field data type
Field data type
---
Keywords: CubeDrive supports more than 20 field data types.
Currently the following form field data types are supported in the system.
Number More ...
Text More ...
Date More ...
Phone
Email
URL More ...
Checkbox
Radio button
Single select More ...
Attachments
Currency
Percent
Long text / HTML text
Signature
Approval component More ...
Custom dropdown list More ...

API dropdown list: Remote URL with JSON format

Child organization: List all child organizations

List users: List organization users, with custom configure

List organization project: List the organization projects

Link other form: Link other form with the specific fields.

Master detail table / Inner table More ...
Access other form API
Formula More ...
Number type
---
A simple way for users to enter the number type data. It can be displayed in star format if configured.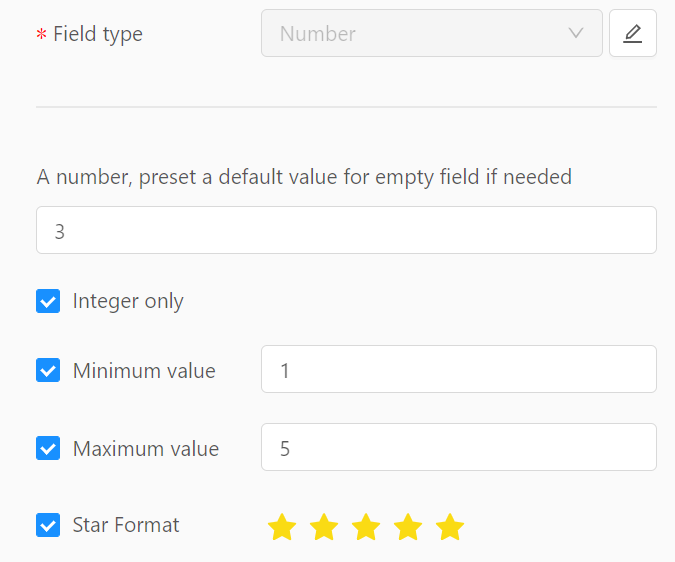 Tip: please setup the MIN and MAX value to show the star format.
Text type
---
A piece of text, long text or HTML. For text, user can set this field as IP address format.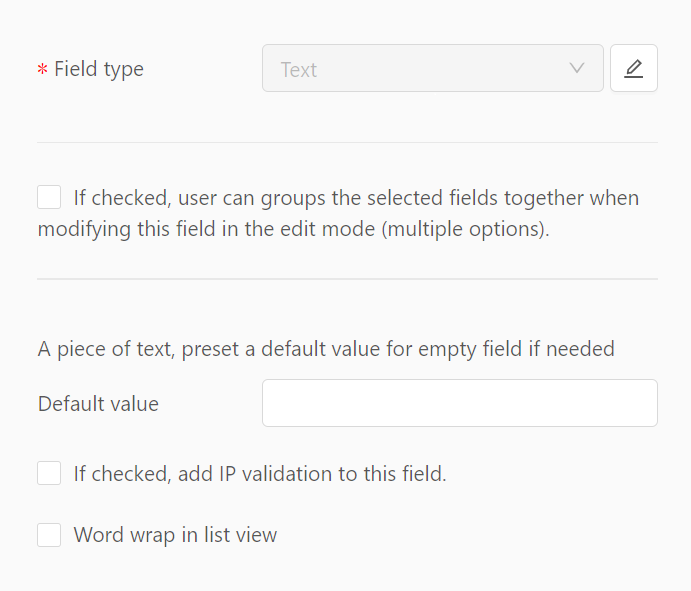 Tip: user can add validation rule for the existing data. For example: username need to be unique.
Date type
---
Several settings are available for date type, such as: Extra description data, custom sort weight etc.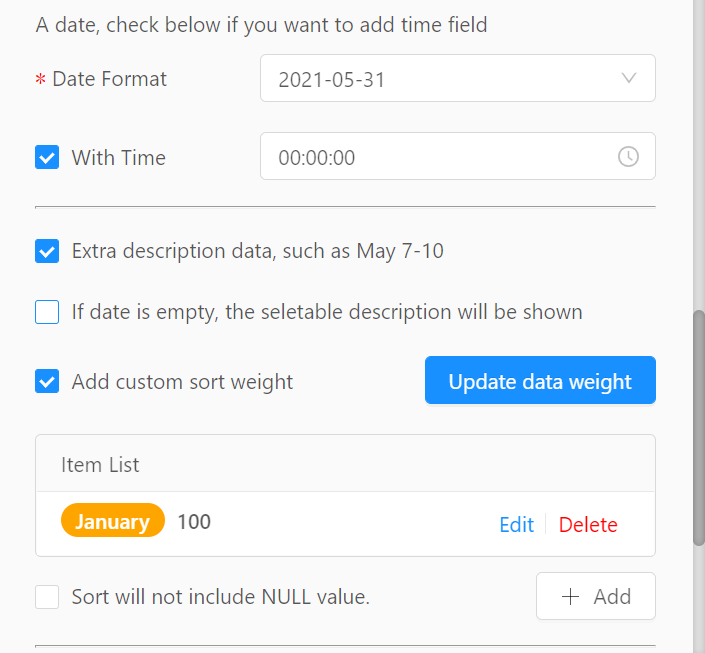 Date type includes the following three types of initial value
@History value
@Today
@Today Time
Tip: default date format is yyyy-MM-dd, user can choose the different type of date format.
URL type
---
An URL address, such as: https://wwww.cubedrive.com.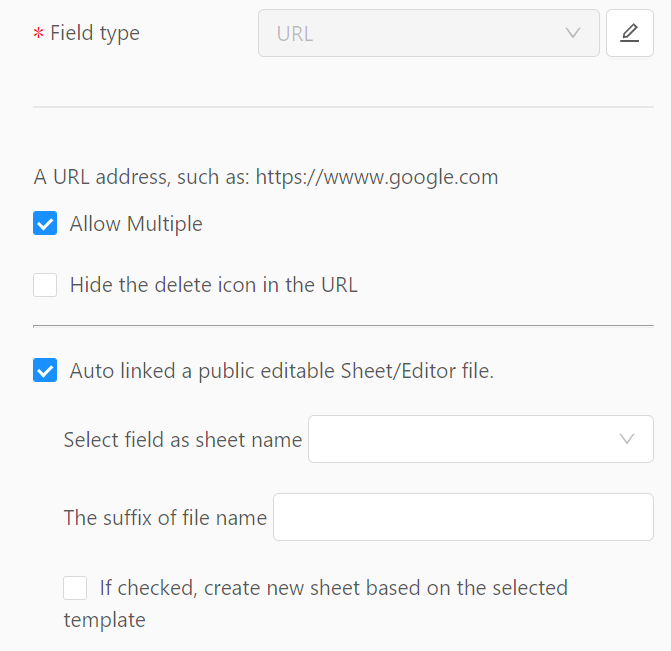 Tip: user can configure and auto link an online sheet/editor file in URL format.
« Form
Single select »