Form -> Field hidden
Hidden field setup
---
Author can set the form field visible or hidden based on certain condition.
Show field
Hidden field
Set hidden field condition
Set field hidden condition
---
Author can setup the field as hidden based on the pre-defined condition.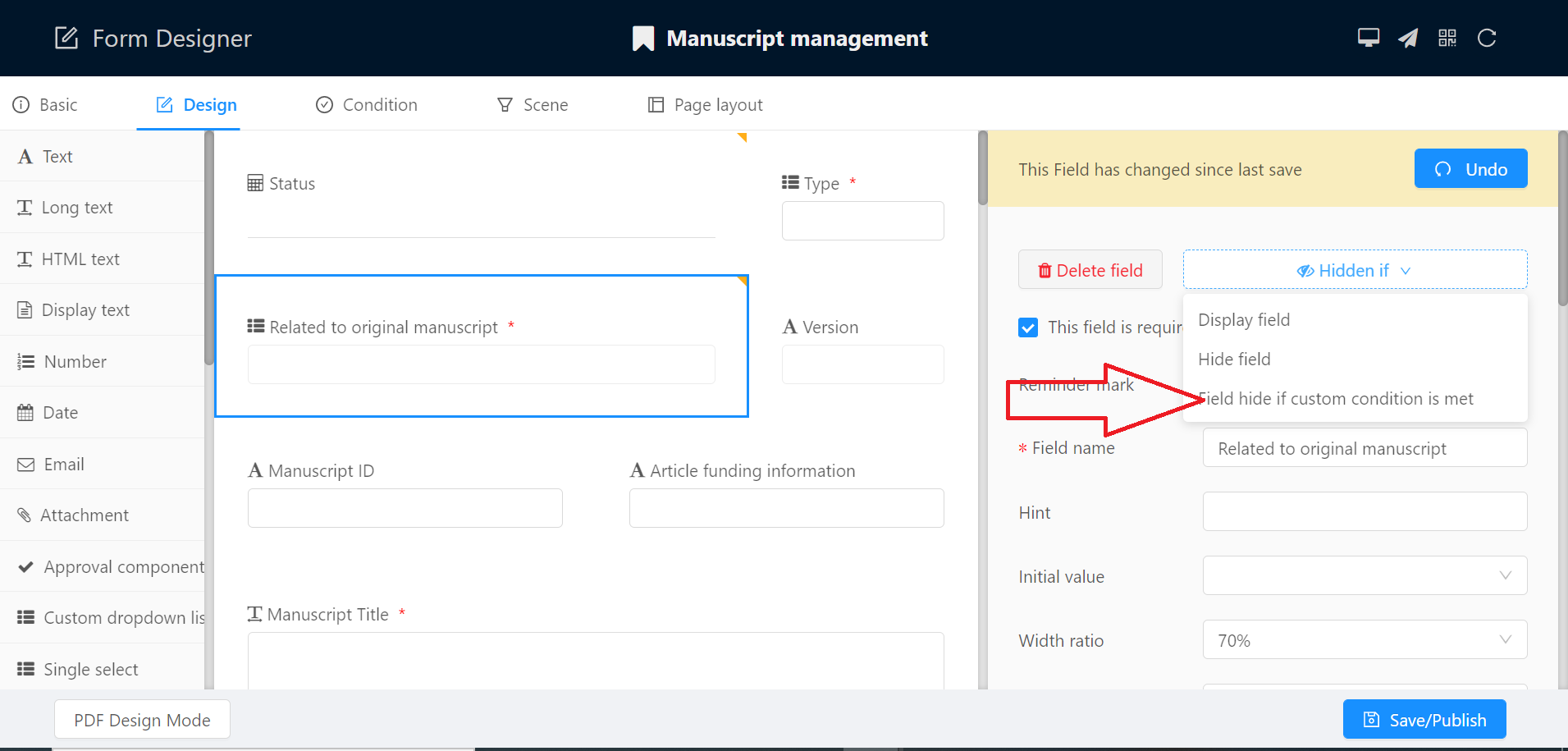 Tip: when user enter the match data in the pre-defined field, the hidden field will be triggered.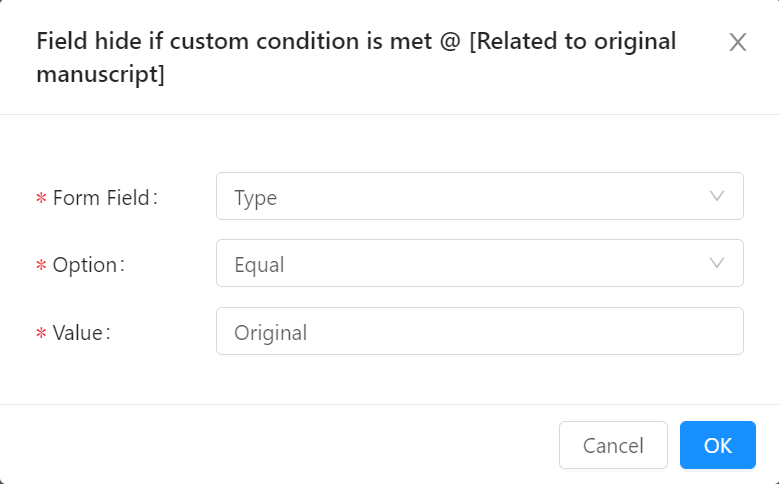 When the condition is met, the related field will be hidden.
« Custom dropdown list
Data pivot view »