Form -> Field hidden
Hidden field setup
---
The user can set the form field visible or hidden based on certain conditions.
Show field
Hidden field
Set hidden field condition
Set field hidden condition
---
User can setup the fields as hidden based on the pre-defined setup conditions.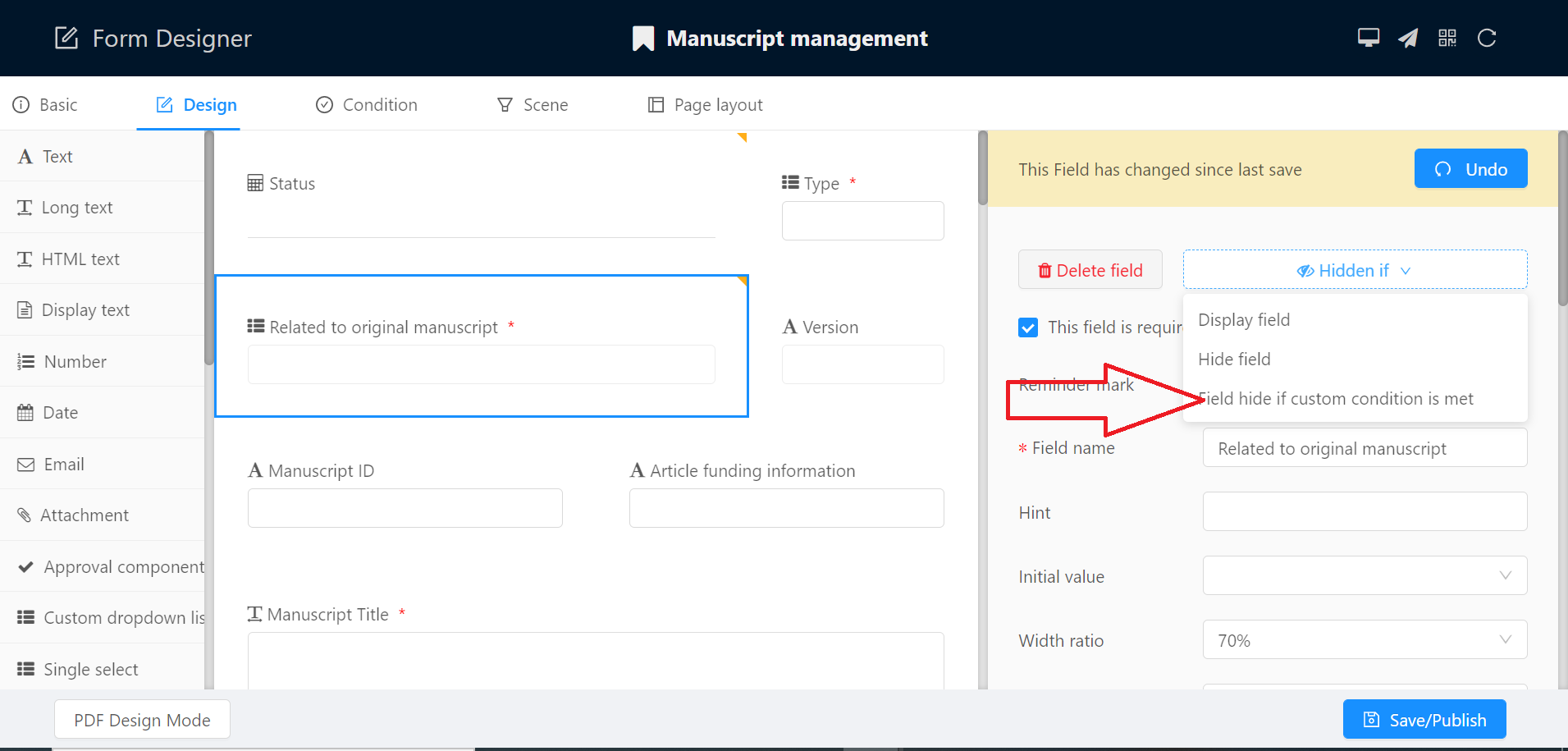 Tip: when user enter the match data in the pre-defined field, the hidden field will be triggered.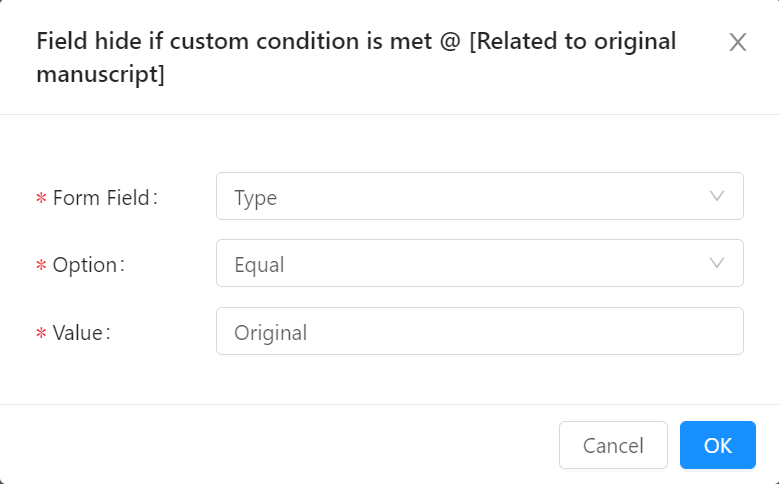 When the condition is met, the related field will be hidden.
Multiple fields hide
---
User can also setup multiple values which is separated by |.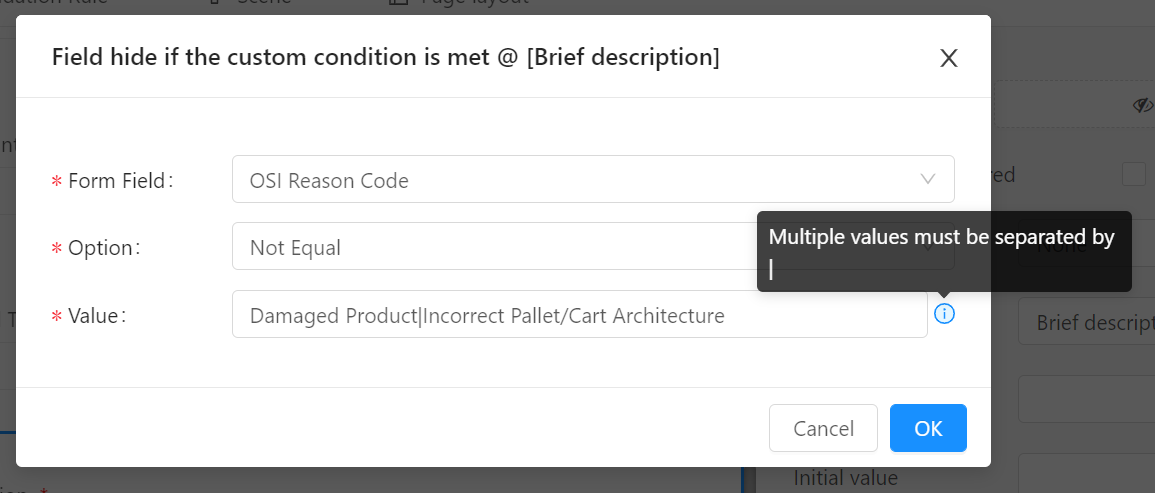 Tip: if one of the conditions for the related field is met, this field will be hidden.
« Validation rule
Pivot table »