Form -> Change history
Change history
---
CubeDrive includes 2 kinds of data change history
Single record change history
A list of records data change history in the form (some period)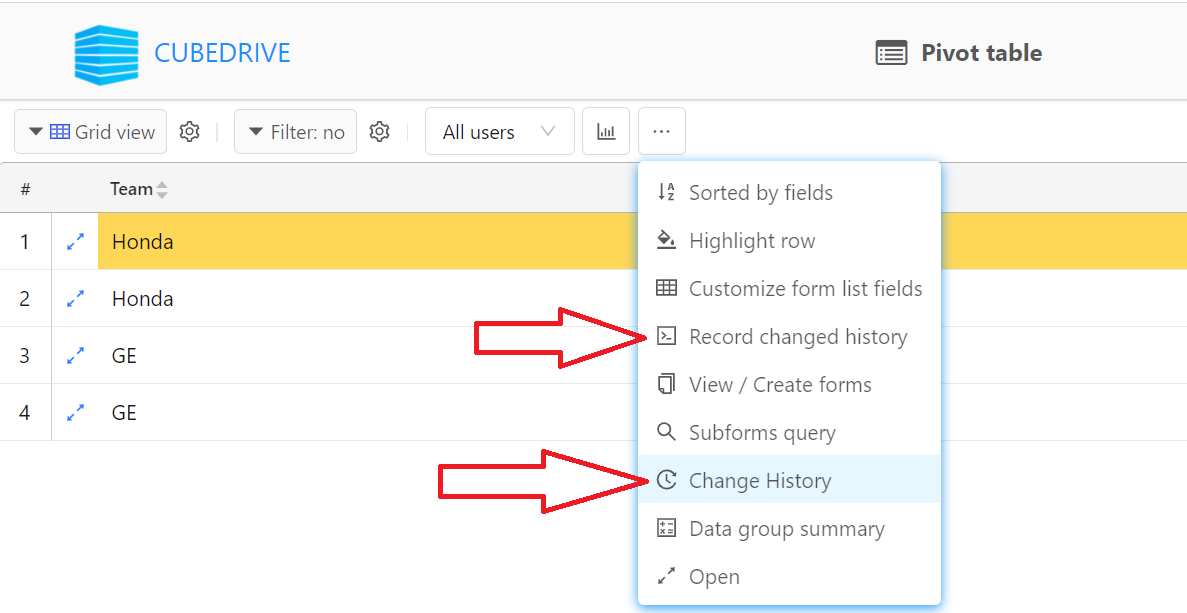 Single record history
---
Users can change single record change history. Left panel is change date, right panel is the detail change history.

Form data history
---
Users can check some periods of data change history. Users need to select start date and end date to process check.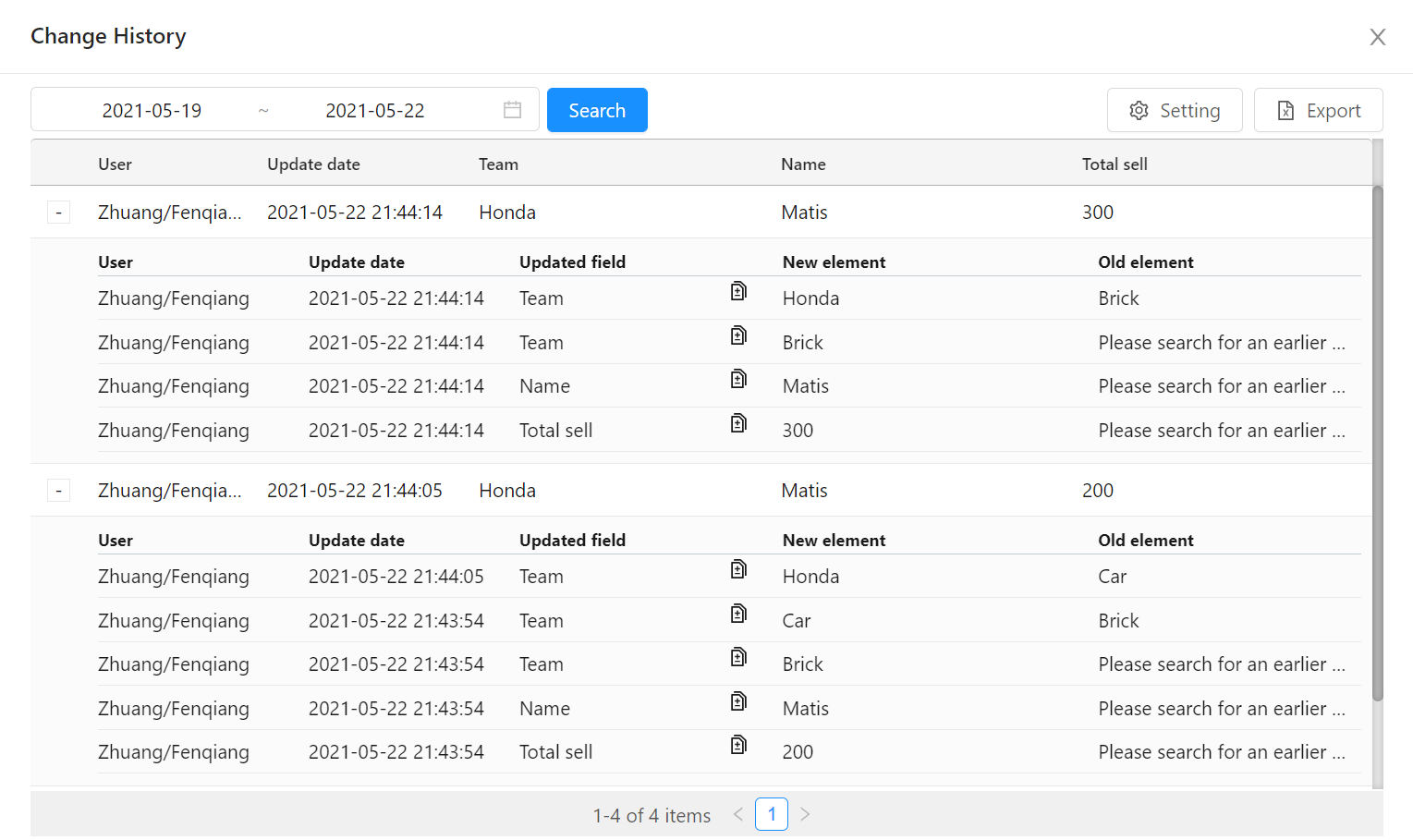 Tip: This view can be customized as needed.
« Pivot table
Excel to form »