Form
Form
---
Keywords: Form; Fields; Condition; Filter
A form is used to collect customer data. CubeDrive allows customers to generate form dynamically using the drag and drop method.
To create a brand new form application, click the + New application button after you login system.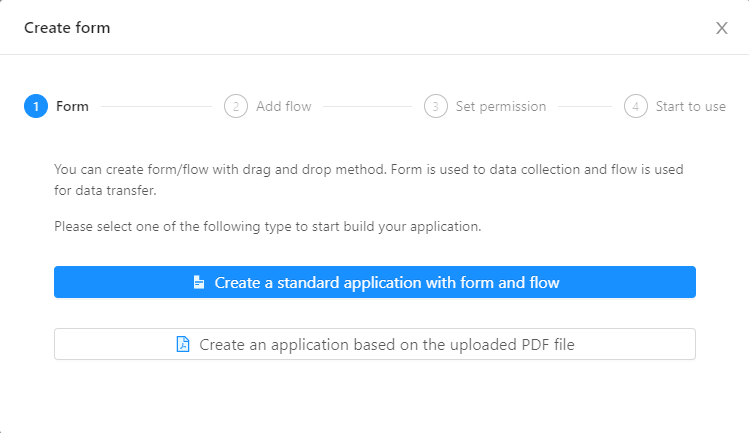 There includes 3 steps to build a form
Drag and drop to add form fields
Set fields properties; add submit condition; configure the display scene for AI data filter
Configure the form setting
The collected data can be displayed in the grid or list. It will be used for further data analysis.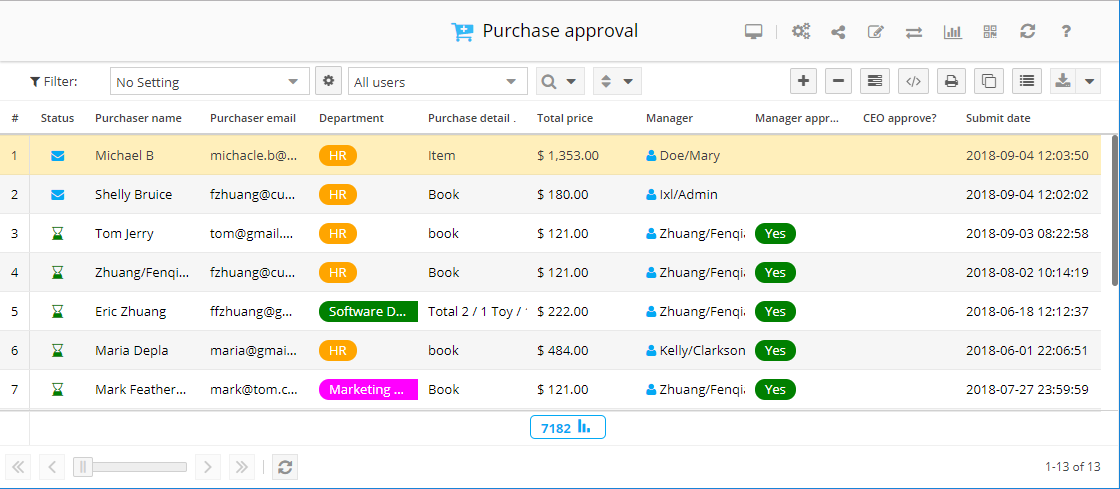 Form field data type
---
Currently the following form field data types are supported.
Number
Text
Date
Phone
Email
URL
Checkbox
Radio button
Dropdown list
Attachments
Currency
Percent
Long text / HTML text
Signature
Approval component
Custom dropdown list
Grid/Inner table
Access other form API
Formula
« Workflow Designer
PDF Form »