Application form
Form
---
CubeDrive allows customers to create a form dynamically using the drag and drop method.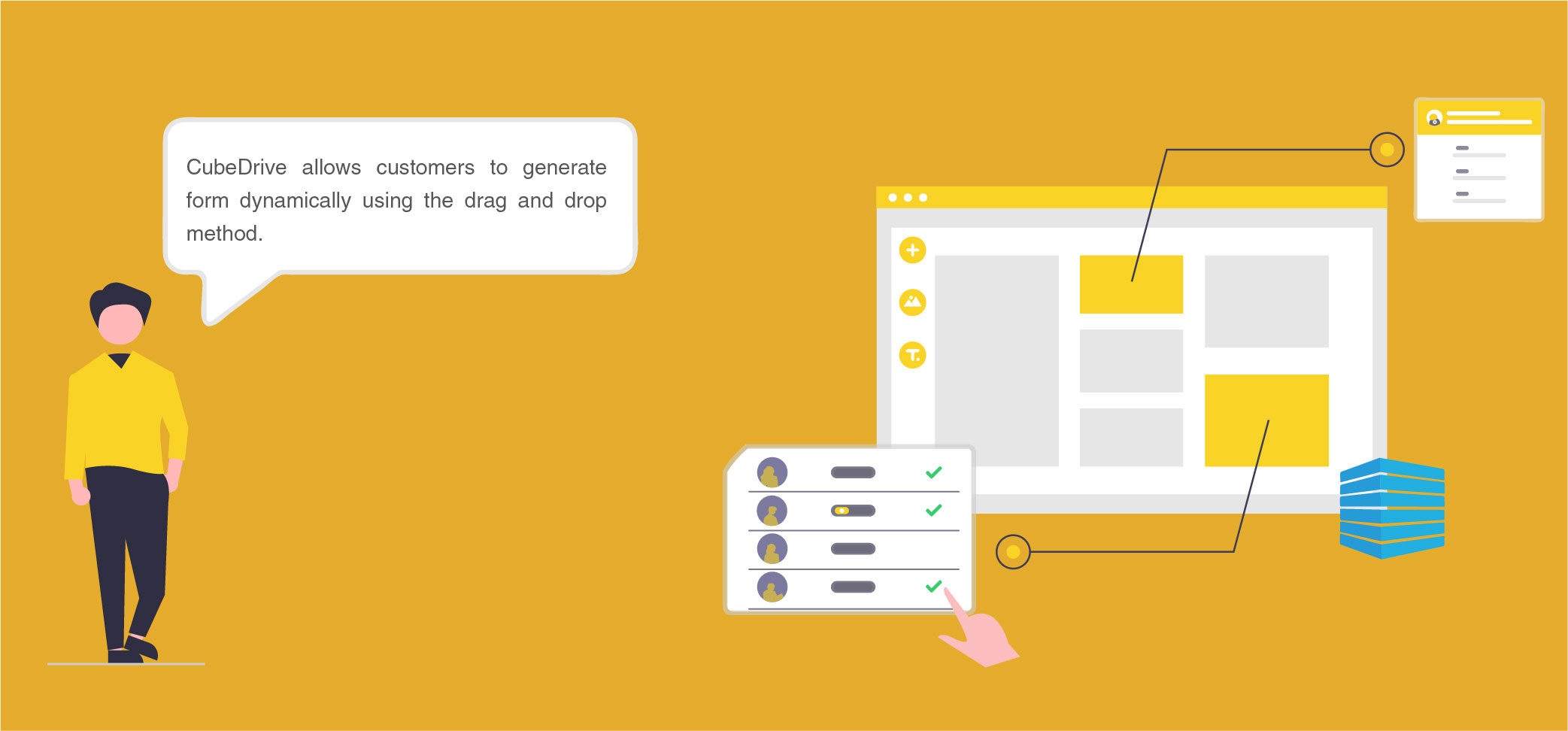 Application form supports the following functions:
Support more than 20 form field data types
Support 3rd-party API connection
Support page layout, scene and validation rule
Support grid, calendar and edit views
Support custom sheet and docs views
Support Excel data import and export
Support form touch view
Analyze the custom data with different kind of charts
List data change history
Pivot data summary and multiple form summary
Print
Create form
---
To create a new form, users can click the + Create application / Create form button after user login system. Users can create forms with the following three steps:
Drag and drop the fields to the center panel of form builder
Setup field types, add validation rules, define the scene and page layout
Setup the form setting, such as permission, summary view, import setting etc.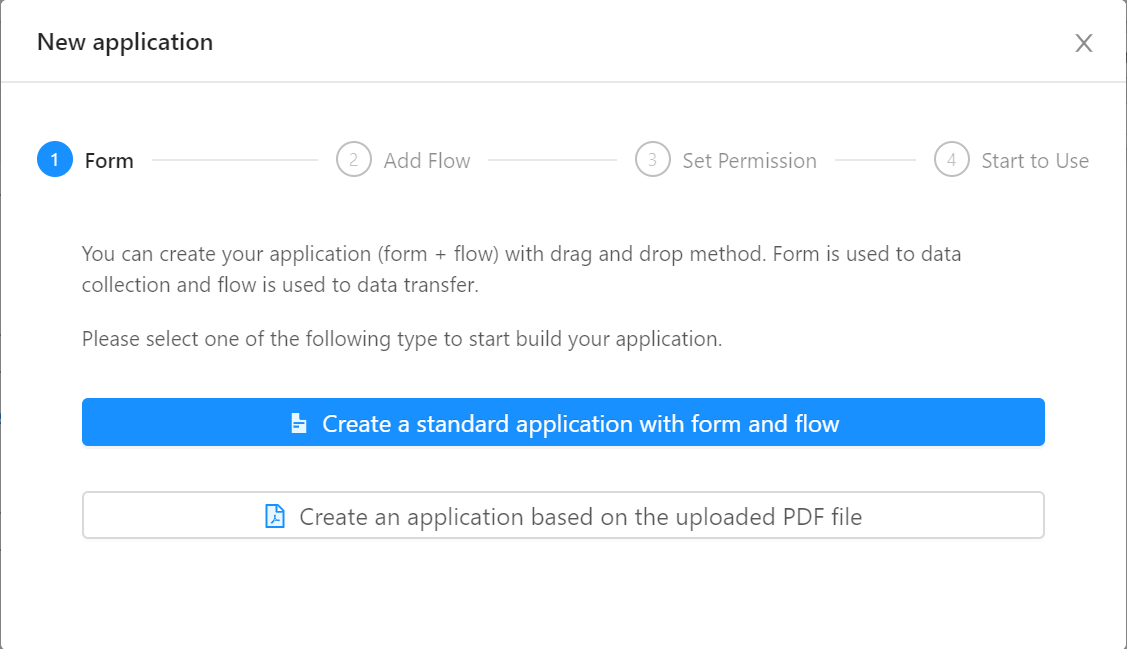 Tip: To add field type, please use mouse to drag the field type from left panel and drop it into center panel.
Data views
---
The collected data can be displayed in the different views.
Grid view
Calendar view
Kanban view
Edit view
Summary view
Online sheet view
Online editor view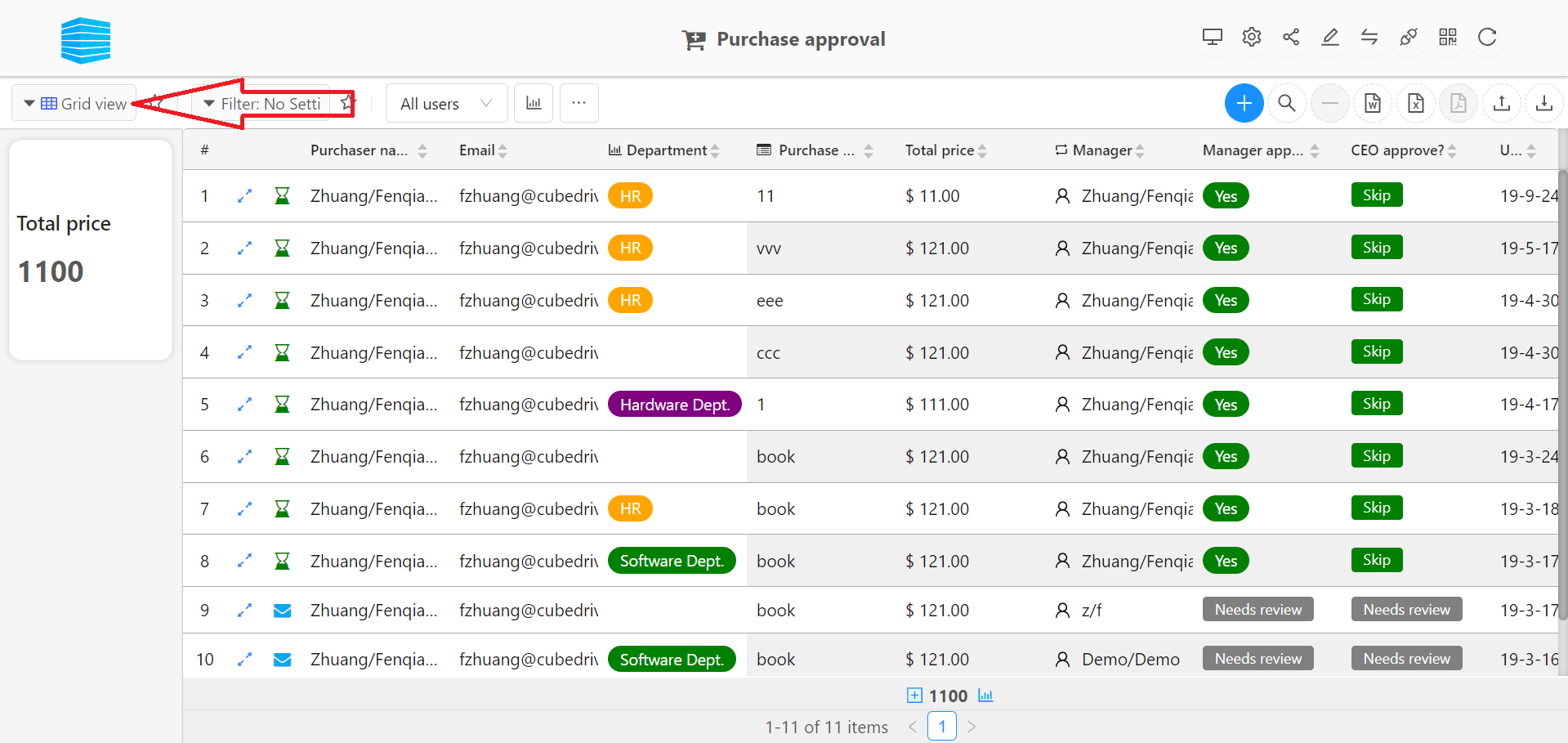 Tip: Form data can be also used for data analysis with different kind of charts format.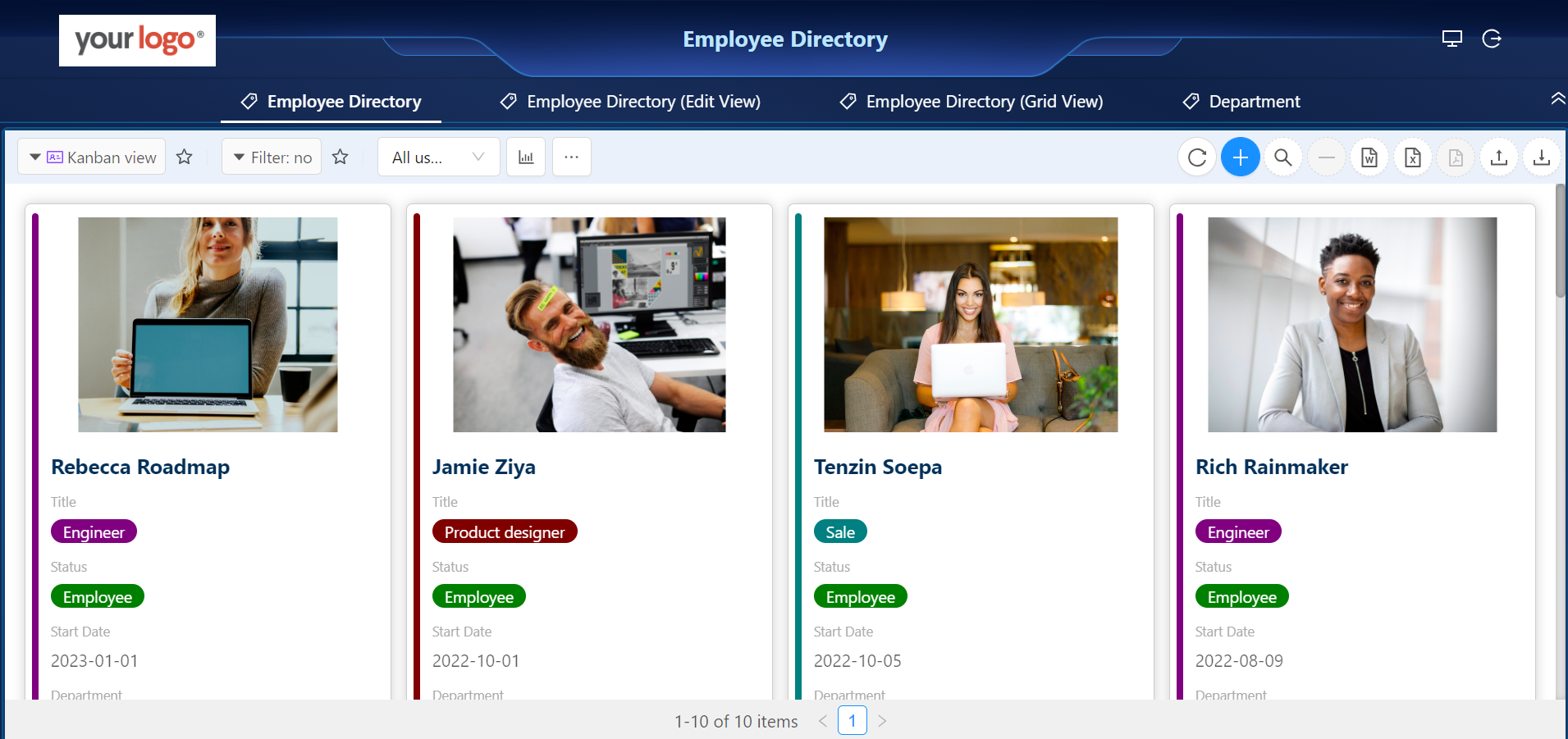 « Application builder
Field Data Type »