Application form -> Inner table / Master detail form
Inner table / Master detail form
---
In the form design page, users can drag the "Inner form" or "Master detail" in the left panel and drop it into the center panel. It will allow users to link a form field with another form in the grid format. Currently the following 2 types of inner tables are supported:
Inner table: the related form data are available for everyone.
Master detail: the accessed child data is controlled by the permission of the child form.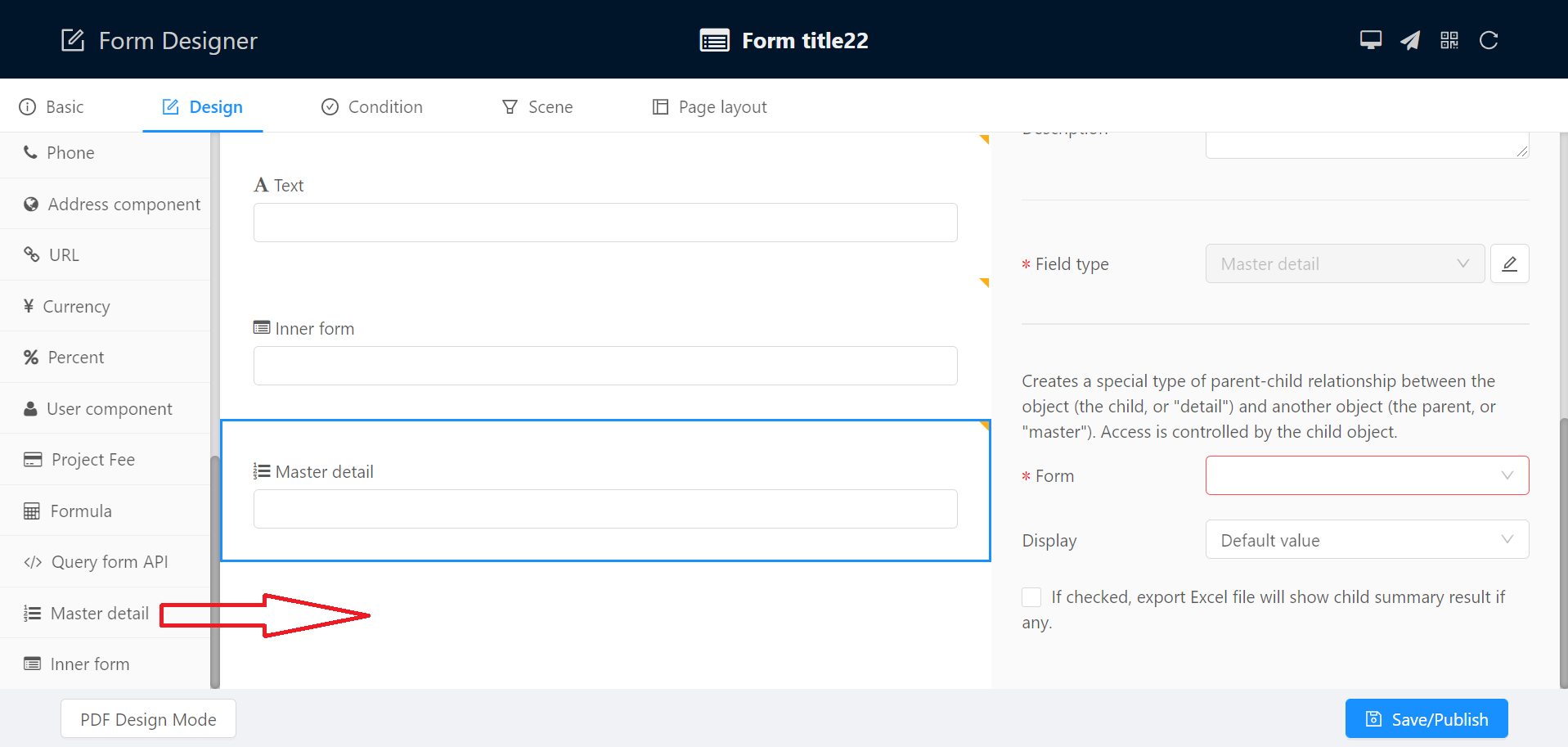 Inner table / Grid
---
The following parameters can be set for the inner table.
Data input format: Input only; Select only
Display format: Open as a new tab; Expand in the main form
Inner form fields: can be print or visible
Formula options: None; Sum; Count; Average; Summary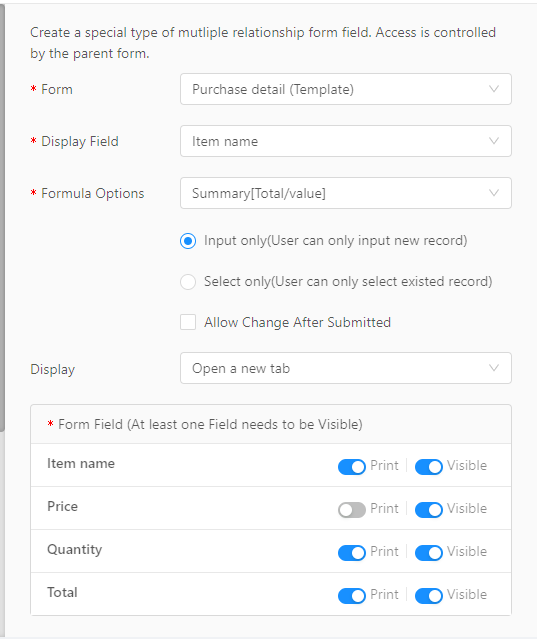 Tip: the related data displayed is not affected by the child form permission set.
See the following image for the inner table example.

Master detail table
---
Creates a special type of parent-child relationship between the object (the child, or "detail") and another object (the parent, or "master"). Access is controlled by the child object.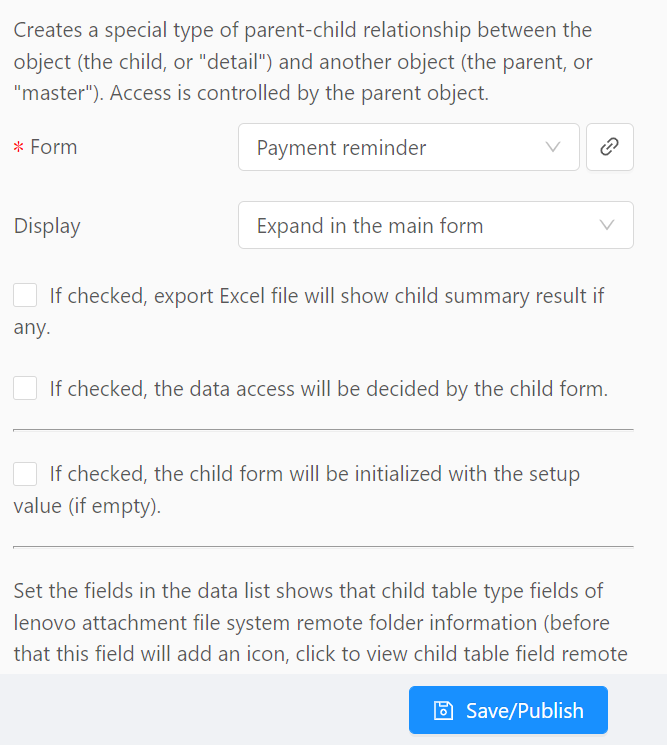 « Field Data Type
Approval component »