Application form -> Master detail form field
Master detail form field
---
In the form design page, users can drag the "Master detail" in the left panel and drop it into the center panel. It will allow users to link a form field with another form in the grid format. Currently the following two types of inner tables are supported:
Master detail: the accessed child data are controlled by the permission of the child form.
Multiple master detail: support a list of master detail form.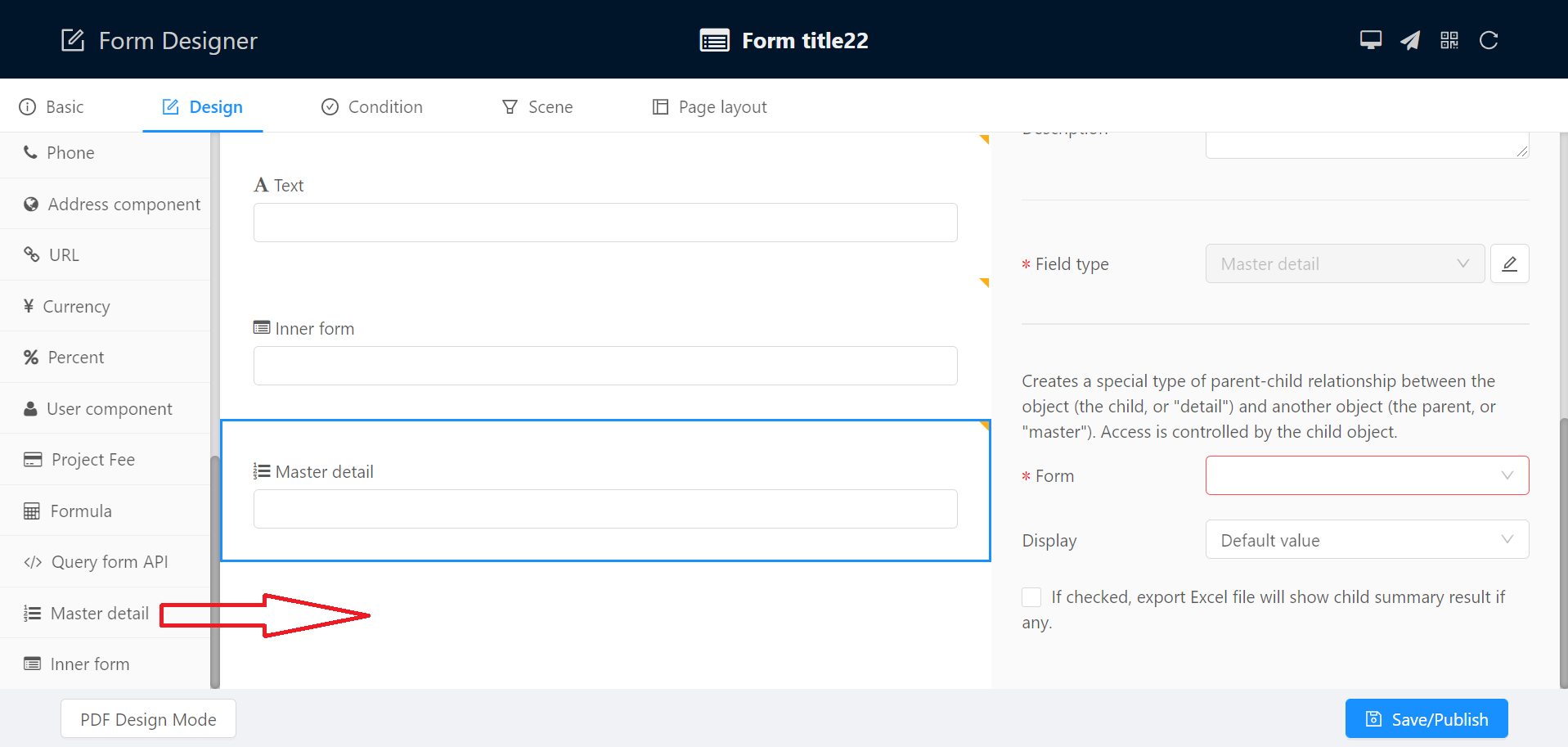 Master detail table
---
Creates a special type of parent-child relationship between the object (the child, or "detail") and another object (the parent, or "master"). Access is controlled by the child object or the child form.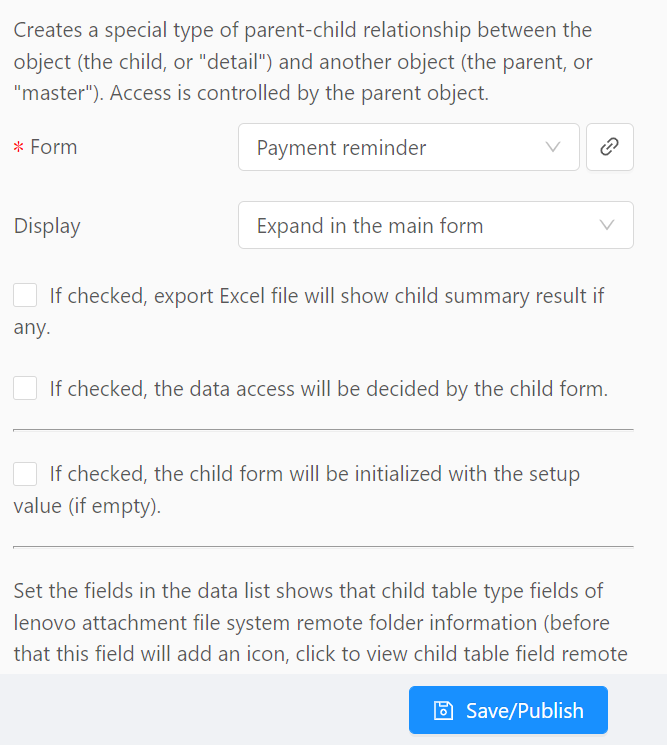 The following setup can be set for the master detail form field.
If checked, export Excel file will show child summary result if any.
If checked, the data access will be decided by the child form.
If checked, the child form will be initialized with the setup value (if empty).
If checked, save child form import information into the selected [Long text] field, notice that do this only when the field value is empty.
Tip: system also supports multiple master details which can be used to multiple child forms.
Inner table / Grid
---
The following parameters can be set for the inner table.
Data input format: Input only; Select only
Display format: Open as a new tab; Expand in the main form
Inner form fields: can be print or visible
Formula options: None; Sum; Count; Average; Summary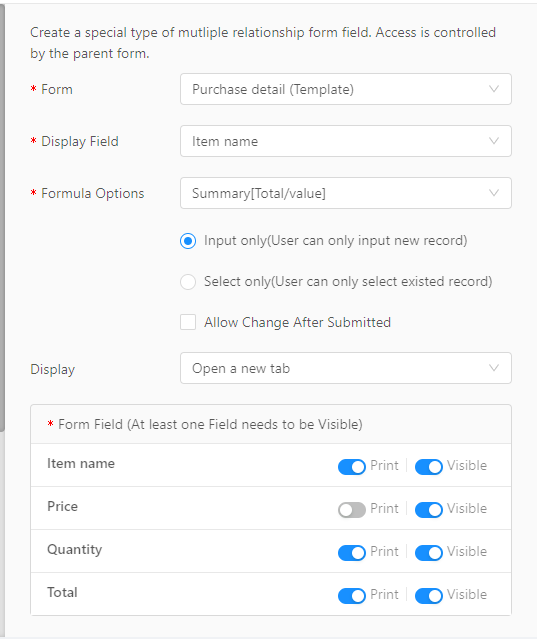 Tip: the related data displayed is not affected by the child form permission set.
See the following image for the inner table example.

« Single select
Approval component »