Application form -> Page Layout
Page Layout
---
Page layout allows different end-users or organization members to access the different groups of data fields. Different end-users can access the same data with different form fields.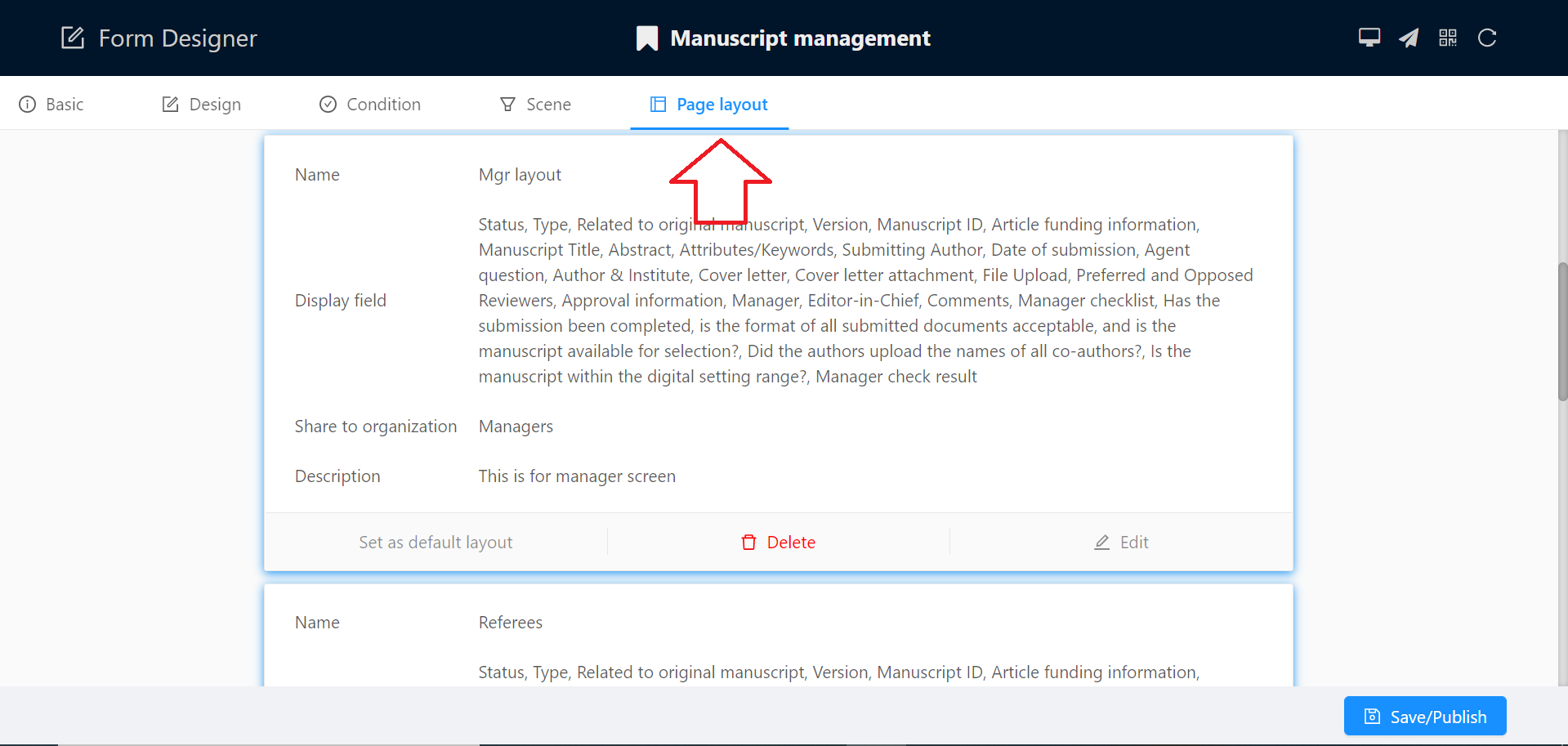 It allows the author to setup the following information:
Different user access different fields
Set default layout
Set layout to be shared among user/organization with different permission
Add page layout
---
By clicking '+ Add' button, the author can add a new page layout. After the author shares the layout to a user or organization, end-users will be able to access the page layout easily.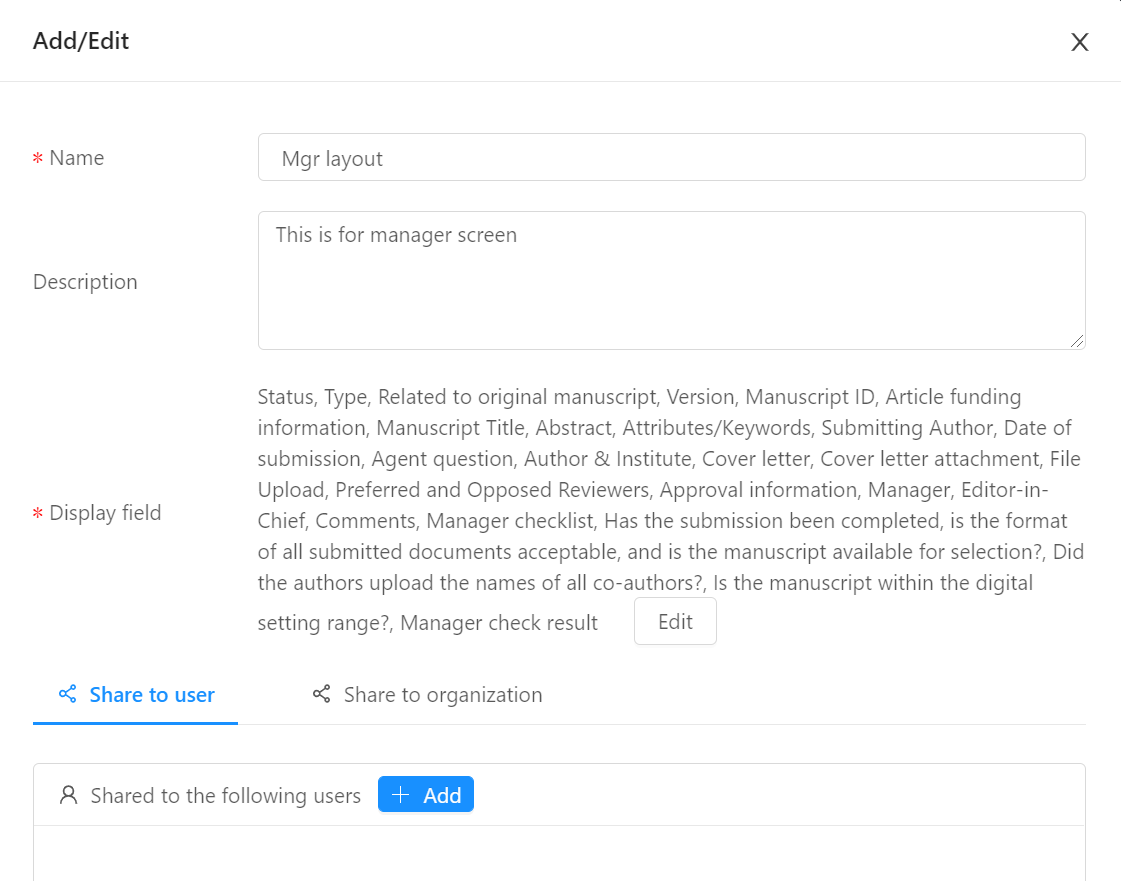 « Scene filter
Submit Condition »