Application form -> PDF
PDF Form
---
Users can upload a PDF file, add tags and create a form which bases on the existing PDF file.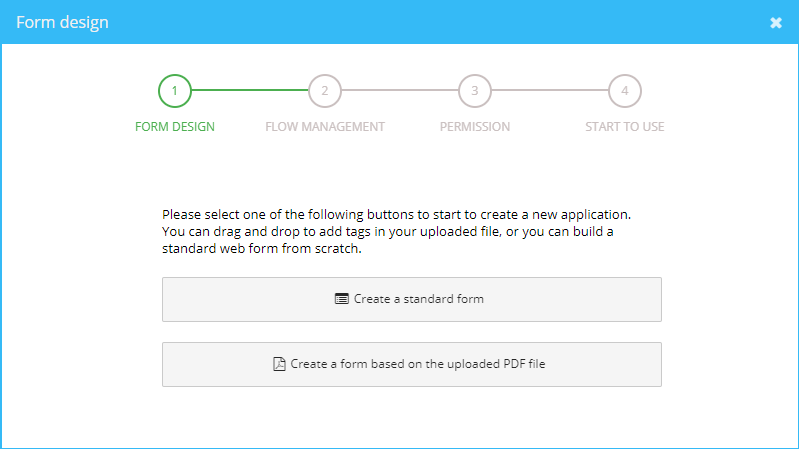 It includes the following steps to create a PDF form:
Upload an existing PDF document into the system
Drag the field tag and drop it into the PDF page to build a PDF form
Create and share PDF form
Upload a PDF form
---
You can upload the PDF file after you click "Create a form based on the uploaded PDF file" button.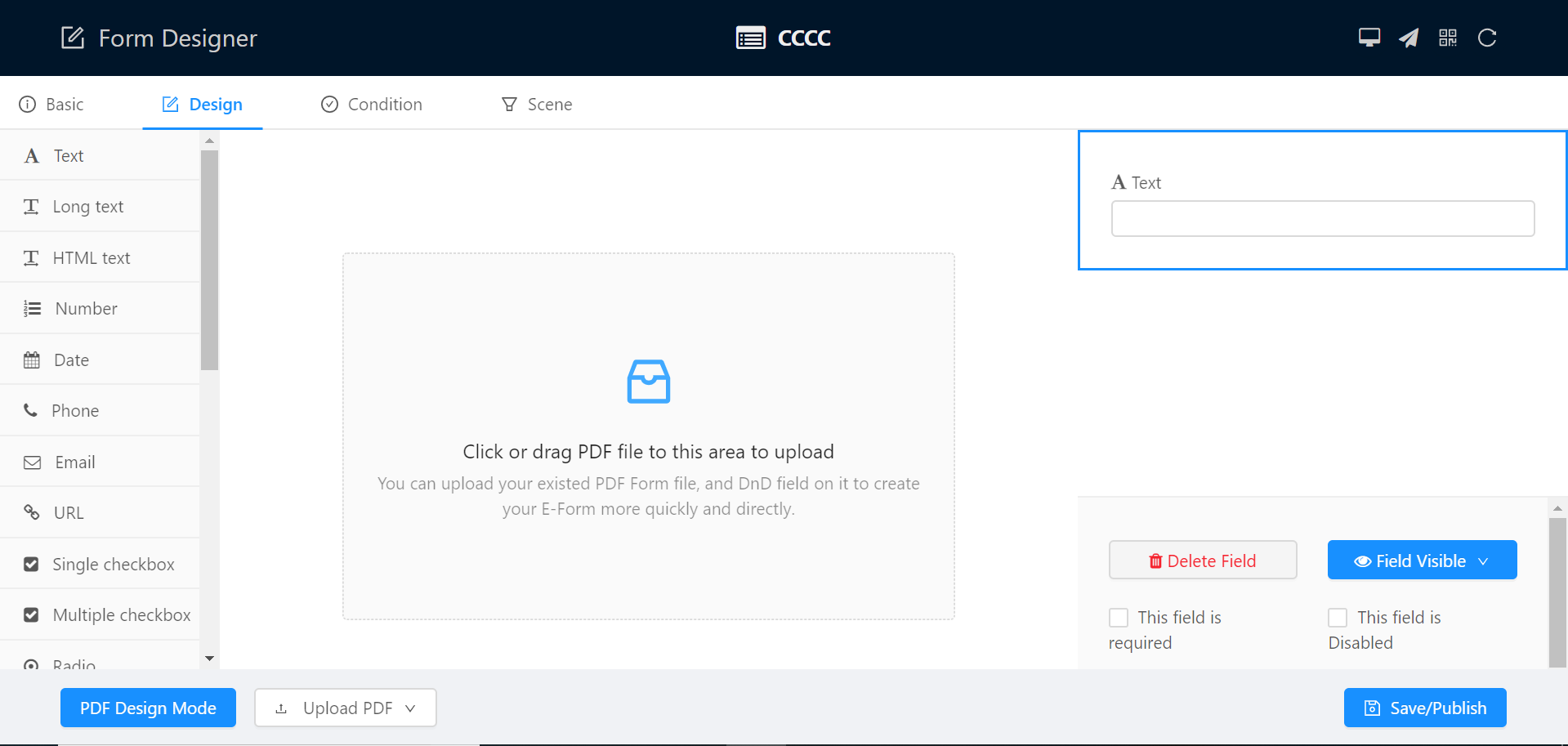 Add tags to the PDF
---
Just drag the field and drop it into the suitable place in the PDF, a PDF form is ready to process. For example, two signature fields are added to the PDF field.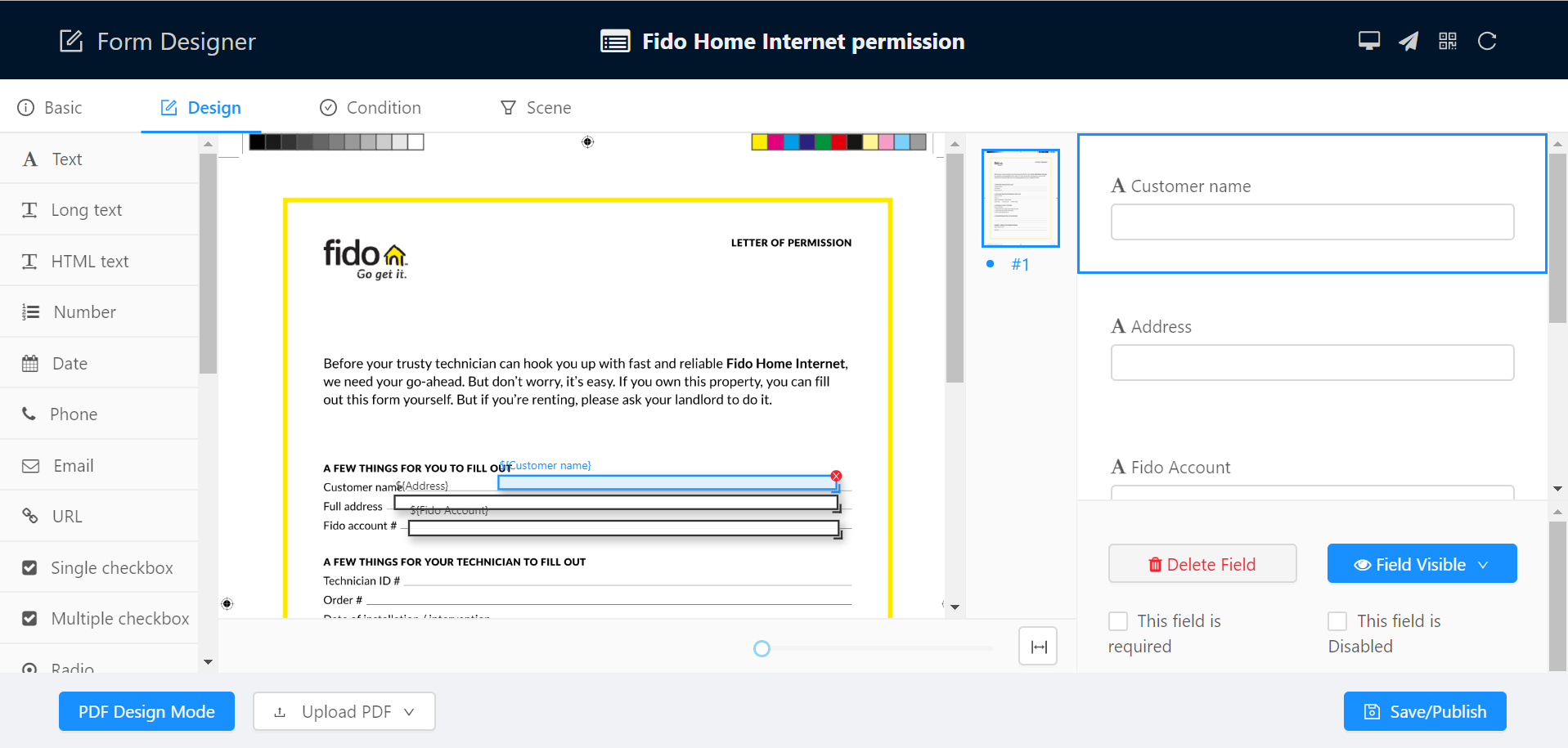 Share and access
---
After you save the form, you can share it with the organization or users for access. Users can sign the form and print the PDF form easily.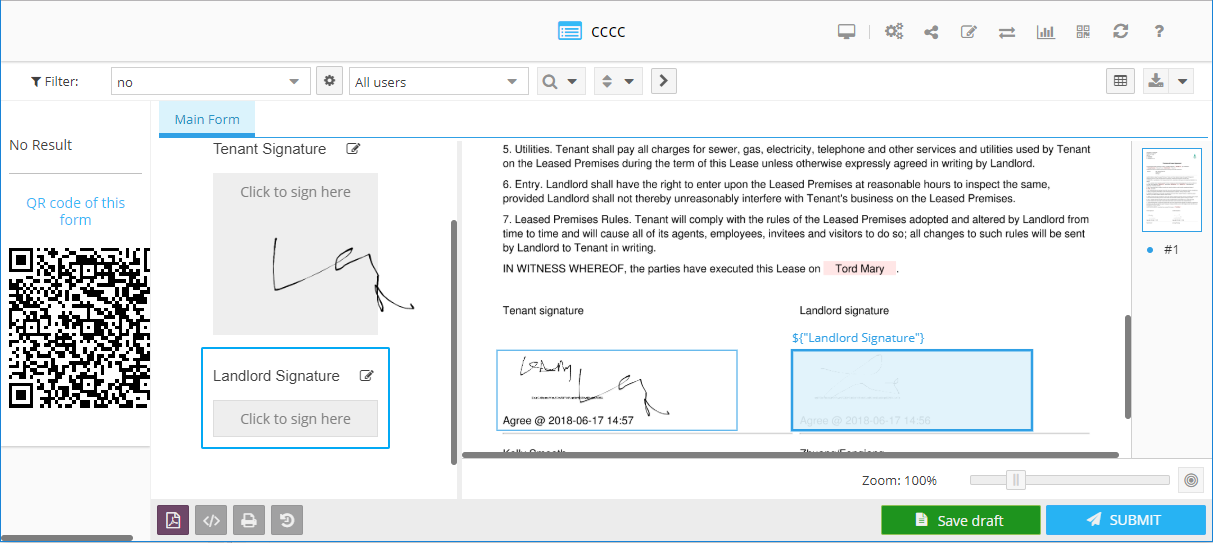 Print the PDF
---
Click the print icon on the bottom bar, the new PDF will be generated with filled information.
« Change history
Excel to form »