Form Setting -> Calendar view
Calendar View
---
If you have at least one date field in your table, you can create a calendar view. Calendar views (as you might guess) allow you to look at your records on a calendar. Currently CubeDrive supports the following calendar format.
Week
Week all day
Month
Month all day
Create calendar View
---
In the form setting, user can select "Calendar view setting" to configure the calendar view.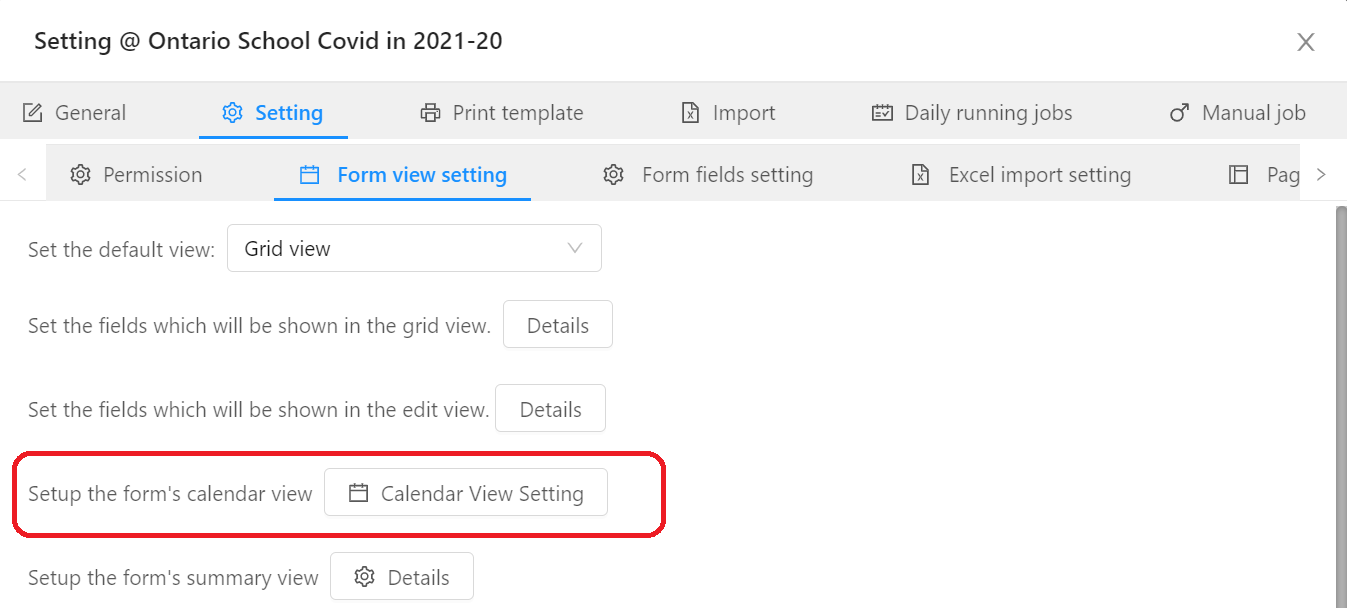 User can select the field as calendar title, pickup the start/end date and a list of other setting.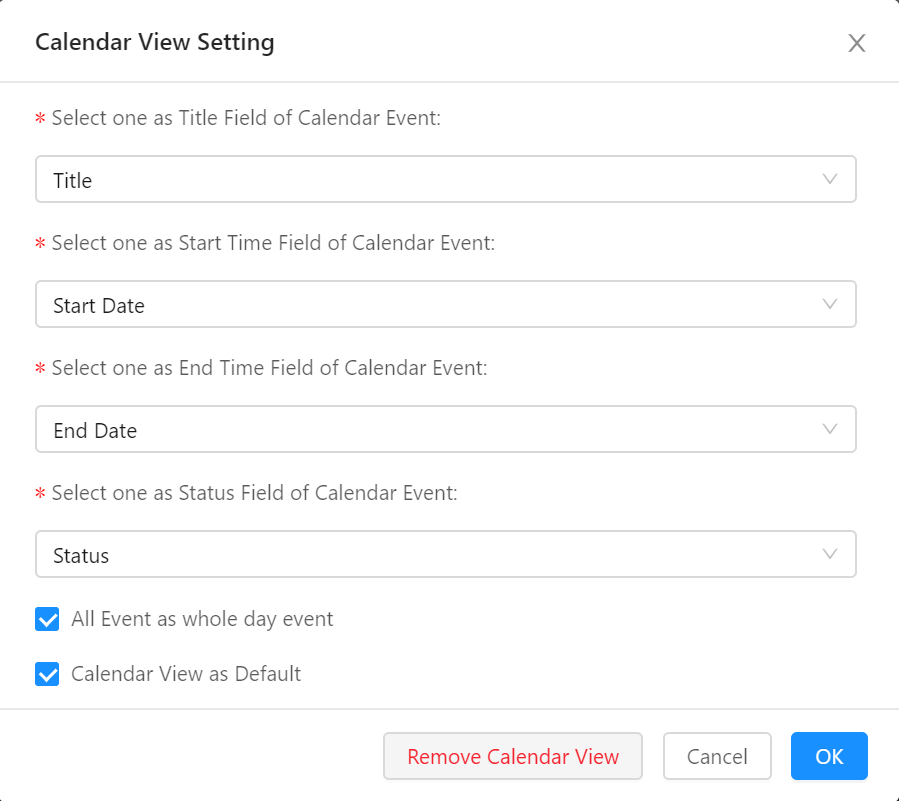 Calendar view
---
Once the setup is done, user can see calendar view when you open the form.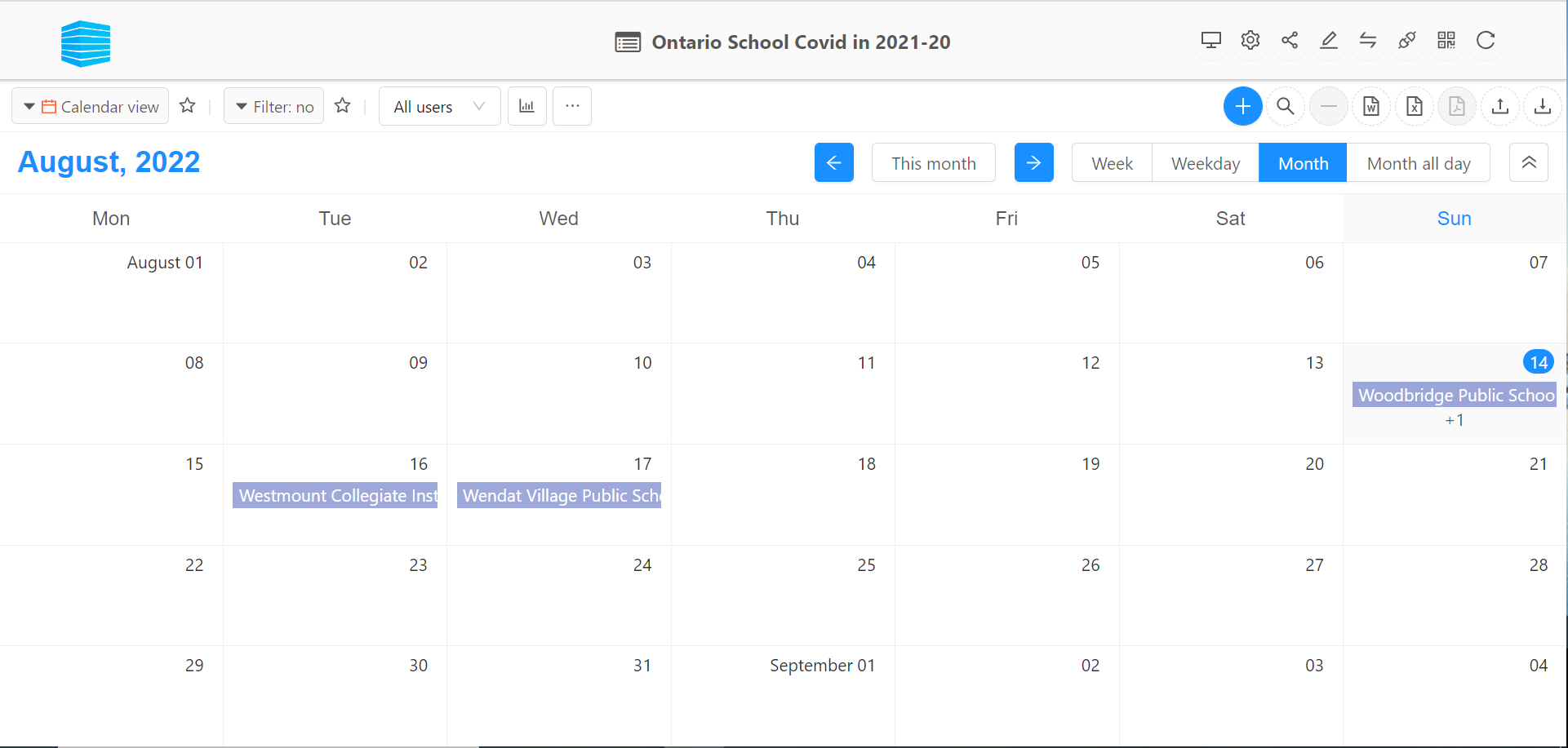 Tip: User can also set the status of calendar. Once selected, the status color will be shown on the calendar.
Here comes the month all day format.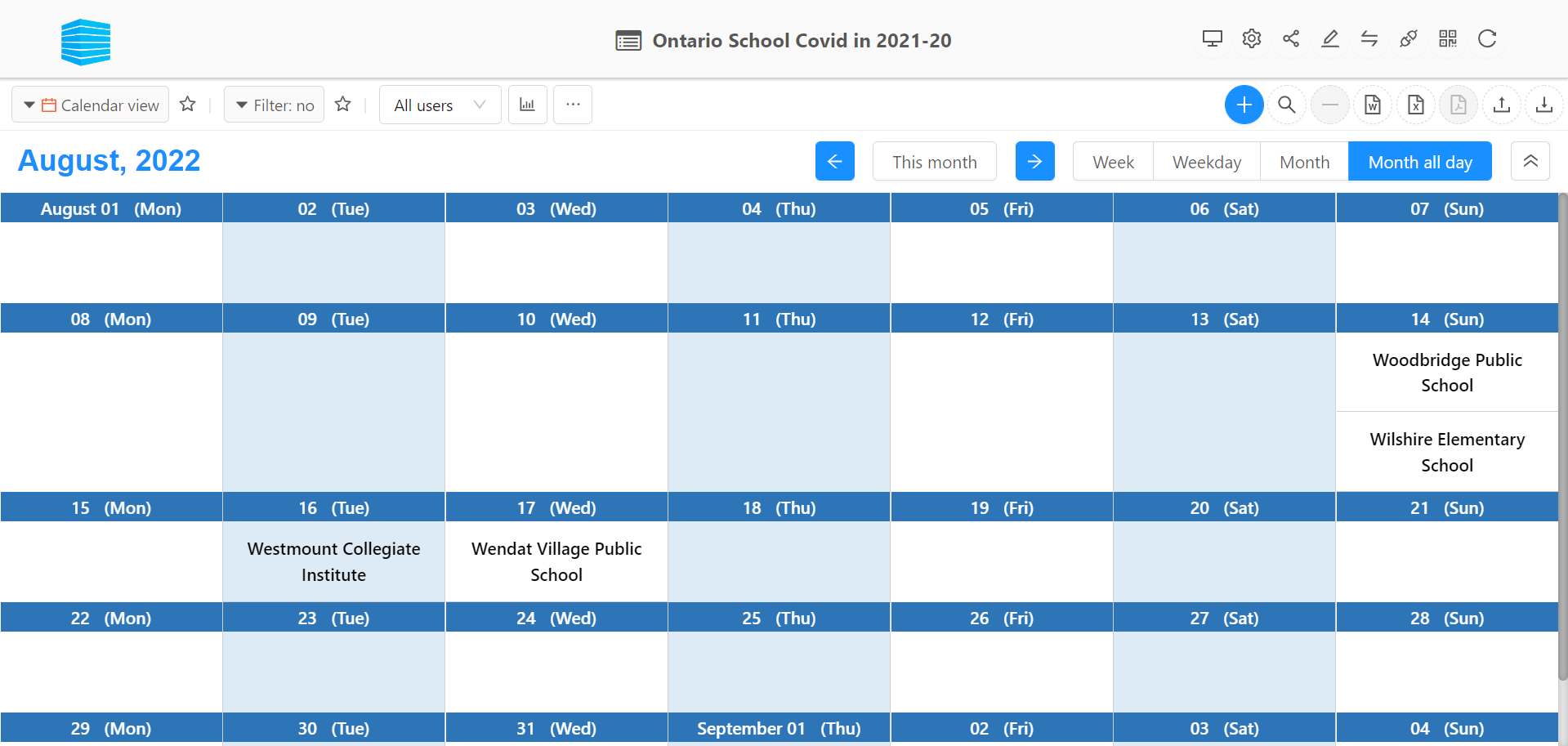 Tip: User can setup the default calendar view format.
Export as Excel
---
Calendar view can also be exported as Excel format. Click "Export" icon on the top-right corner, an Excel file will be generated.

« Kanban view
Online sheet view »