Form Setting -> Calendar view
Calendar View
---
Form can be shown in the calendar format.
If form fields include the start/end date fields, this form can be setup as calendar view.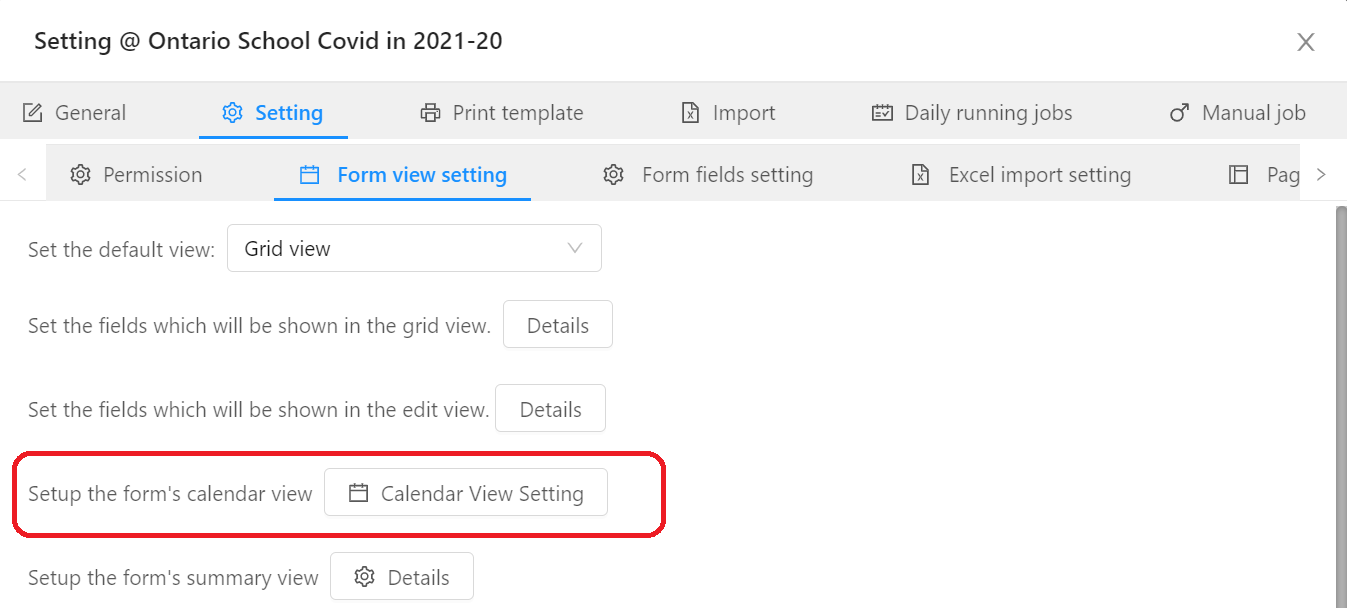 You can select a field as calendar title, and pickup the start/end date. The form can be set as calendar view.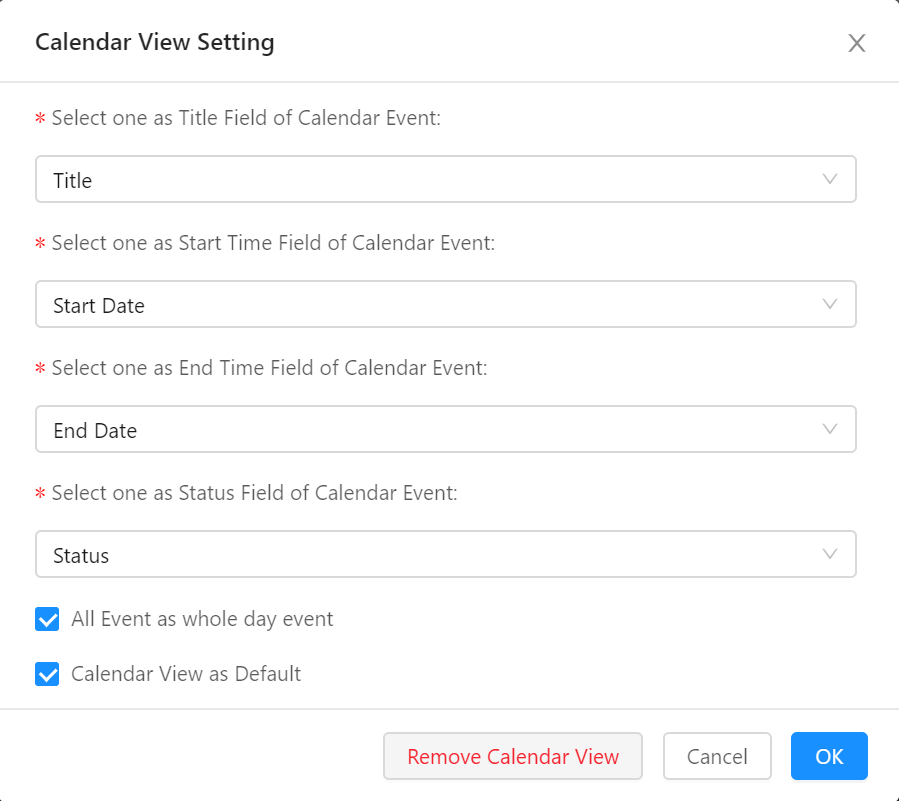 Calendar view
---
Once the setup is done, you can see calendar view when you open the form. You can view one month form data now.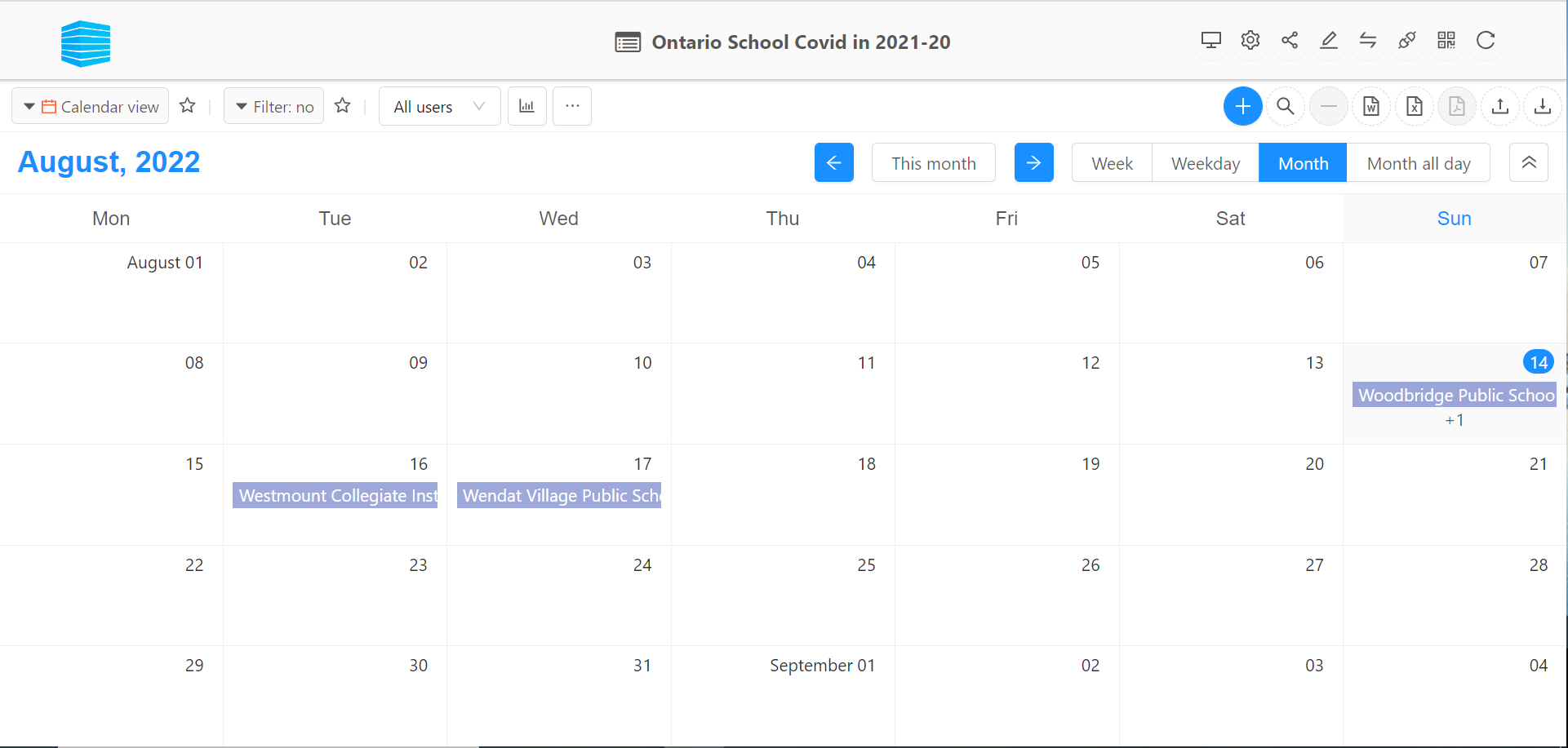 Tip: You can also set the status of calendar. Once selected, the status color will be shown on the calendar.
« Online document view
Summary »