Form Setting -> Field Settings
Field Settings
---
In the form setting, author can define the different type of field settings as needed.
For anyone with read only permission, check and set the display fields
Select and set the fields which will be shown in the grid panel
In touch version, select field(s) to display name (default is first one)
In grid view, select one field which to be grouped by some field
Default sort field
Setup default field width
Setup row height
Set the background color of updated date 【Default today, the number represents a few days before today】
Highlight when edit data
Add summary to the form grid list
Total numbers per page
Prompt text after data submission: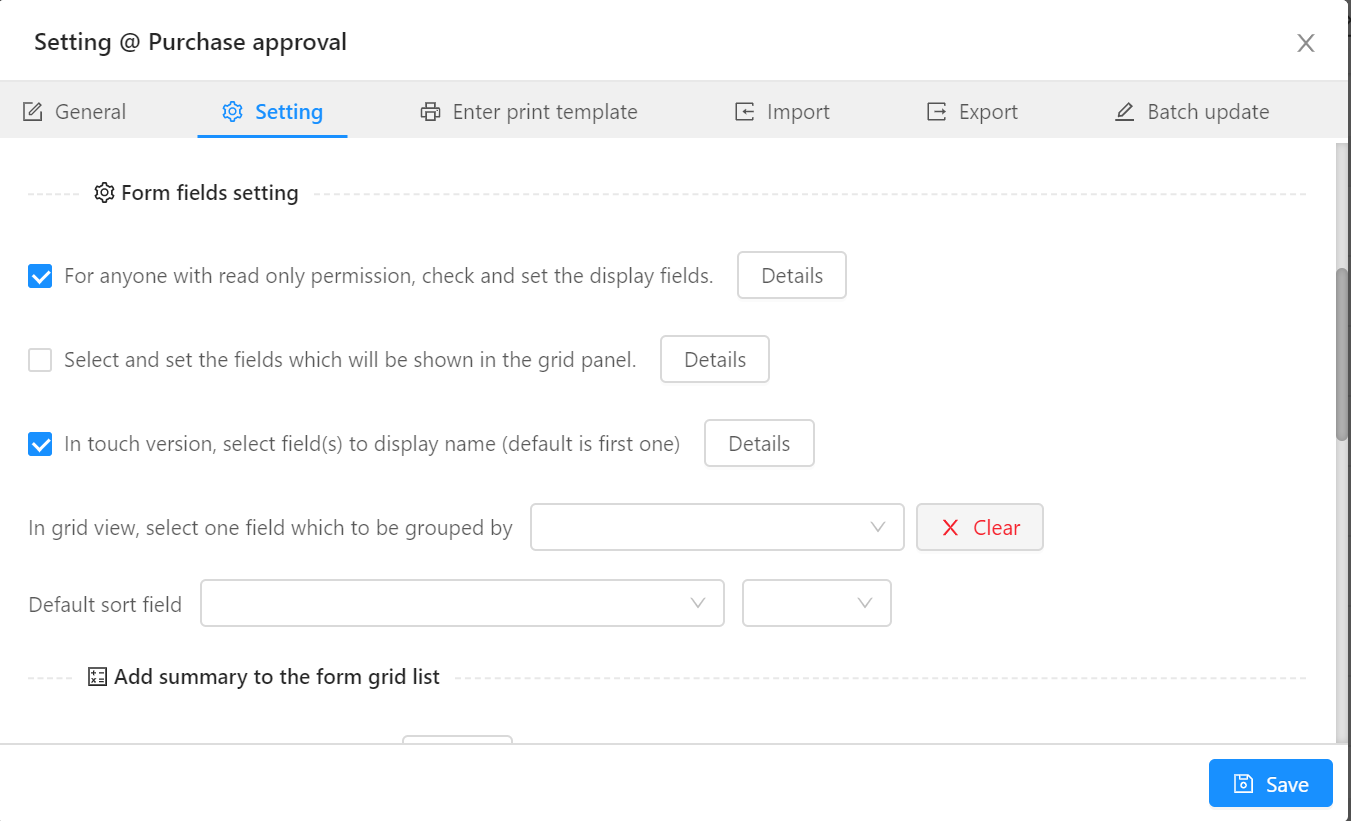 The setting for the touch show fields, this will be also applied to calendar view.
Show display fields
---
Author can select the displayed fields as needed.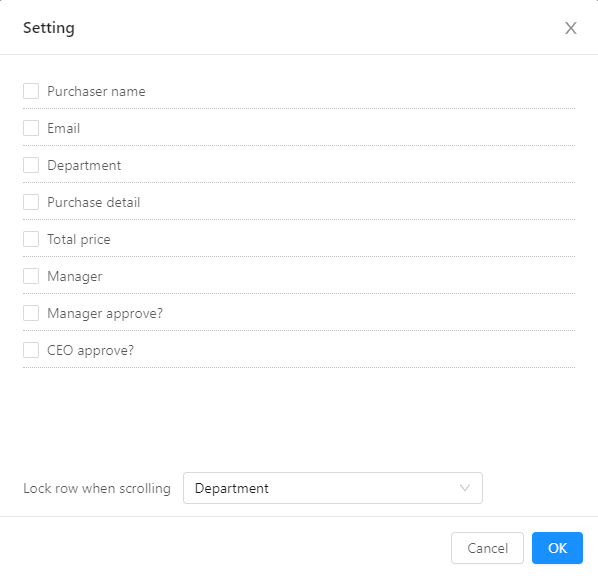 Lock/frozen function for the selected field.

Field index/unique
---
Form author can also set search index or unique value for the selected field (must required field). Index can improve the performance of search, and unique guarantees the field value not duplicated.
« Permission
Form view »