Form setting -> Job schedule flow
Job schedule flow
---
Form author can setup the daily running job as needed. The following steps show the process:
Schedule a daily run time
Filter the form data based on certain condition.
Create a schedule flow which will be triggered during the schedule time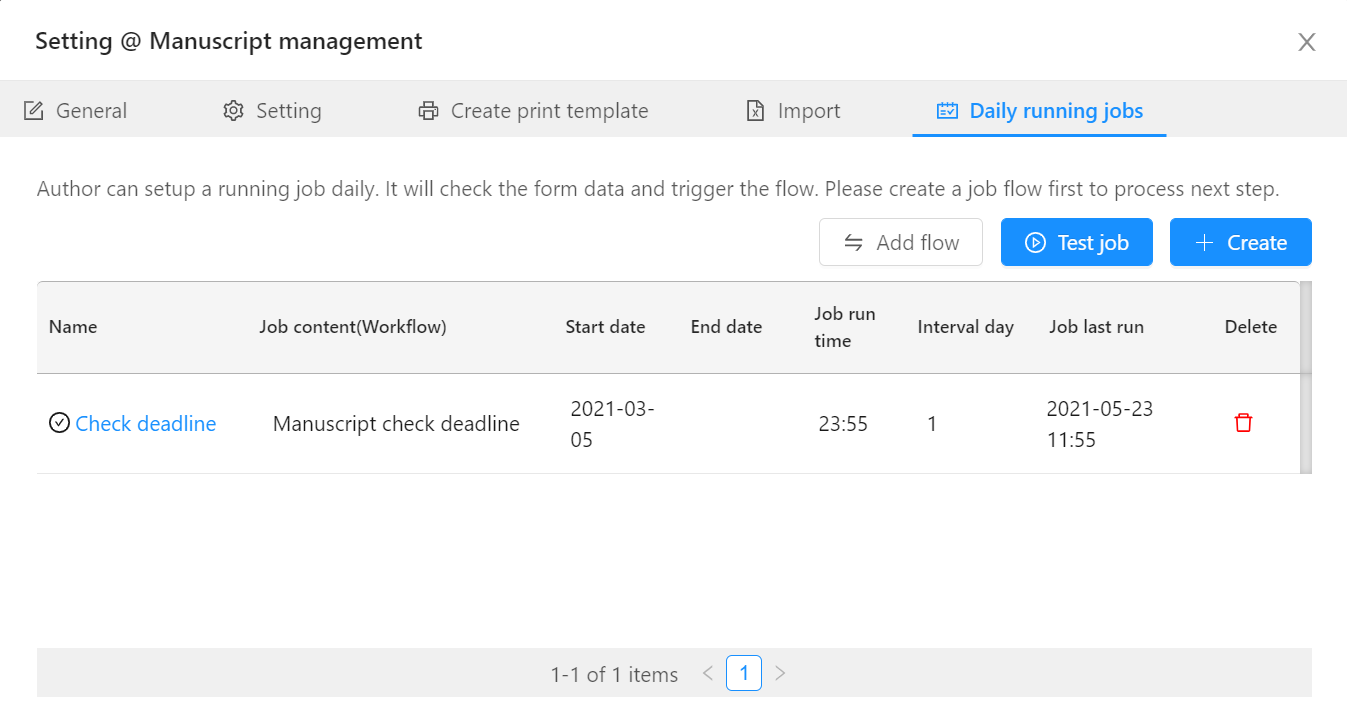 Tip: After finish setup, authro can click "Test Job" to process a quick test.
Create schedule flow
---
Only schedule flow is allowed to attach running job. And user also need create one flow for running job. As the following example, an email remind notification will be sent out if the condition meet daily.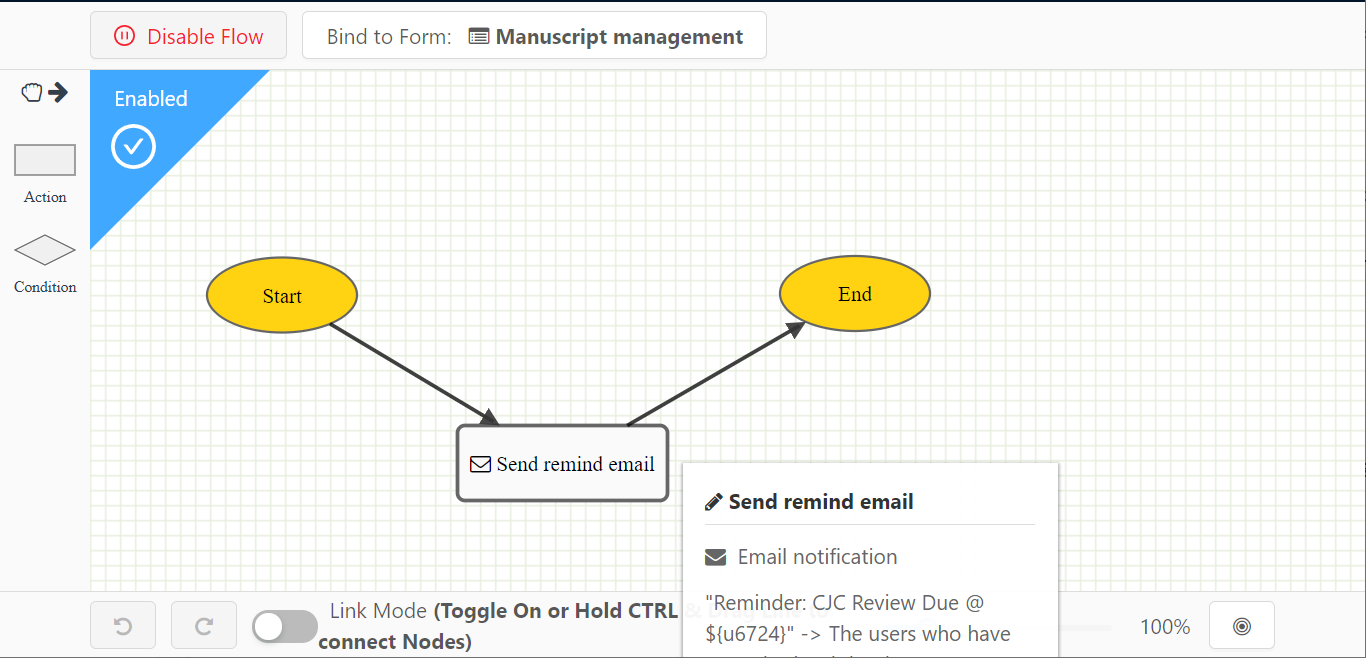 Setup condition
---
Users can setup the job running condition, only the form data meet condition will be triggered with the attached flow/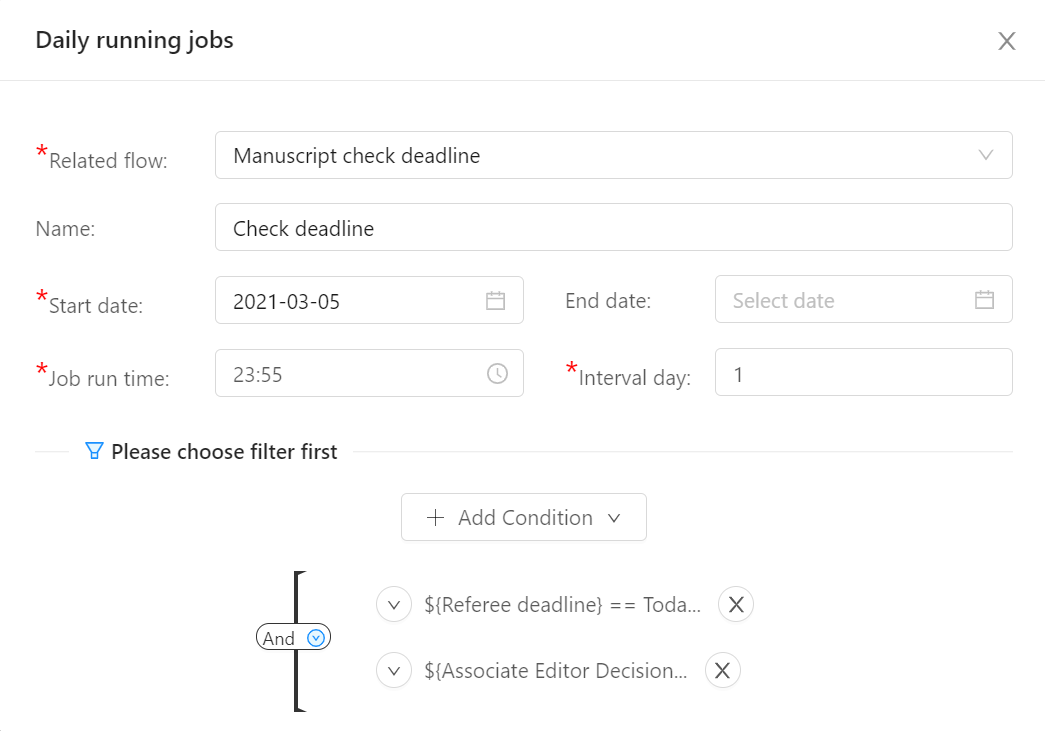 Tip: Users can setup start/end date for running job.
« Print
Application Flow »