Form Setting -> Print Setting
Print Setting
---
Form print setting allows users to define their print template. Click "Enter print template" tab, user can configure the print setting in the popup window.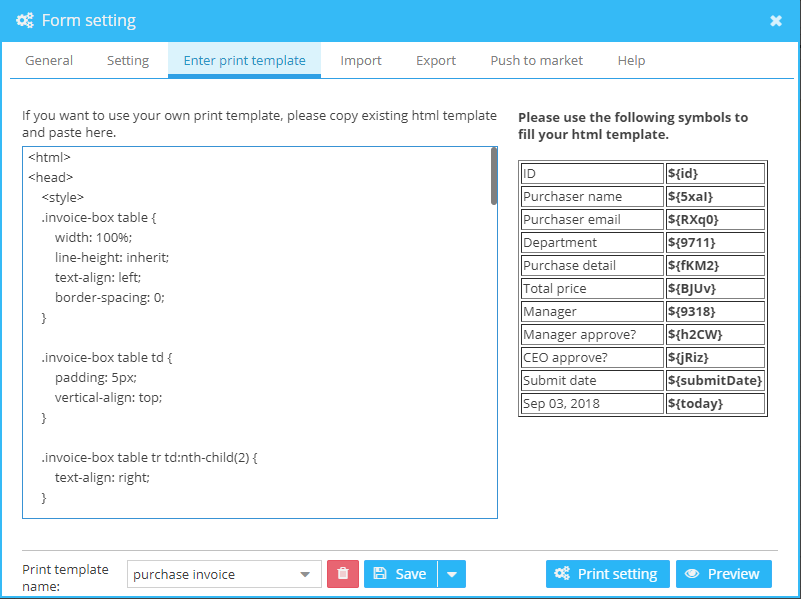 Default print
---
If the print template is not defined, system will use the default print template. See the example below

Print template
---
Enter the designed print template (HTML code) and replace the field value with the pre-defined symbol, you can create your own print template based on your needs. After you paste/enter the html code, you can use "Preview" button to see the template format. See the example below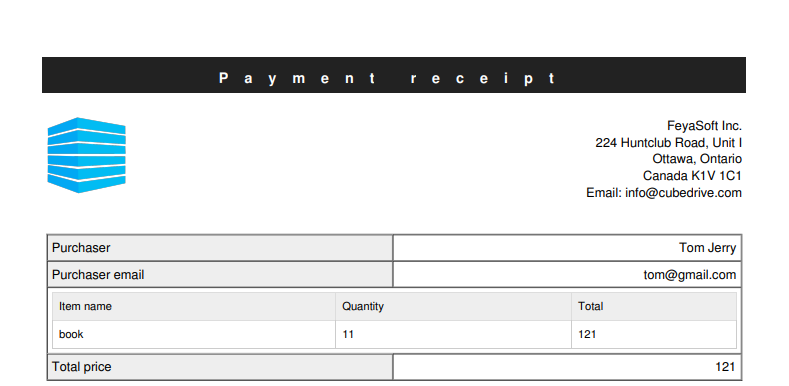 Check one of the HTML Code which was generated in the purchase example. You can copy and paste it to your form print field.
You can also have multiple print templates saved in the system for you to choose from for print.
Print paper setting
---
Click the "Print Setting" button, you will be able to set the print paper size, orientation and size.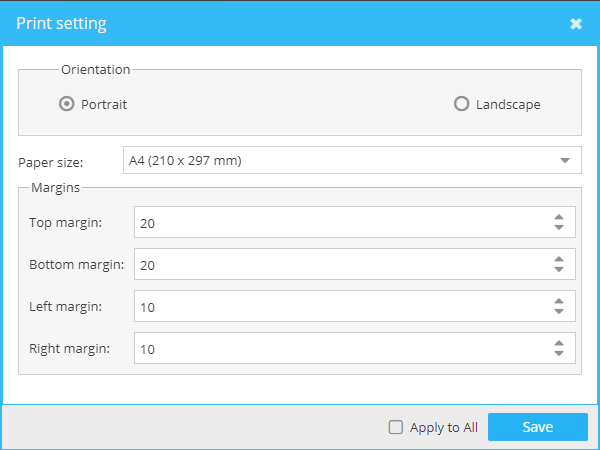 « Form Setting
Job Flow »