Form Setting -> Summary
Form Summary
---
Form data can be shown with chart and summary format.
Users can add summary bar in the form list bottom bar. Open the form, click icon to enter form setting page.

Click 【Detail】 button, user will be able to set the summary bar in the grid.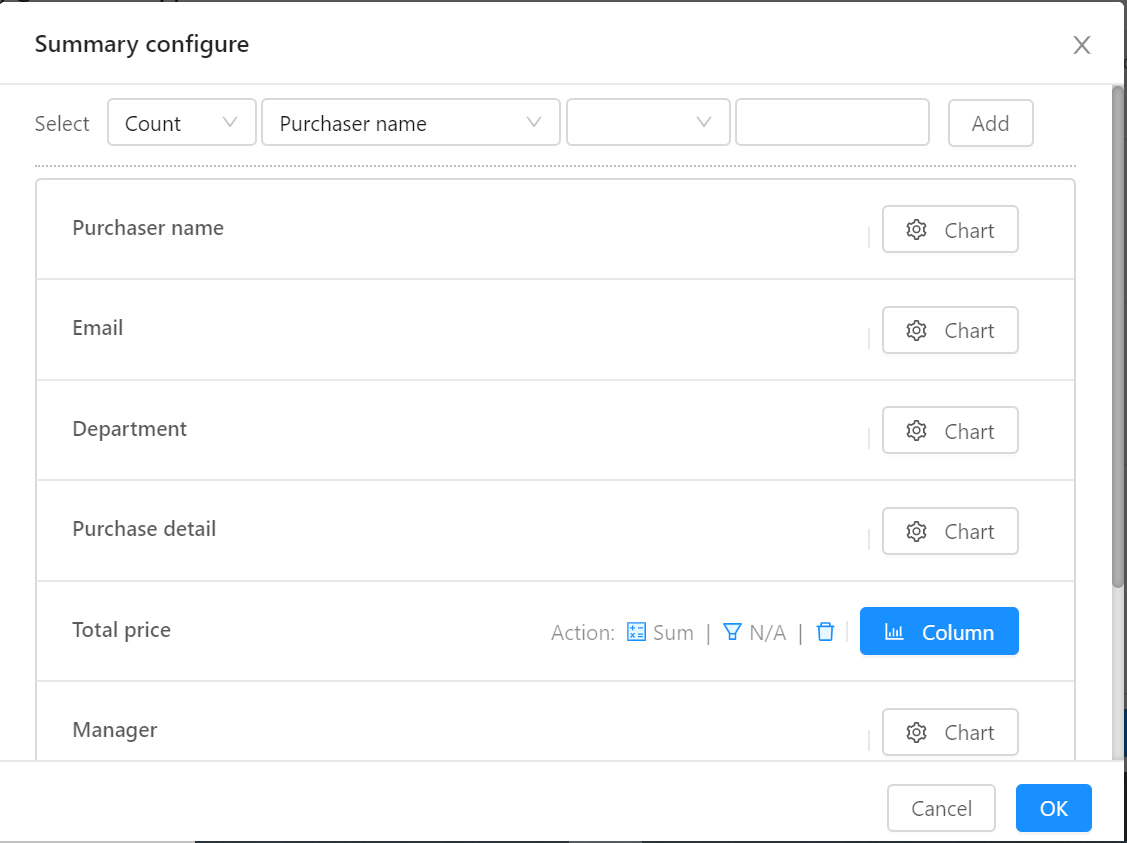 After the summary setting is done, we will see the Summary bar appear in the bottom of grid. Click it, the detail chart information will be shown.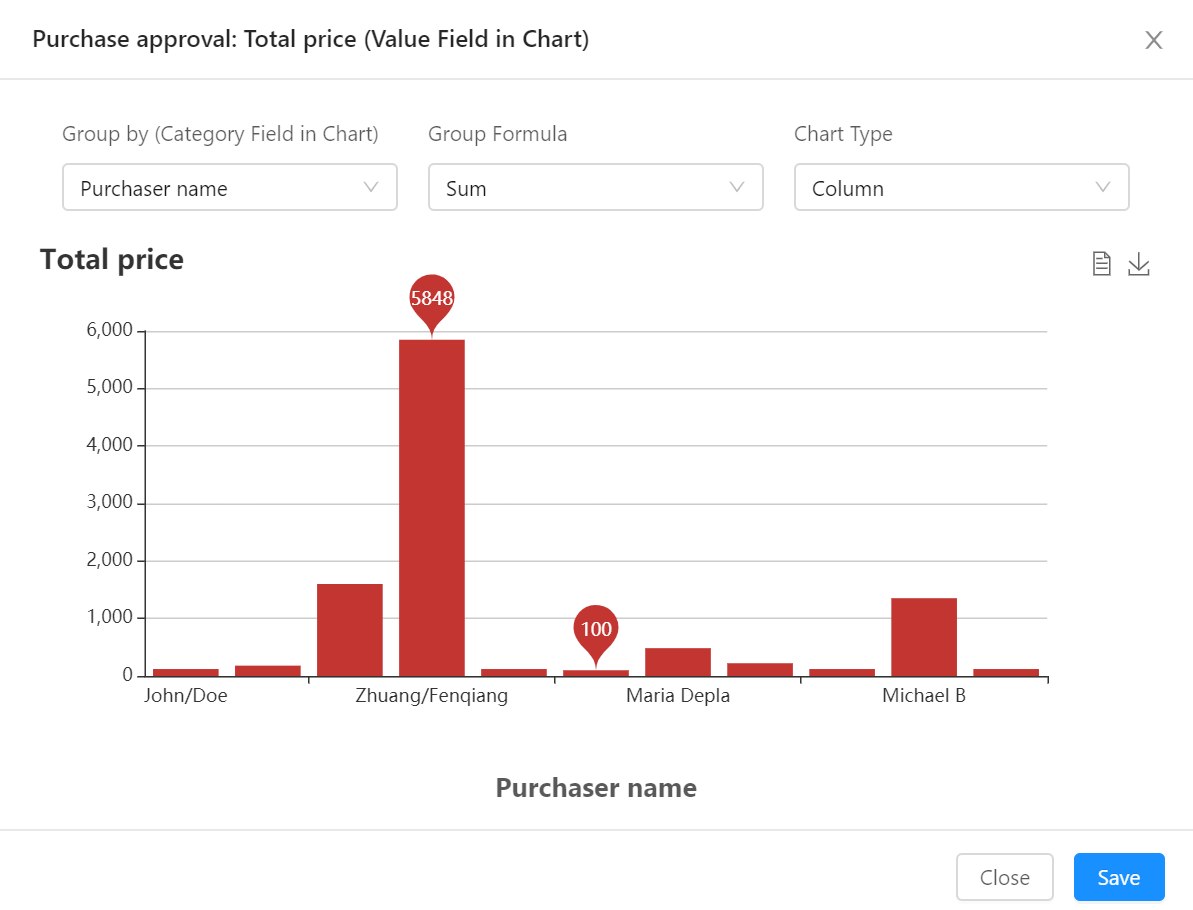 « Calendar View
Form Data Import »