CubeDrive SaaS/Enterprise Solution
CubeDrive SaaS/Enterprise Solution
---
Keywords: running CubeDrive in your distributed environment
CubeDrive is a lightweight BPM platform which allows customer to create online applications without coding, apply business logic with workflow, analyze data and share results. CubeDrive provides the following solutions for customer to use.
SaaS Solution
Enterprise on-premise Solution
Enterprise distributed Solution
SaaS Solution
---
Customer can use the CubeDrive iBPM solution online @ www.cubedrive.com with any devices, anywhere and anytime.
Enterprise on-premise Solution
---
CubeDrive can be installed in the customer server and run behind the organization firewall. Unlike other company solution, CubeDrive did not require complex steps/resources to run enterprise private cloud. And customers have the whole control for their own data.
You need have a Linux server ready to process CubeDrive installation. In general, we would like you have Ubuntu 16.04 64bit server with 4 cores and 8G memory.
Enterprise distributed Solution
---
For big organization, CubeDrive can be run in the distributed environment. This means your organization can have multiple instances running, with additional summary instance. See the following server/data infrastructure.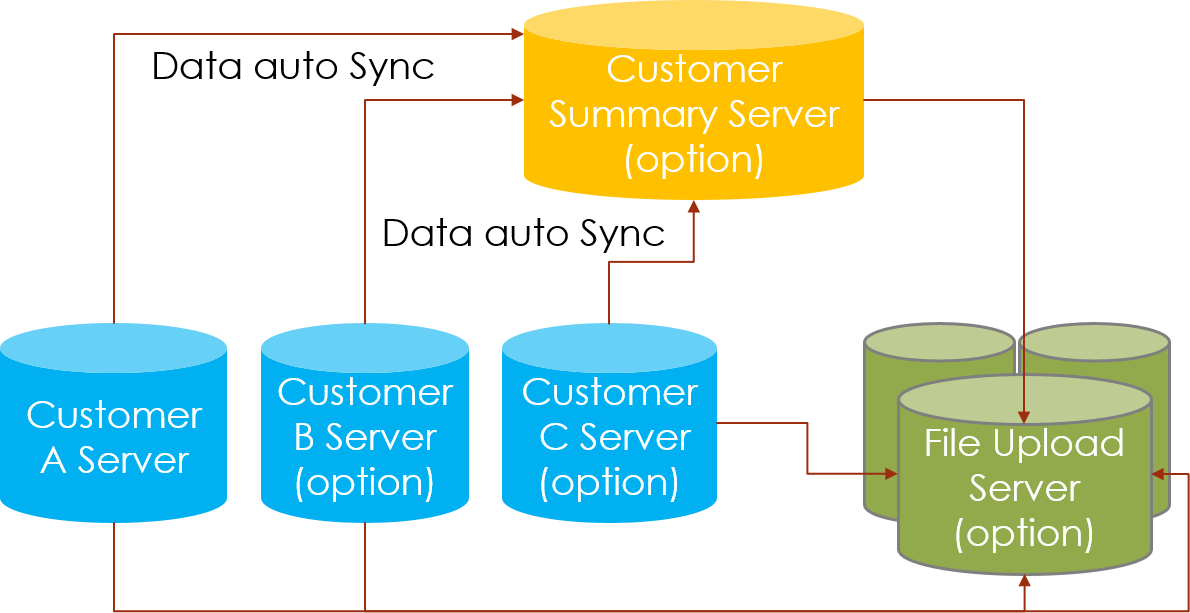 « Organization
Enterprise Distribute Solution »