About CubeDrive
About CubeDrive
---
Keywords: Build Online Applications with form, flow and online Excel
CubeDrive is a BPM platform which allows customers to create online application with form, apply their business logic with flow, analyze data and share results. It allows business to build their custom OA, CRM, BPM with form, flow and online Excel. It allows business users to model, design, deploy and analyze their business activities in a fast way. It helps company to be more productivity. It includes:
Drag and drop to create the application and collect the customized data
Apply your business decisions based on customized workflow
Share to the organization, track process, review, approve and data analysis
Access from the different devices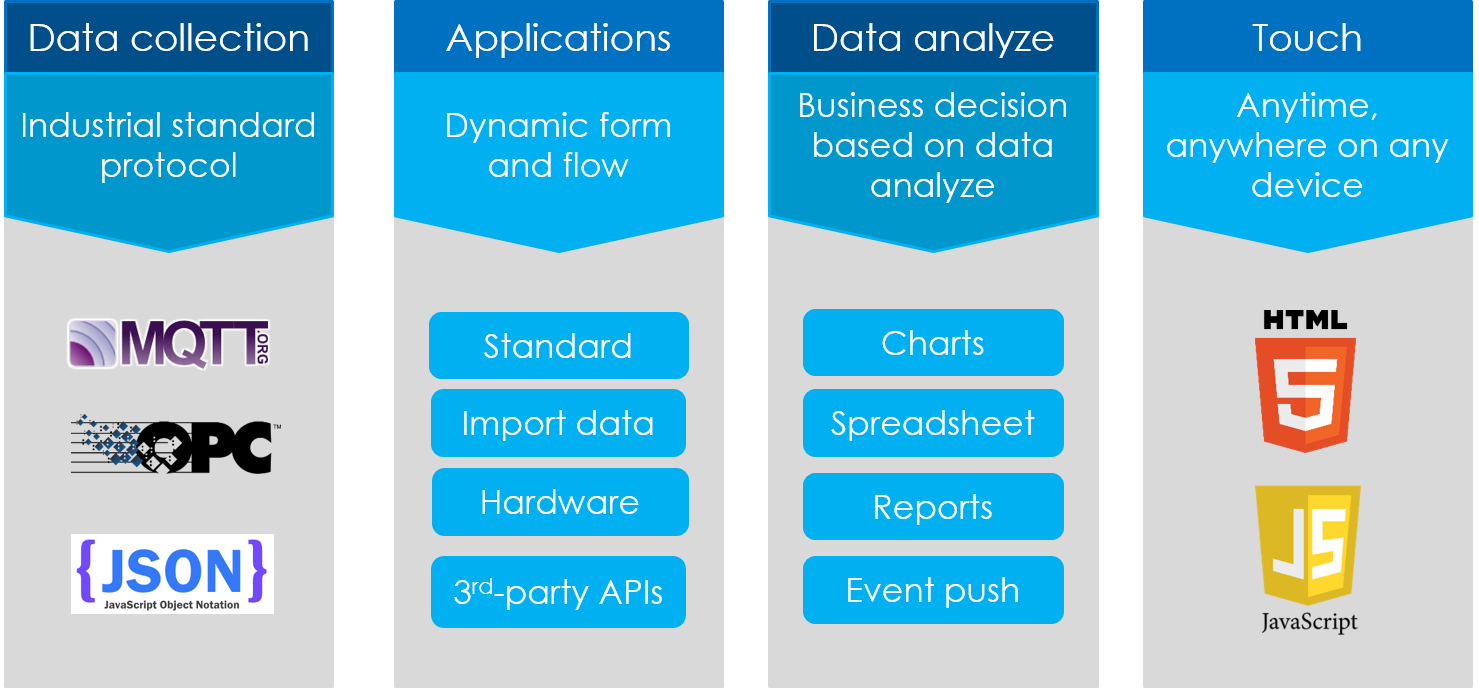 Create forms
---
CubeDrive allows customers to generate forms dynamically utilizing the drag and drop method, without coding.
Supports more than 20 data types which includes checkbox, dropdown list, attachment, approval, signature and even formula.
Link to other forms with form template / grid
Add customer specific conditions to the form
Apply customer defined data filters to the form
Analyze data with different kinds of charts
Apply business logic with workflow
---
CubeDrive workflow is used to automate the business process and add customer's data-driven decisions to the application.
Customer defines steps/rules that comprise a work process
Drag and drop to automate customer business processes
Manipulate data process based on the customized rules
Share access
---
CubeDrive application can be shared among organizations and users with the different access permission.
Try CubeDrive
---
To try the application, please visit: www.cubedrive.com
Quick Start Guide »