Kanban management -> Create Kanban
Create kanban
---
Keywords: Each kanban must contain a data source, and all kanban resources are associated with this data source.
Log in to the system, click the Kanban icon on the left to enter the Kanban management page, and click the [Add Root Kanban] button in the upper left corner to start creating a new Kanban.
Add Kanban
---
Before creating a kanban, users need to create a form which is used as a kanban data source. All resources need to be associated with this data source.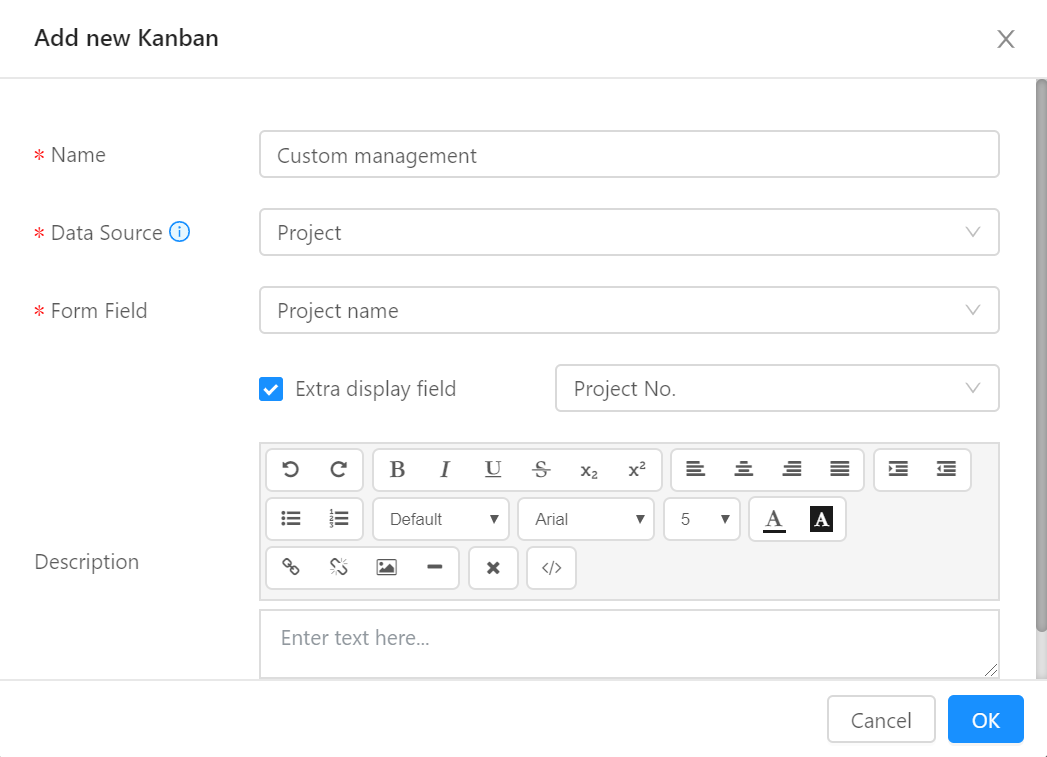 Tip: Datasource is the original kanban data which is connected to the other resources.
Kanban information
---
Each kanban consists of 5 parts:
Basic information: edit, share, delete and setting
Business flow: user drag and drop to create kanban logic
Task: all tasks related to kanban
Resources: different resources related to this kanban
Tip: Kanban can be shared to others by clicking share button.
« Kanban management
Business flow »