Kanban management -> Kanban example
Examples
---
Here are some Kanban examples
Project management Kanban
---
Users can drag and drop different applications such as contract management, procurement management, cost management, file management, project plan and tasks together to quickly set up their own project management systems.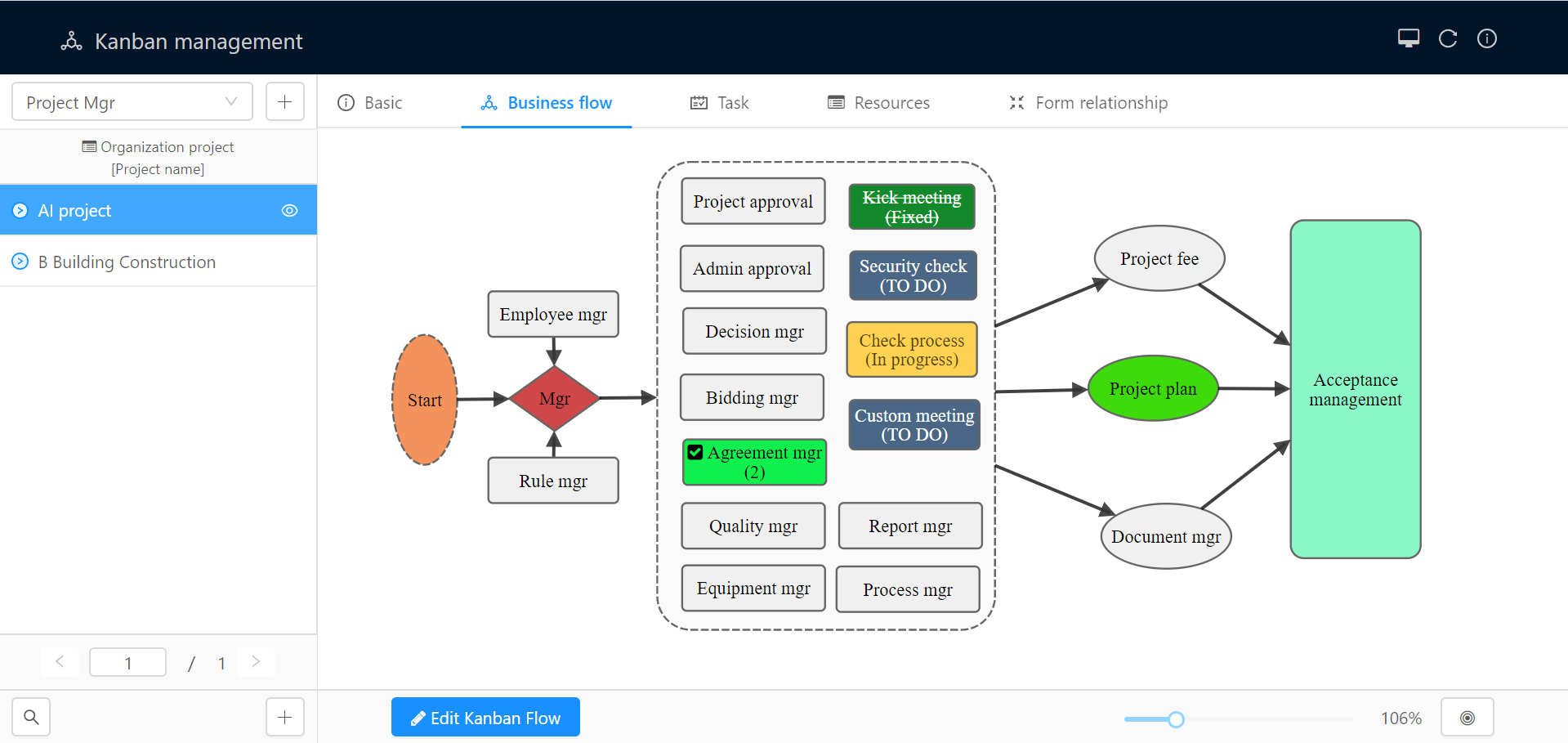 Compliance and Enforcement (C&E) Activities
---
Use this tool to implement compliance and enforcement activities related to tobacco control. Users can link activities with establishments, products and other activities. Keep the programs, associated tasks, issues, and parties organized in one place, leaving more time to devote to the organization's mission.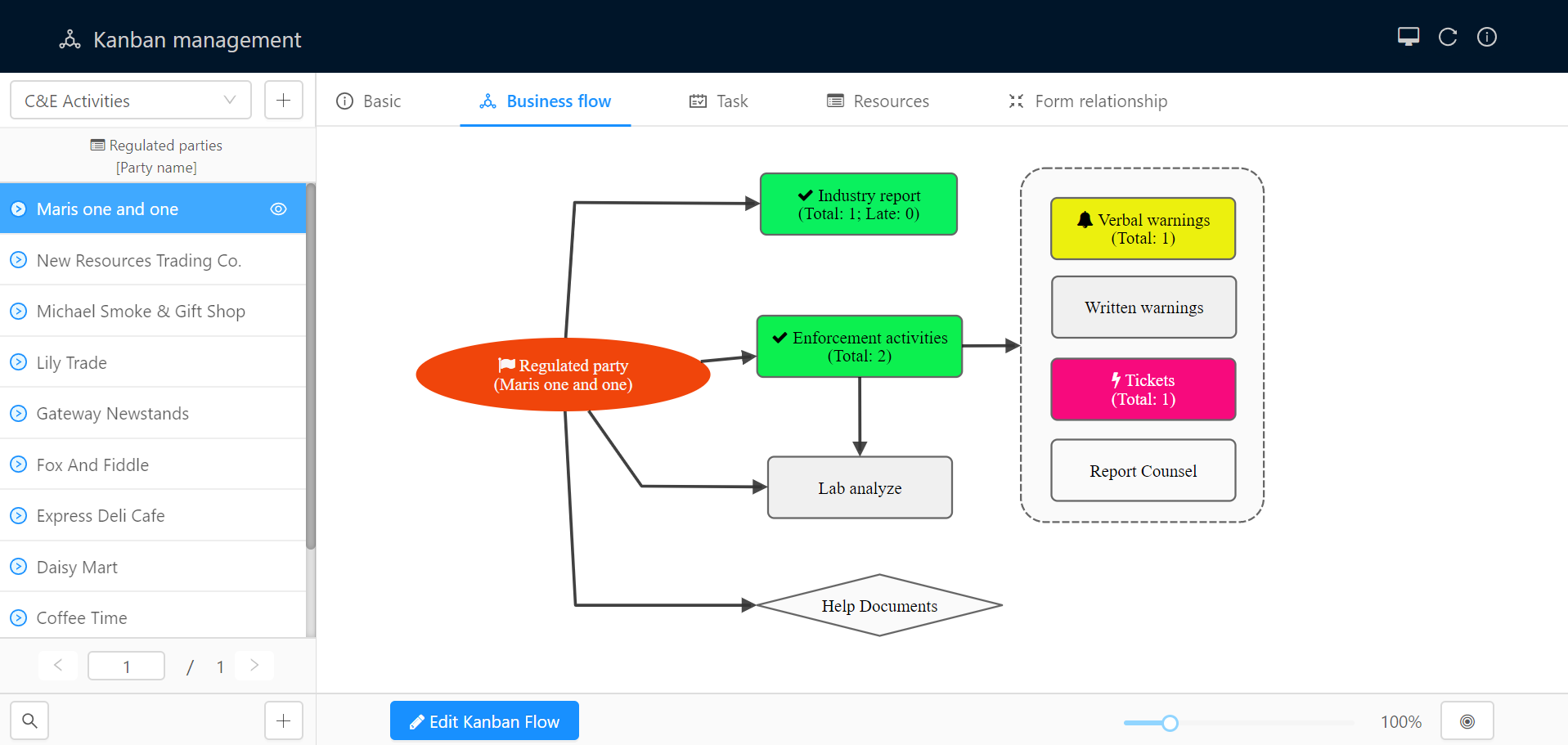 « Kanban management
Task management »