Kanban management
Kanban management
---
CubeDrive helps businesses to put all related resources together in one place. Customers can link applications, add tasks, prepare plans, set background color, and even add formula to show dynamic information in the custom kanban. Business users can configure their project data in a perfect view with drag and drop method.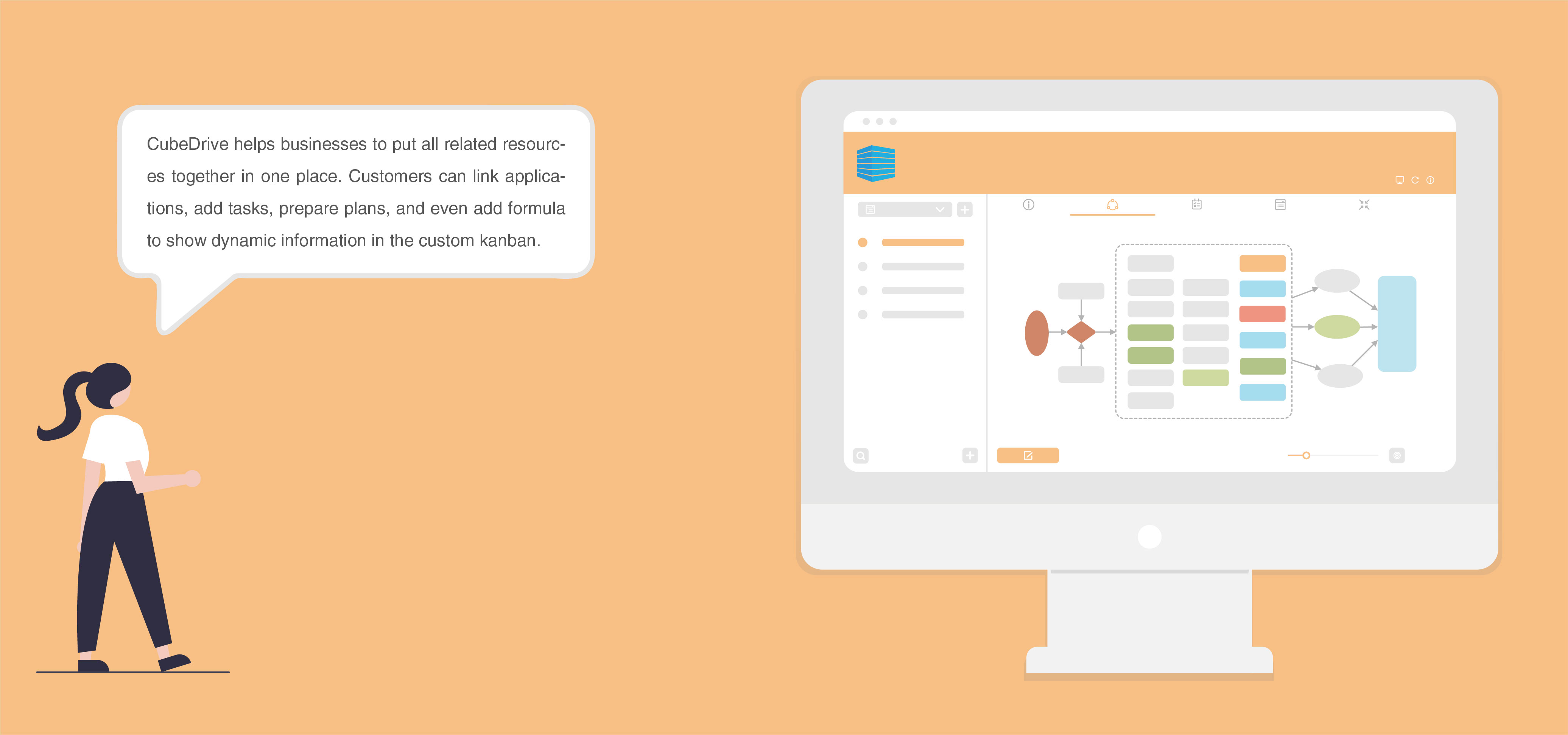 Here comes on the the running example about Kanban management.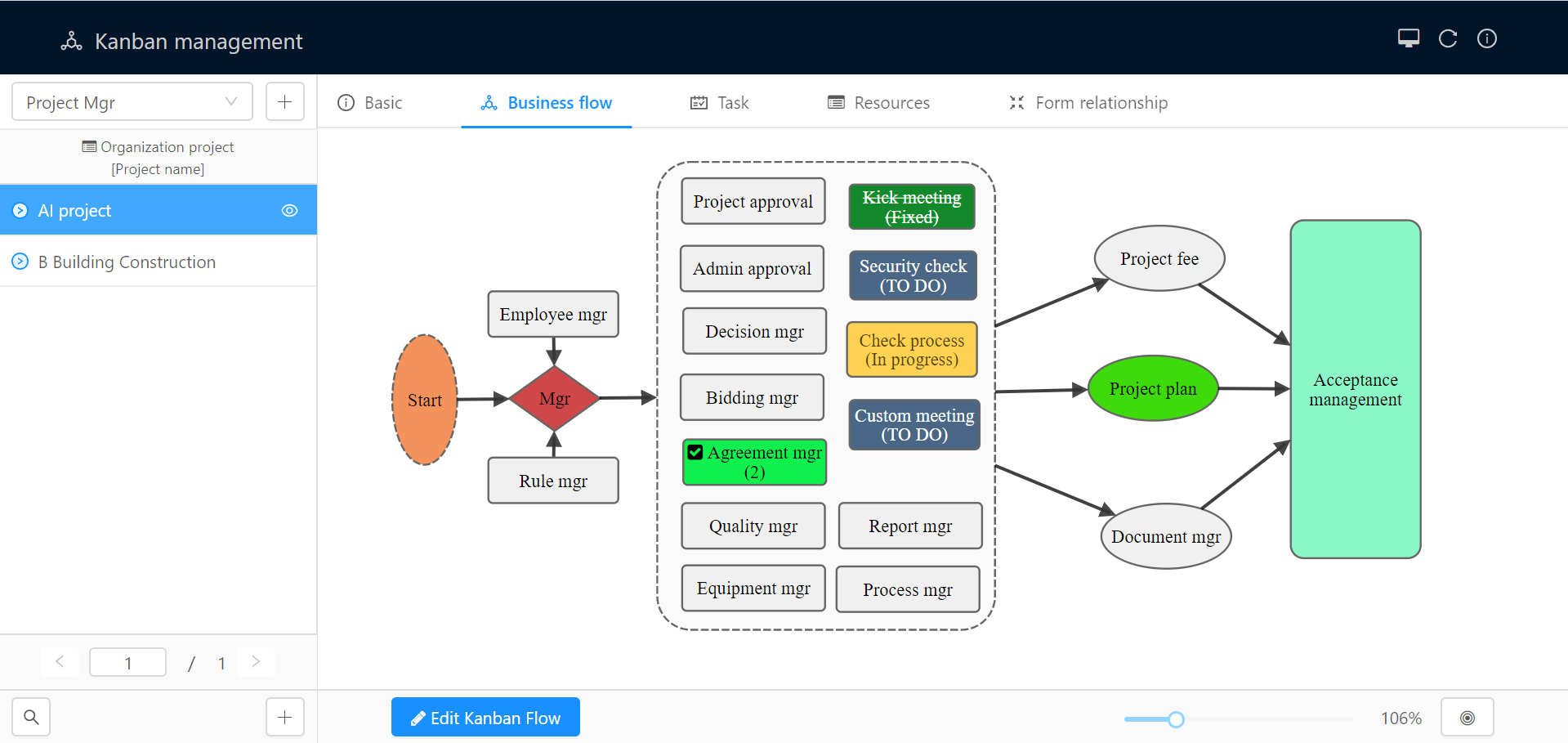 Tip: User can drag and drop to add resources to the kanban as needed.
« Application Flow
Create Kanban »