Organization -> Resources
Resources
---
The resources tab is a place which allows users to share resources and set permissions.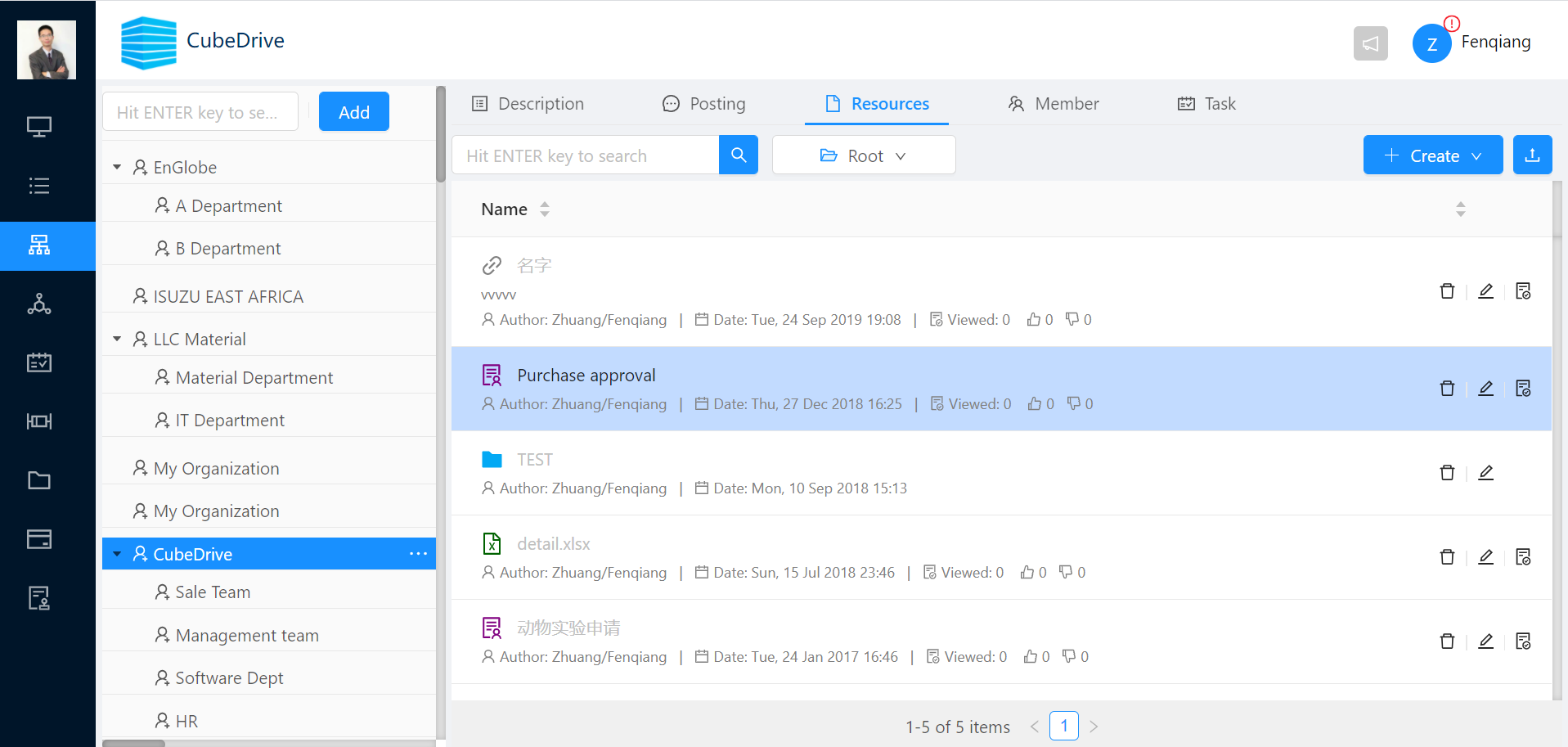 Click [+Create] button, users will be able to add resources to the organization. Listed here are some of the resource:
Application
Online Editor
Online Sheet
Project plan
Link
Upload attachment
Tip: User can add like, dislike and viewed information for the shared resources.
« Member
eSign »