Application -> Form Builder
Form Builder
---
Keywords: Drag and drop to create form
Cubedrive form builder helps you create forms easily with a simple and intuitive interface. It is easy to get your forms up and running in no time; no programming is required.
You can create the application Workflow and apply your logic after Form is created.
There have several options to create the form:
Create from scratch
Create from the uploaded PDF file
Create from Json data
Create from scratch
---
To create a new form application, click the + New application button after you login system.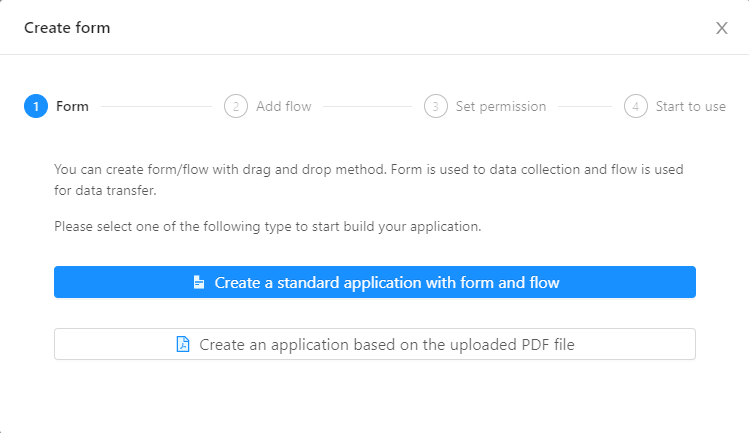 Form Fields
Cubedrive supports a list of field types. Drag the field, drop it into the center panel and configure it, a field is generated in the form. Currently the following field data types are supported.
Number
Text
Date
Phone
Email
URL
Checkbox
Radio button
Dropdown list
Attachments
Currency
Percent
Long text / HTML text
Signature
Approval component
Custom dropdown list
Grid/Inner table
Access other form API
Formula
Create from the uploaded PDF file
---
Click + New application button to create app, click PDF design mode button to upload pdf and drag field to pdf.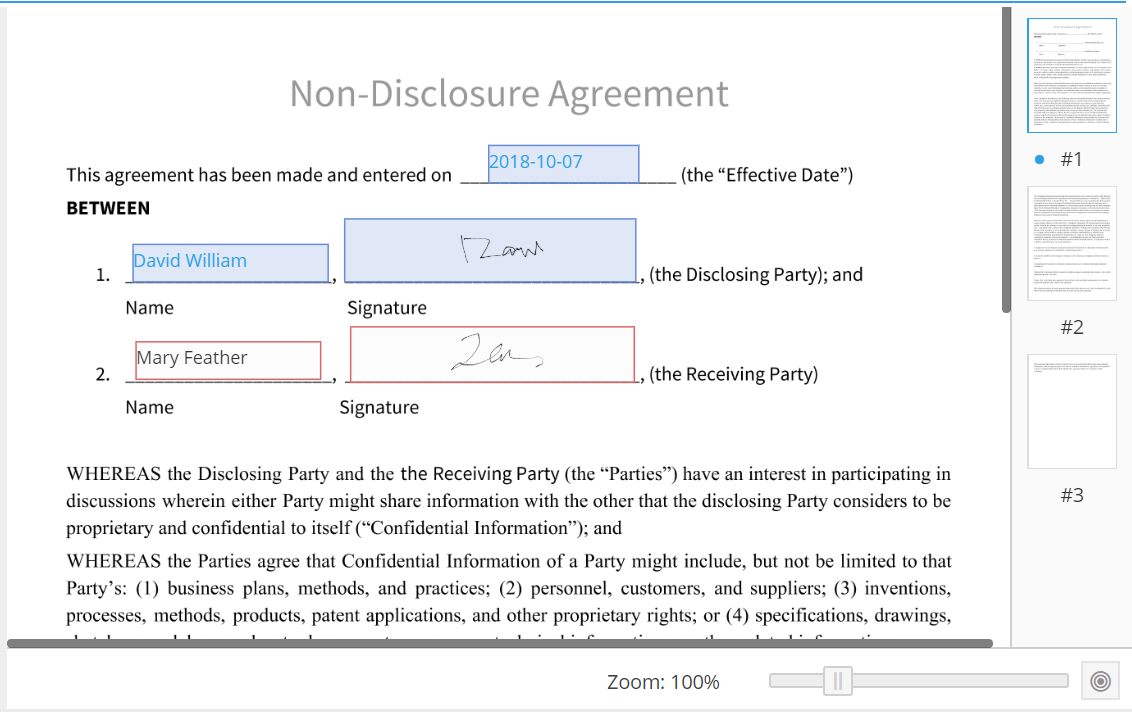 Create from Json data
---
Click "From Json" link in the New Form dropdown list, you can paste the copied form JSON data and generate a new form. This gives your a quick way to generate a form/flow from the existing form/flow. You can get a form JSON data from the Form Setting window.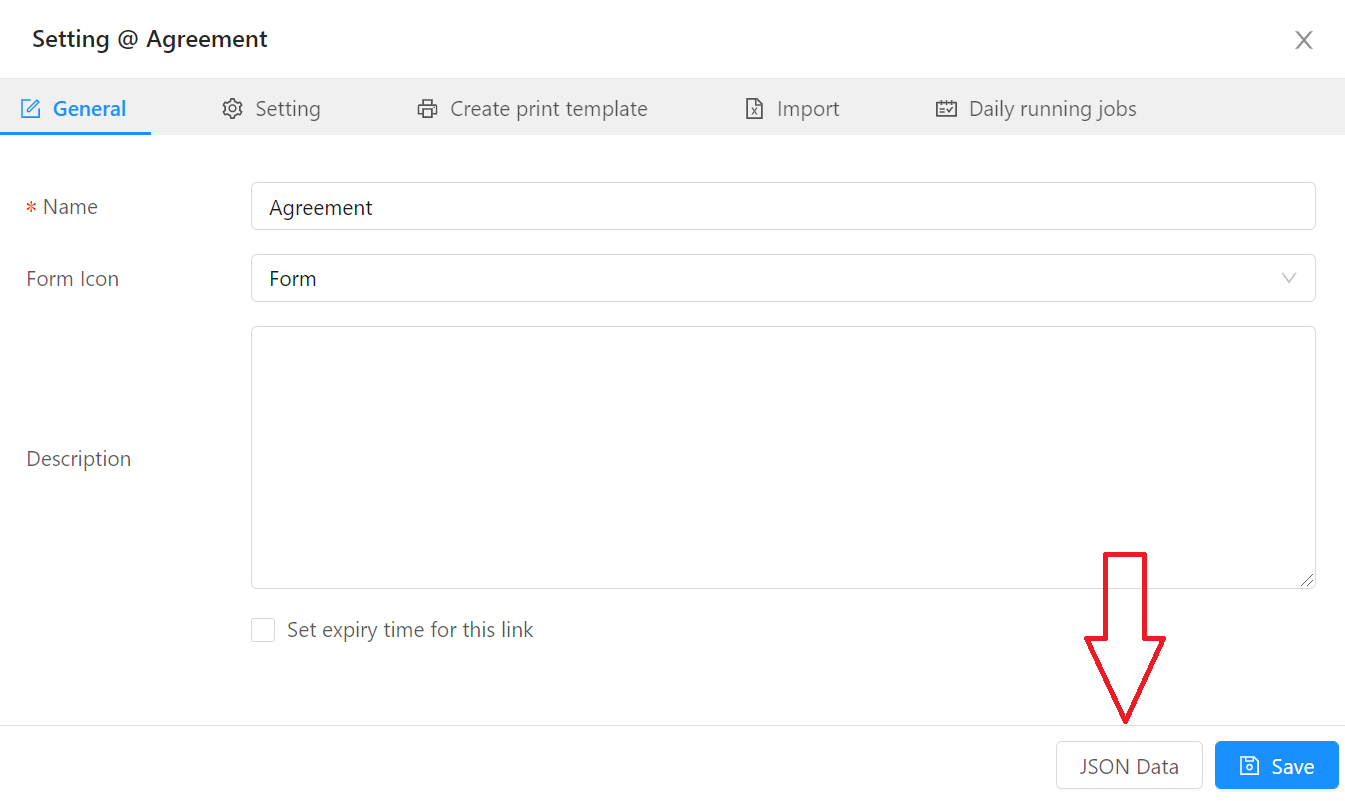 « Application management
Flow designer »