Quick start guide -> Hello world
Hello World
---
Keywords: Hello World APP with CubeDrive form and flow
In this section, we will lead you into the world of CubeDrive by taking you through the three basic steps required to get a simple application running.
Create Hello World form
---
To create Hello Wolrd application, click the + New Application button after you login system.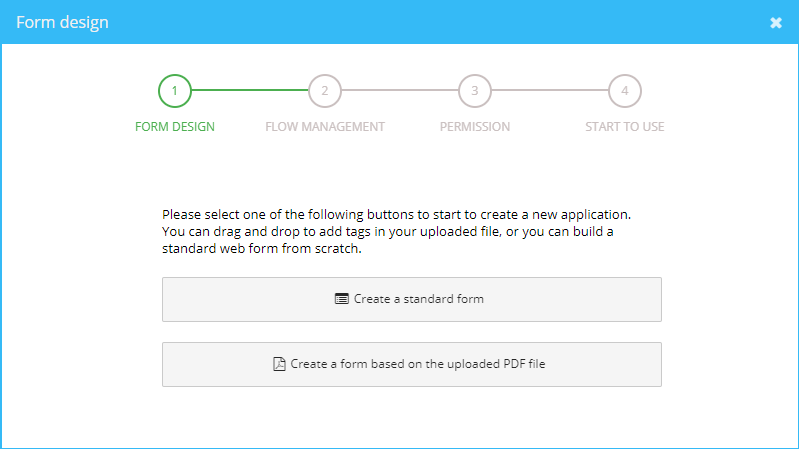 Click "Create a standard form" button, you can enter form name and start to build this form. You can drag the field from left panel and drop it into the center panel in the form builder.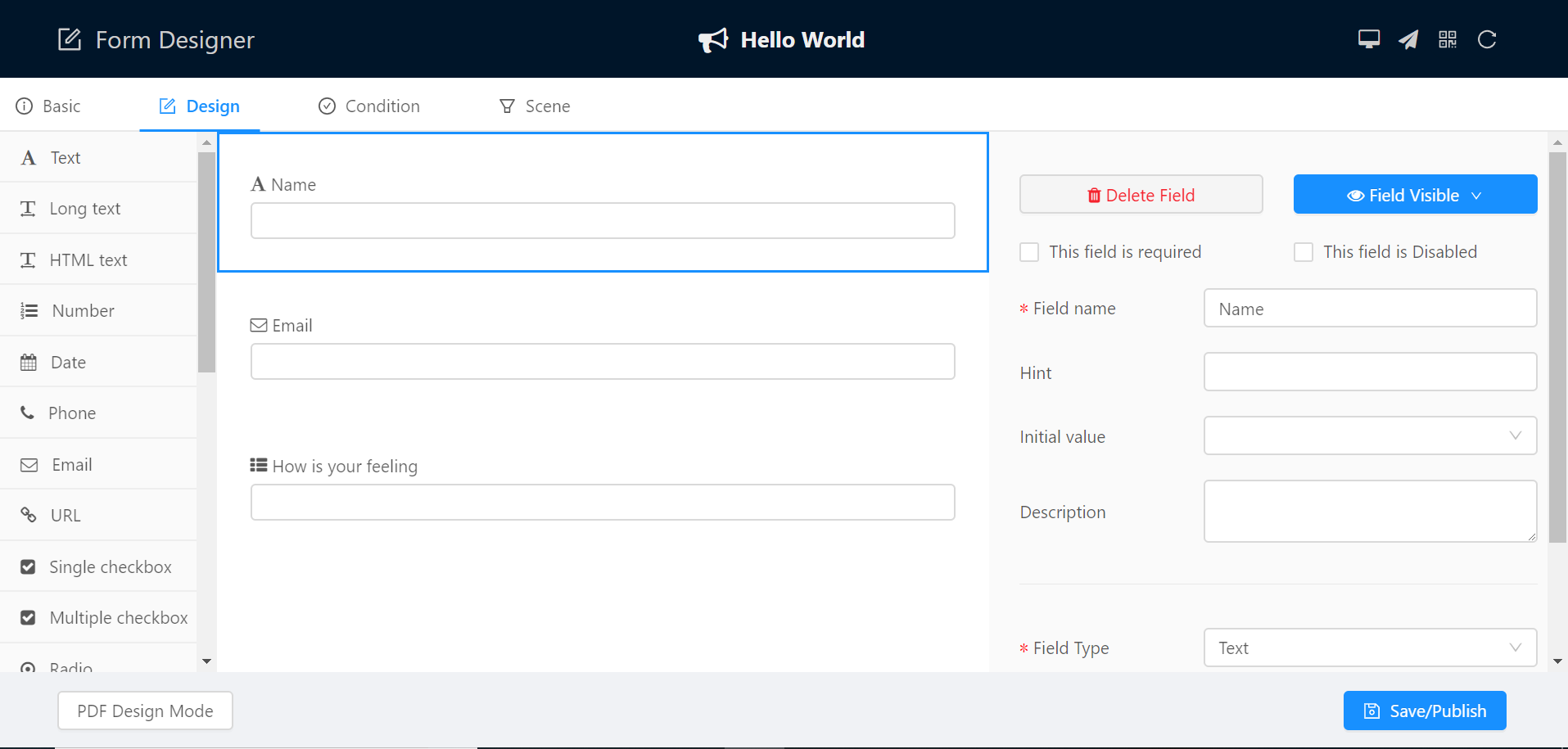 Click "Save & Publish" button, the form is ready to use.
Create Hello World flow
---
Following the steps, you will be able to create flow now.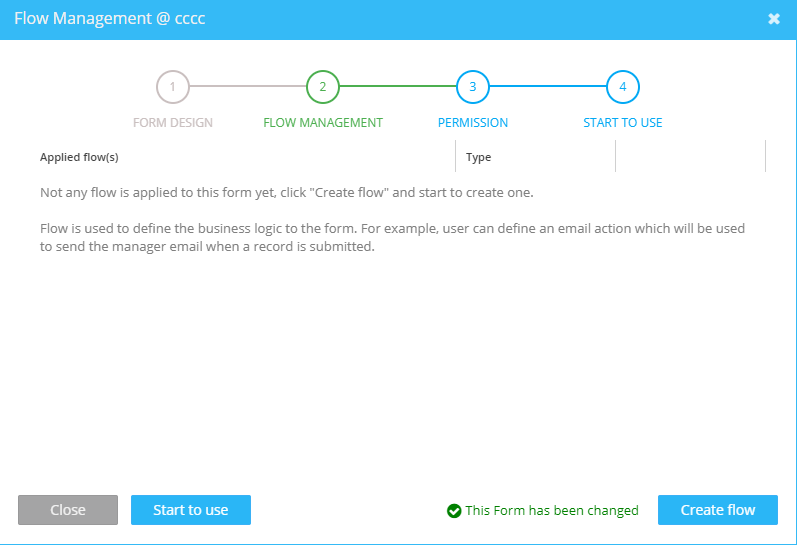 You can also click the flow icon in the form title bar to build the flow. Drag and drop the notation from the left panel, config the email notification and enter the information, the flow is attached to this form now.

Share form to the organization
---
You can follow the steps to share form to the organization. You can also click share icon in the form title bar and share the form.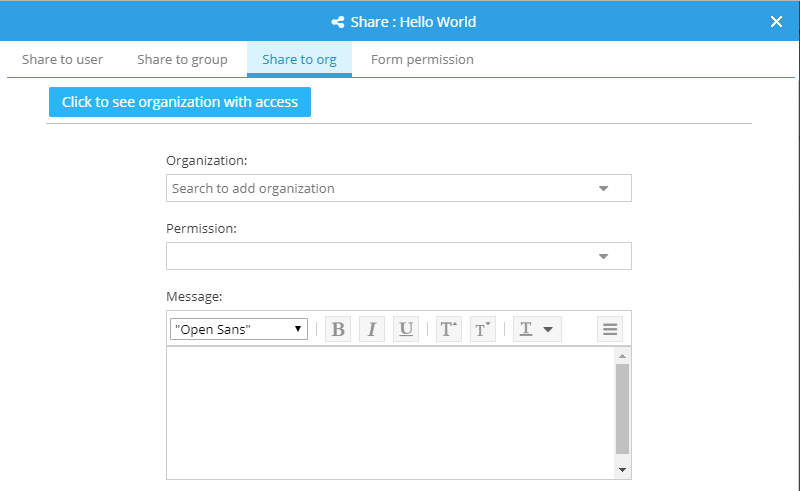 Start to use
---
Hello World application is ready to use now. Once end user submits a record, an email will be sent out which was defined in the flow.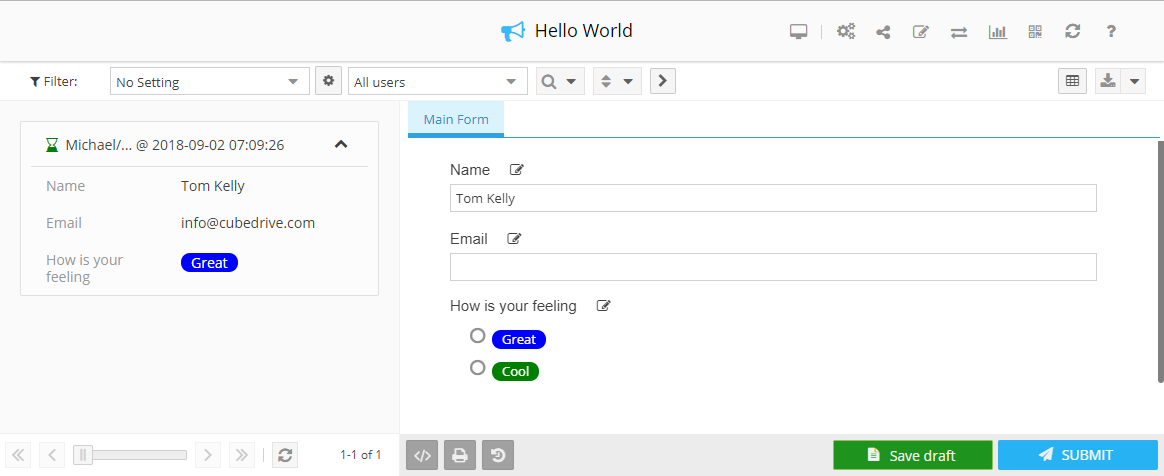 The following figure lists the example email.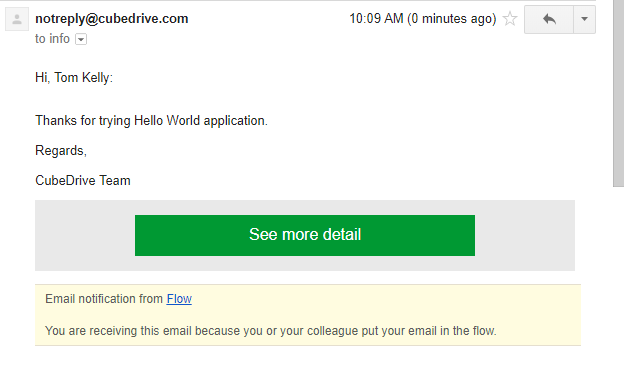 Hello World demo
---
Click link Hello World to start using this application.
« Quick start
Form Builder »