Online sheet -> Pivot table
Pivot table
---
Pivot tables help you summarize data, find patterns, and reorganize information. You can add pivot tables manually. After you create a pivot table, you can add and move data, add a filter, drill down to see details about a calculation, group data, and more.
Create/edit a pivot table manually
---
Open your sheet file and click Insert -> Pivot table.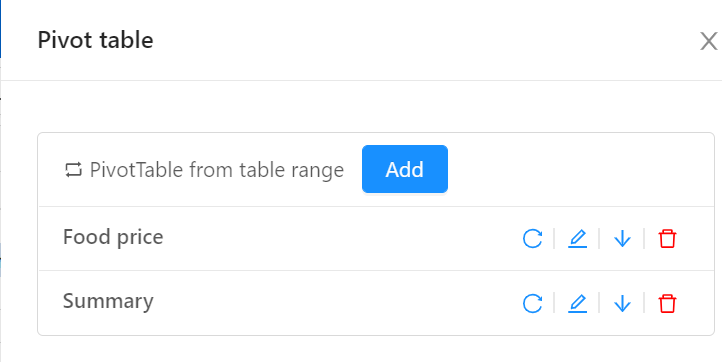 Configure the pivot table
---
Enter the data which will be used for data analyze.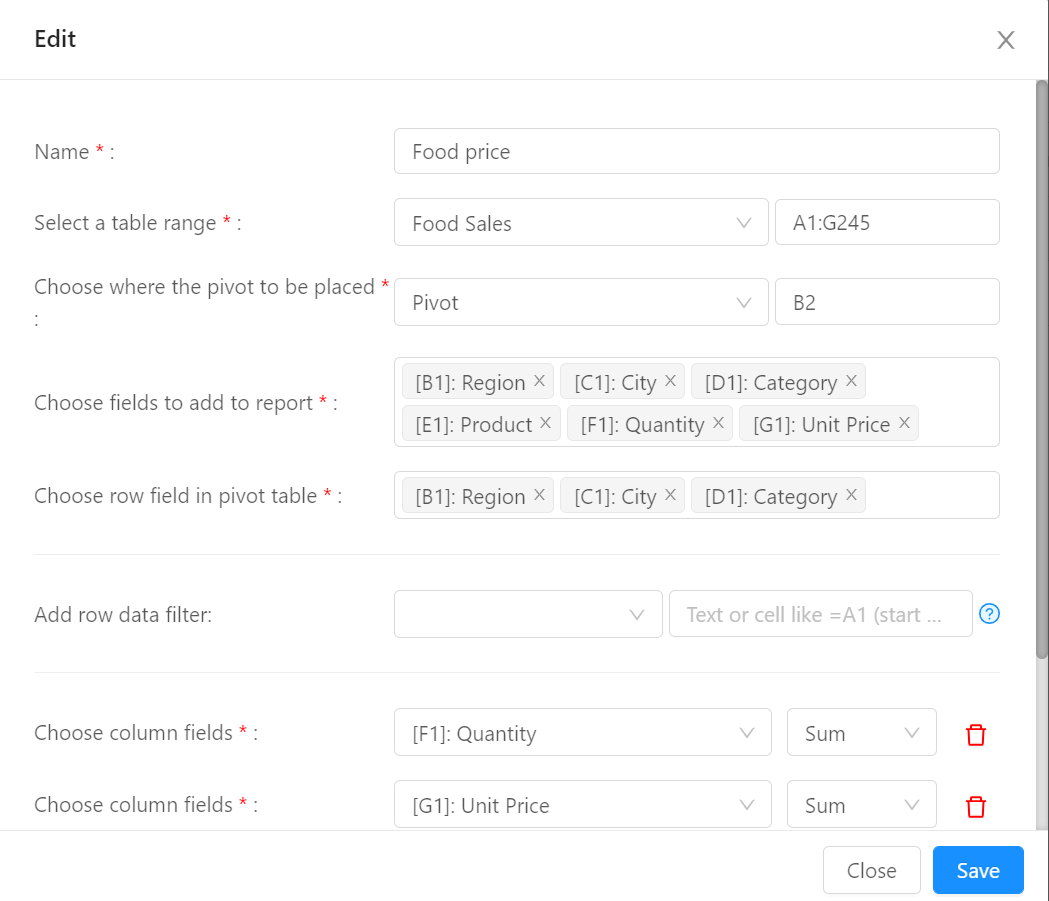 Check result
---
Once the pivot table is ready, user can check the result.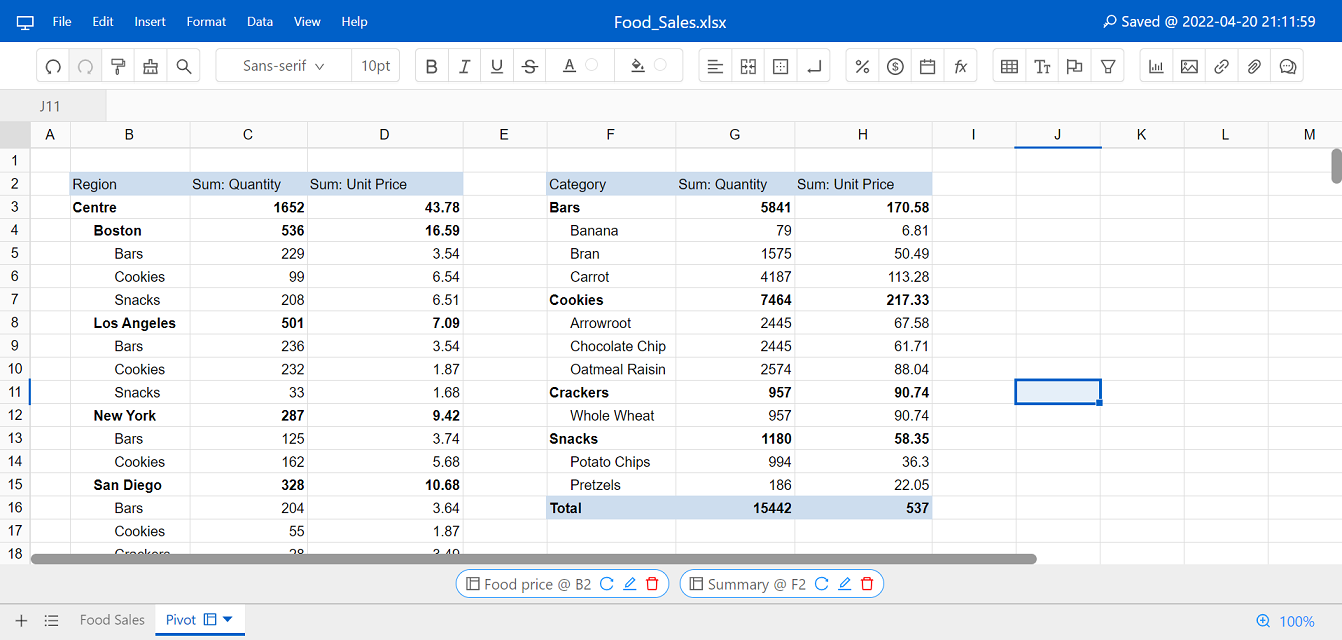 User need click "Refresh" icon to refresh the pivot table once the source data is changed.
« Format number
Table format »