Online sheet -> Table format
Table format
---
Format data as table in the spreadsheet makes it easier for user to decorate the data with different colorful table view. EnterpriseSheet provides a list of predefined table styles (or quick styles) that you can use to quickly format a table.
From title bar, you can select menu Edit -> Table style... button to process. You can also click table icon from side bar to implement it.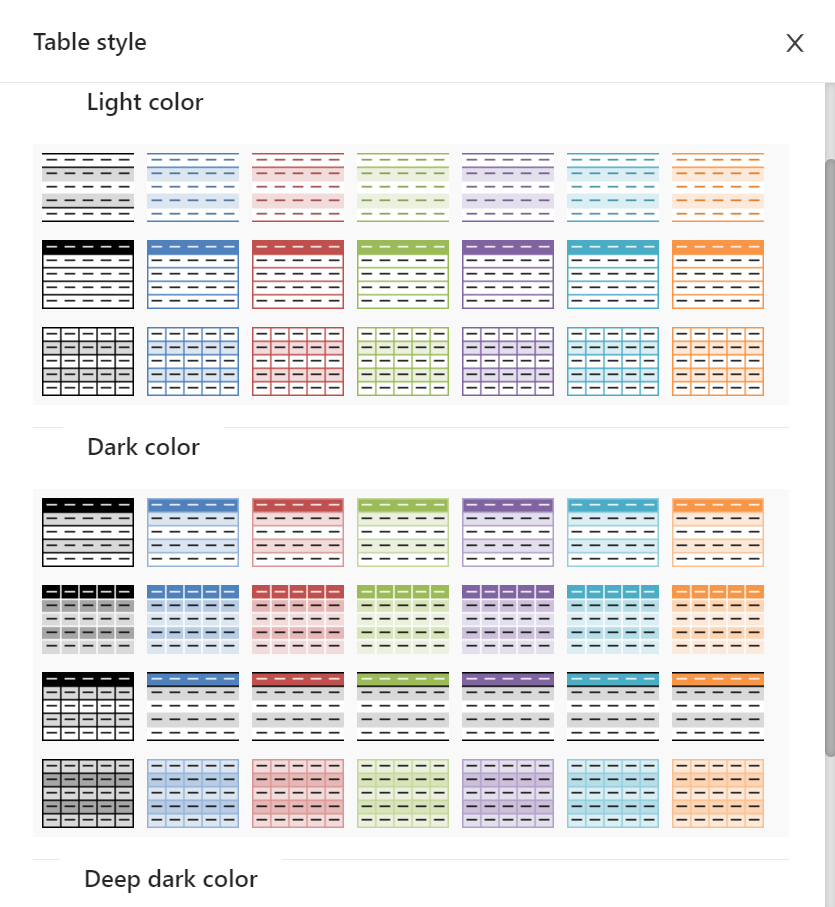 CubeDrive have 3 categories of table template color:
light color
dark color
deep dark color
Select a range of cells and click one of table template to apply your data format. You can also clear it by click Clear Table Template button.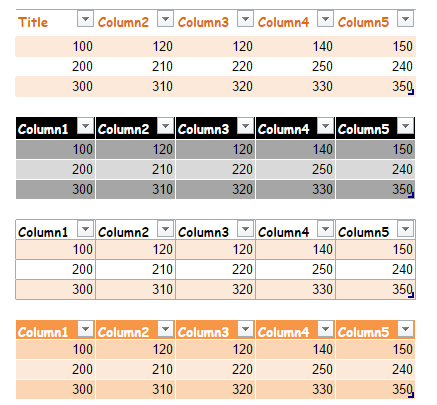 « Pivot table
Data validation »