CubeDrive Enterprise Solution -> Distributed Solution
Enterprise Distributed Solution
---
Keywords: run multiple instances in your server
For big organizations, CubeDrive can be run in the distributed environment. This means your organization can have multiple instances running, with additional summary instance.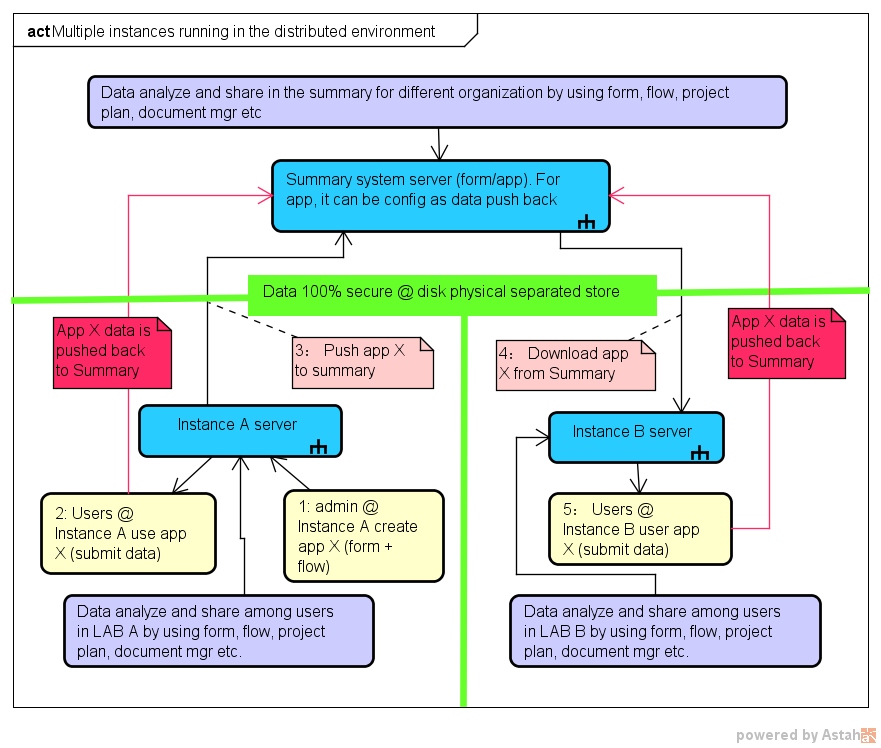 Benefits with the distributed environment
---
The following lists the benefits to run multiple instances in the distributed environment.
All data in the different server/instance are physically separated. Not security issue.
Form data can be configured and pushed to summary system if needed.
Super administrator can easily manage the summary data.
All Users access the system with the same login page.
Better performance due to the limited number users in one server/instance.
« SaaS/Enterprise Solution
System requirements »