Task management
Task management
---
Tasks provide managers a tool to quickly track employees' daily work progress.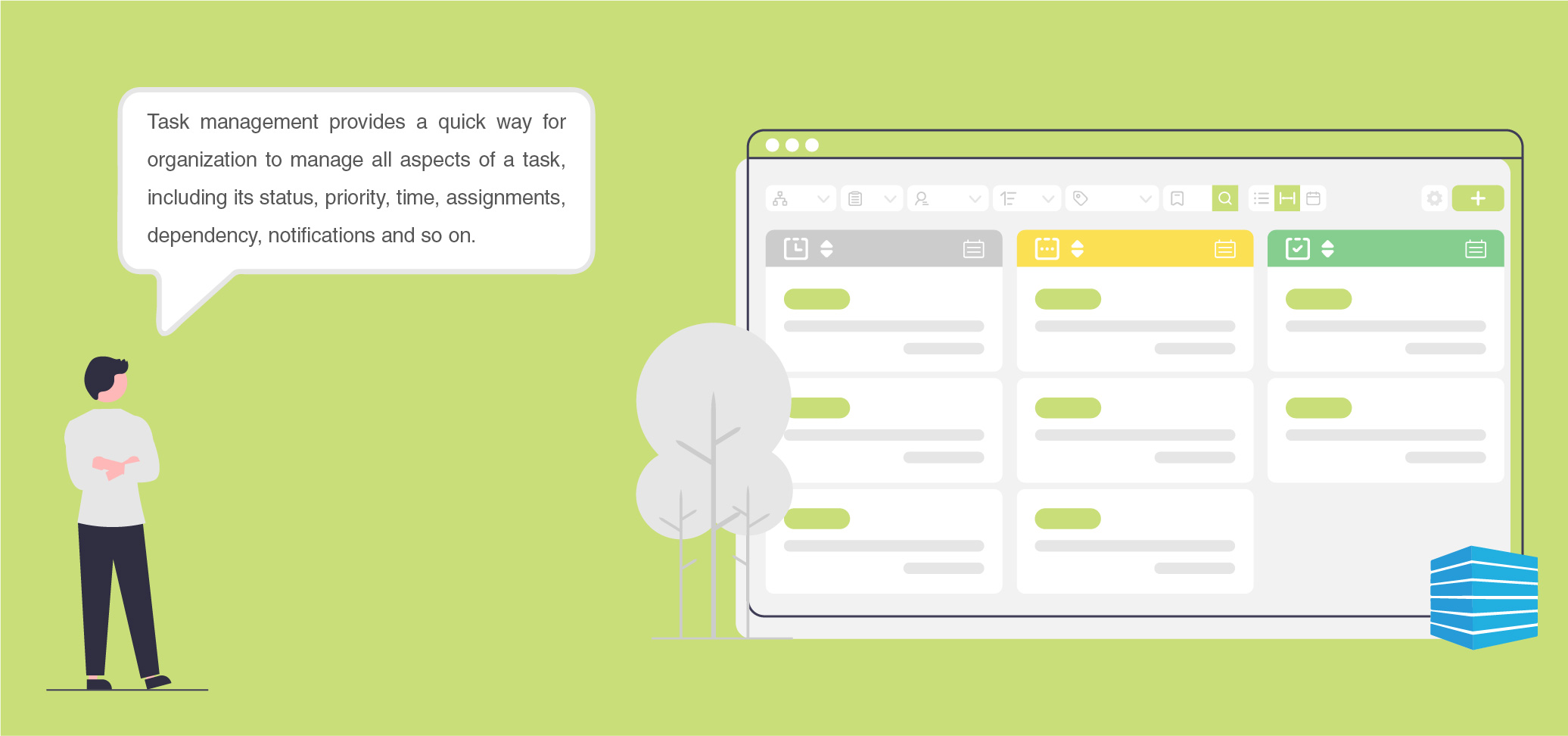 Task management provides a quick way for organization to manage all aspects of a task, including its status, priority, time, assignments, dependency, notifications and so on.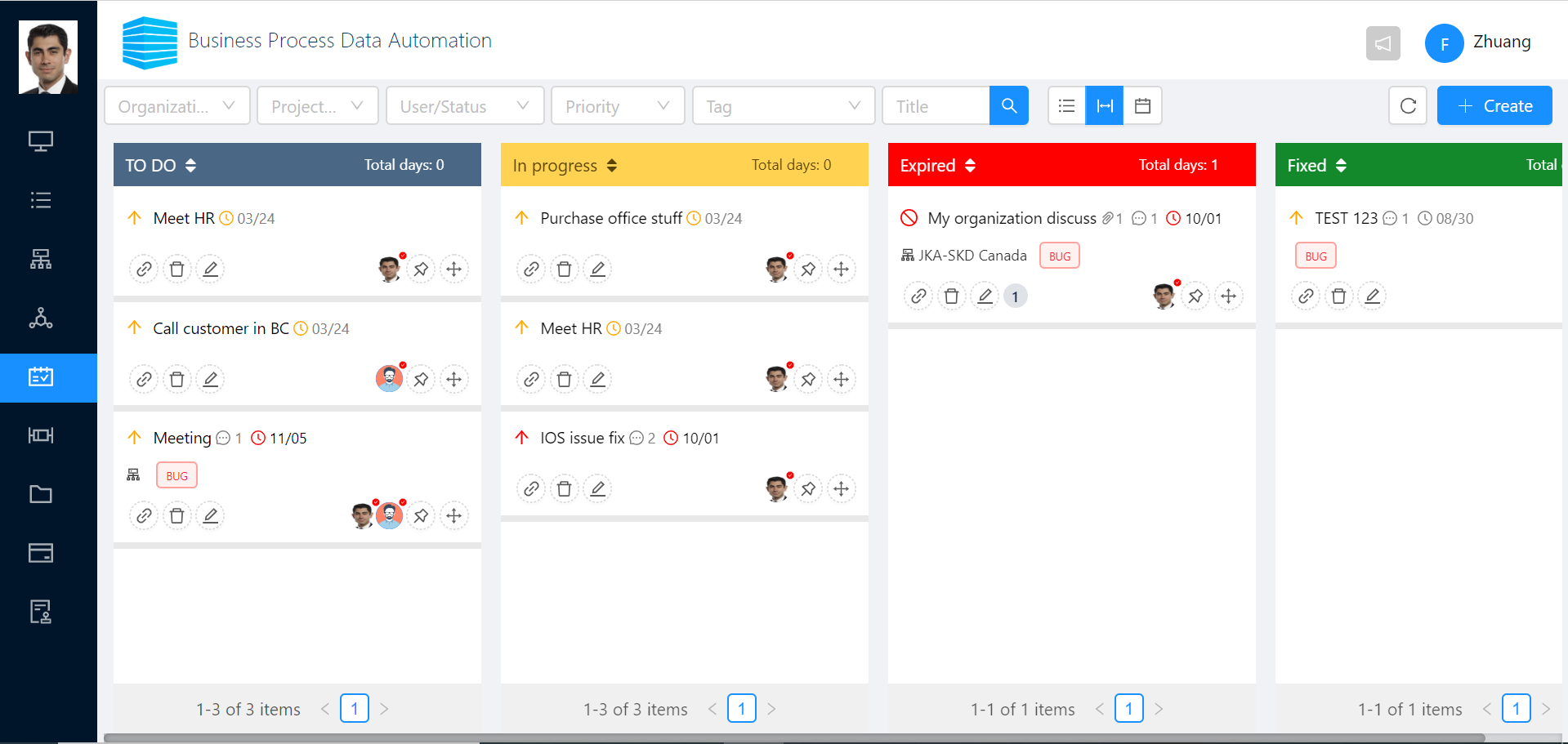 Create task
---
Click the button [+ Create], user can start to create task. User can select the related information to create a task, such as: reminder date, assigned user, status, priority etc. When creating a task, an email will be sent to the the assigned users. Users can also add [@ John Don] to the description, John Don will receive an email notification.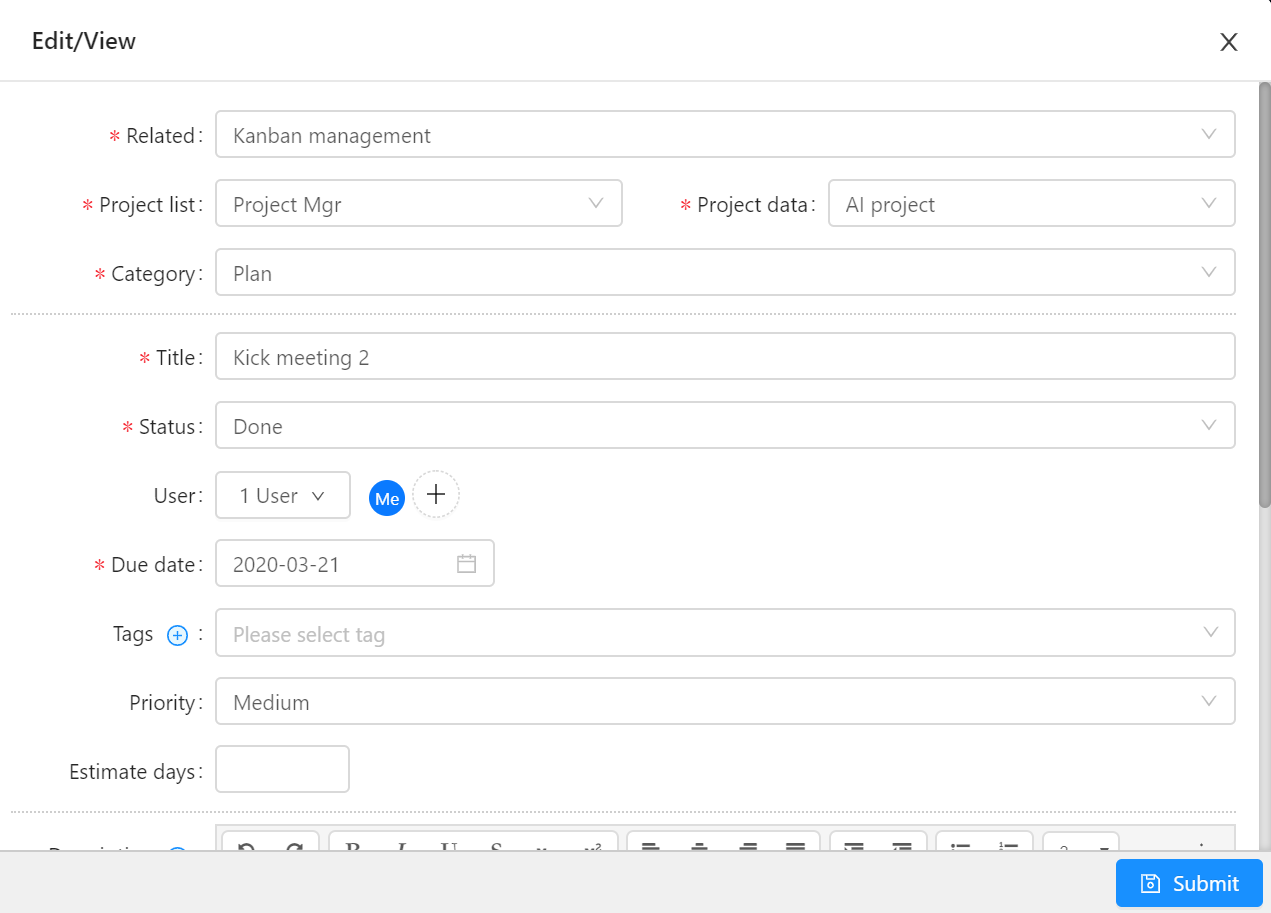 Task views
---
Task supports 3 types of views:
List view
Column view
Calendar view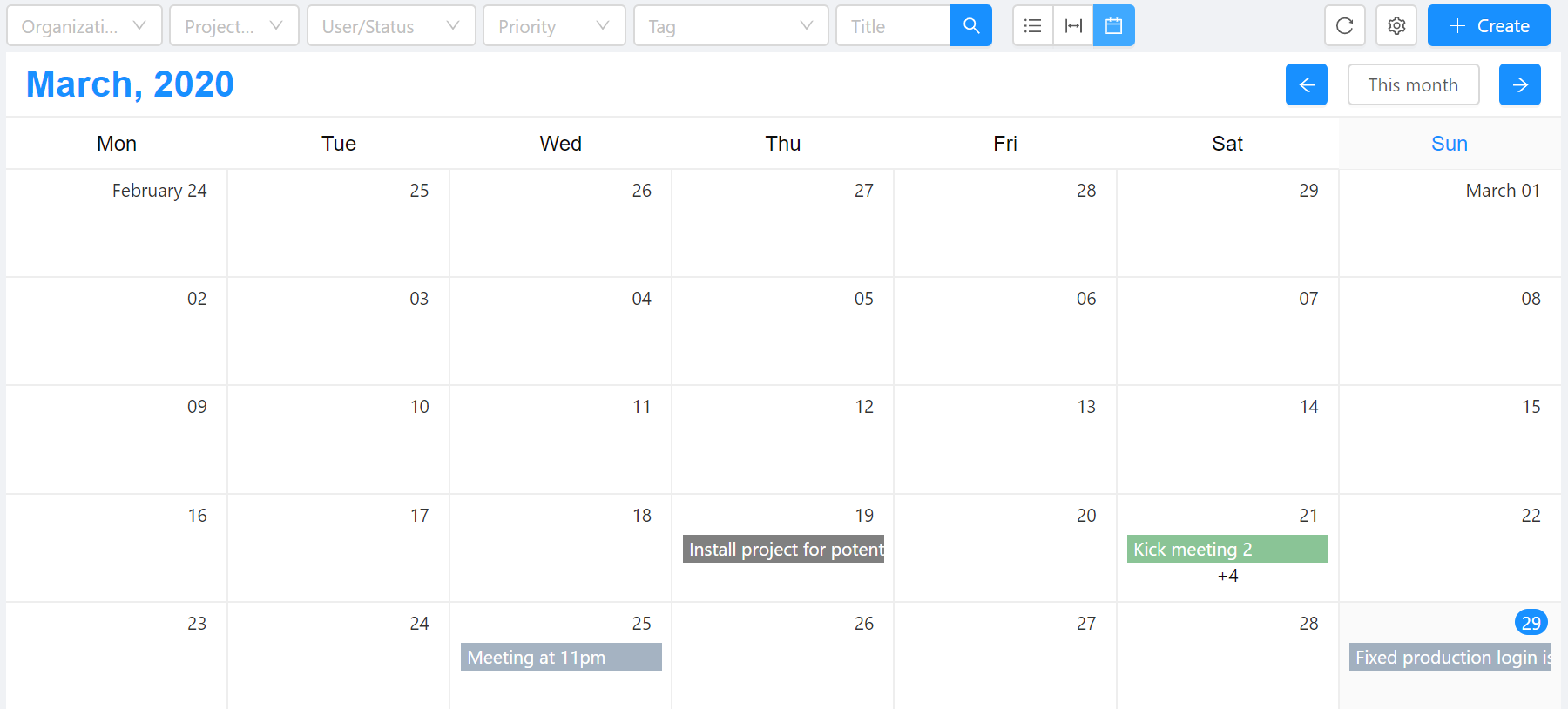 Tip: The default task view is column view. In column view, user can drag and drop to change task status.
Related
---
Task can be associated with organization, project, and project plans. Tasks can also be associated with other tasks. When creating a task, you can choose an organization or a project. In Project Plan, users can also be associated with tasks when you create the plan.
Tip: User can only selected the existing organization to create task.
Setting
---
Users can configure task tags and permissions.
Tag: System administrator can click the configure button on the toolbar to add the task's tags.
Permission: Organization manager can set the task permission (read/write).
Task includes the following status
To do
In progress
Expired
Fixed
And task includes the following priority
Block
Highest
High
Medium
Low
Lowest
Task comments
---
Users can add comments to tasks. If the user wants this comment to be emailed to the relevant person, enter @ in the comment box and select the relevant person from the drop-down box. These two groups can also @
Primary users
Attention users
« Plan Management
APIs »