Your Secure, Affordable Cloud
It is your organization cloud. You control your security data. All applications are running on your server. YOUR business gets YOUR cloud at YOUR price.
Integrate Sheet and Editor
Integrate CubeDrive online spreadsheet and editor within your existing applications, quickly add and customize your business online office components.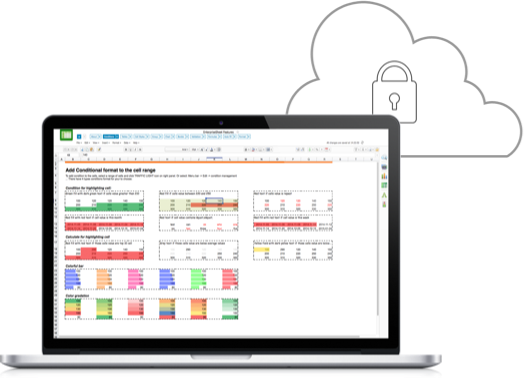 CubeDrive Framework
Build your application based on CubeDrve framework. We will deliver framework source code to your which allows your quickly and easily build your application.
This Is the Cloud Every Organization Needs
CubeDrive provides effortless collaboration within your organization
CubeDrive solutions includes online office (Sheet, Editor), online event (Calendar), social network, sharing and collaboration. Huge amounts of information are now available to employees in the office and on the road. CubeDrive brings increased productivity and puts the many other benefits of cloud computing within the reach of every business big and small. CubeDrive cloud also saves training costs because it's intuitive user interface makes it is easy for everyone to learn and use.
---
ISI Emerging Markets selects EnterpriseSheet Solution as their EMISPRO Analytical Workspace
FeyaSoft Inc., the leading provider of enterprise spreadsheet solutions, today announced that they have entered into an agreement with Internet Securities Inc. (trading as ISI Emerging Markets), and have successfully integrated EnterpriseSheet solution into ISI Emerging Markets EMISPRO Analytical Workspace. ..
Continue Reading →
---