Please click Give a try to preview this example (Not login needed).
Customer success and onboarding is essential to driving your business forward and ensuring retention. With this powerful implementation and onboarding tool, you can monitor the customer journeys and the overall health of your customer relationships. Account management can start with assigning the correct CSMs, tracking every meeting, entering resultant tasks that arise from them, and then tracking how your team is pacing on deliverables. Project management is made easy when you can visualize your schedule with calendar view, or gain an overview of the customer contacts with Kanban view.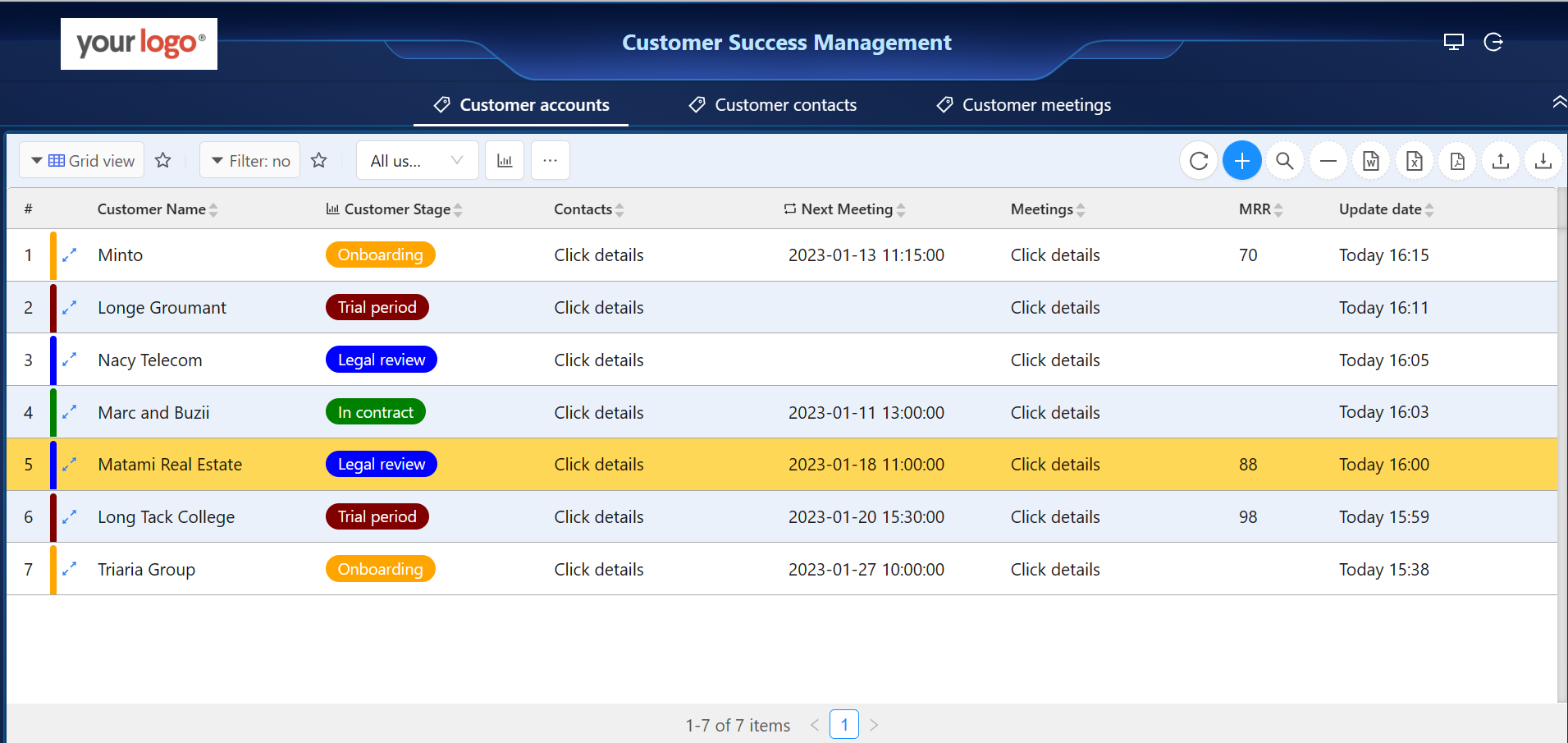 Create customer account
---
User can click Requirement Template to auto generated the application. User can also login into your CubeDrive account. Click "+ Create Form" button to start build a form with drag and drop method. Enter a list of fields in the form and click "Save & Publish", your form is generated online.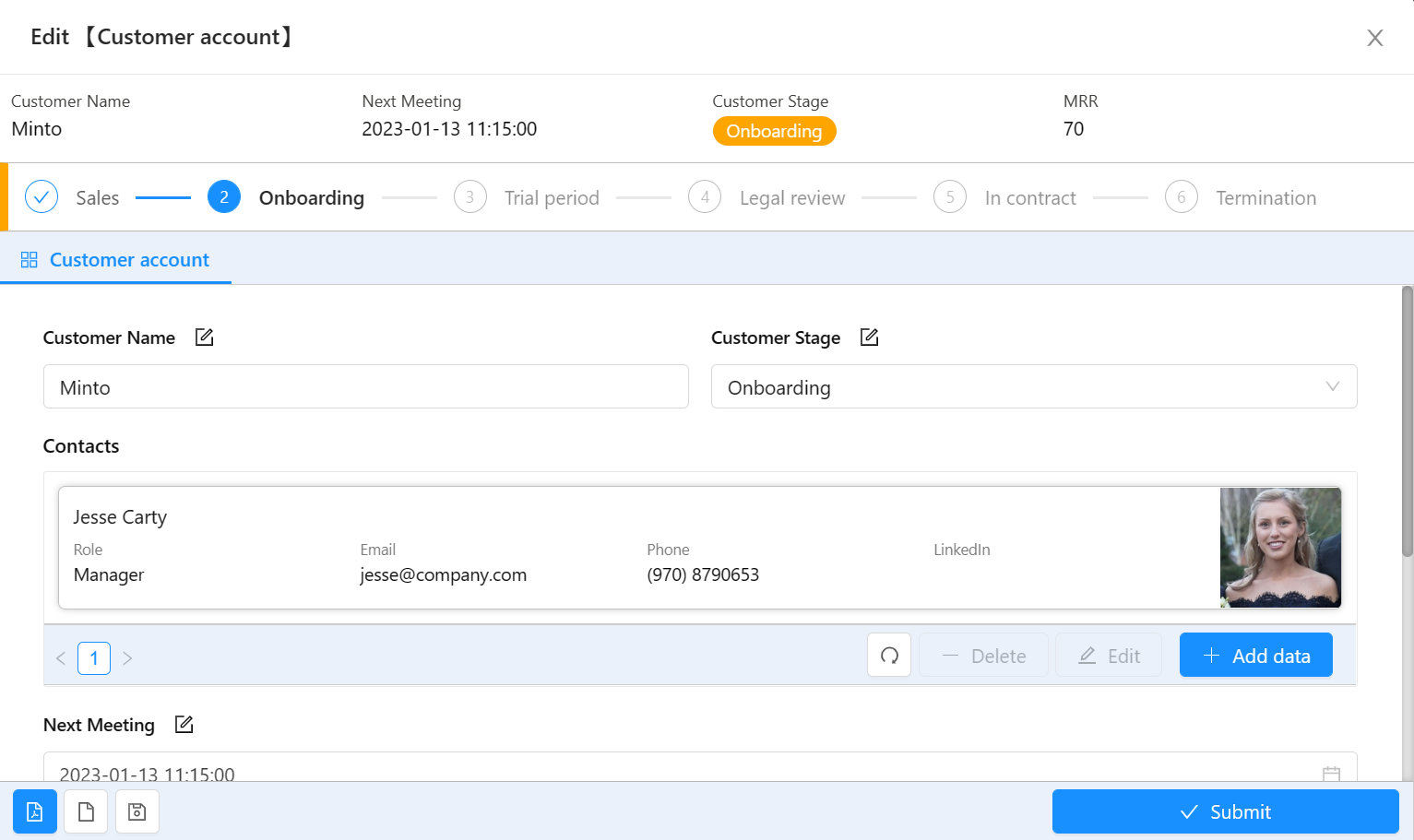 Customer contacts
---
Customer contacts are linked to the account. It is displayed in kanban view.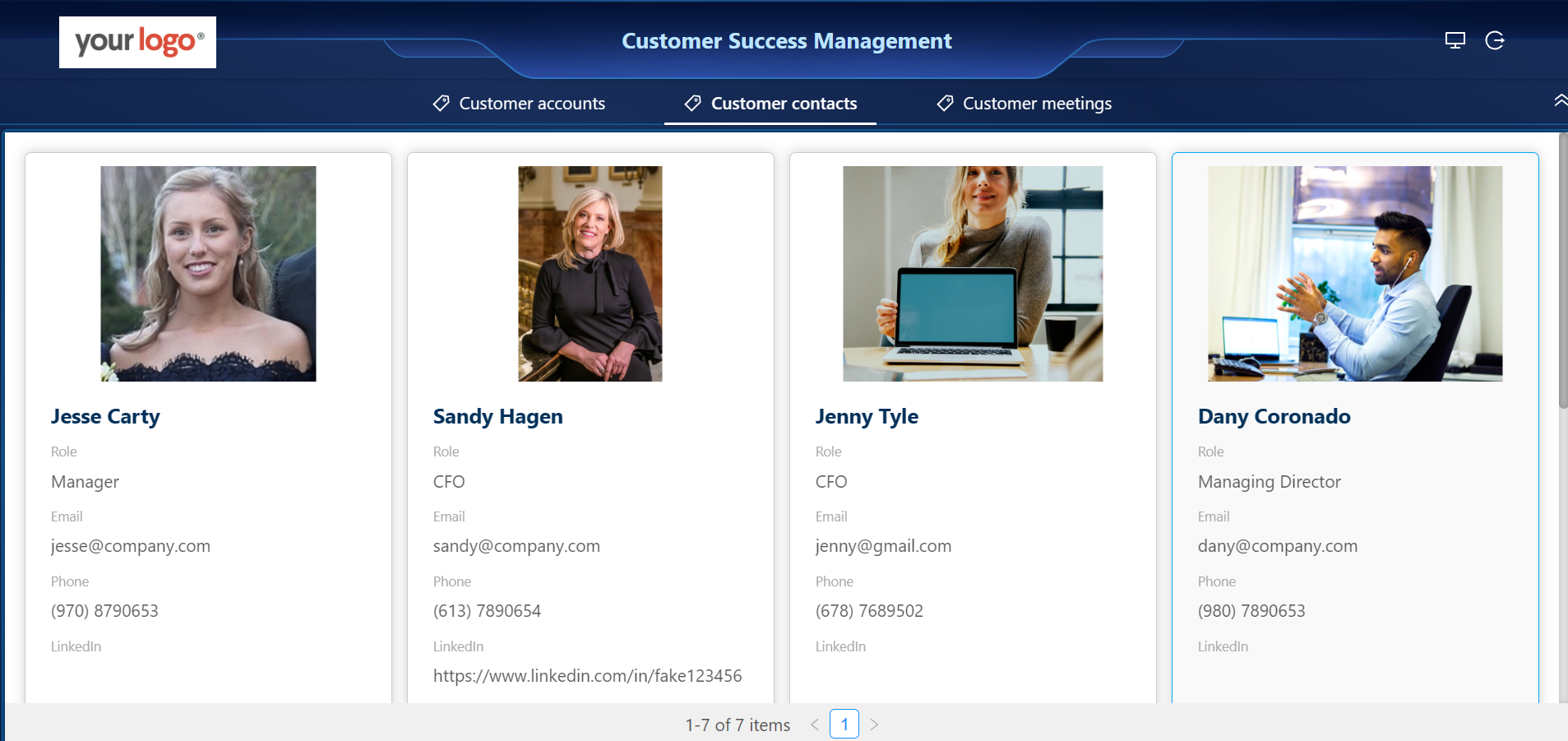 Customer meeting
---
Customer meetings are linked to the account. It is displayed in Calendar view.