Lots of companies today still rely on spreadsheets to collect their data. However, there have a list of business challenges for the spreadsheet-based data solution:
Manual process of Excel requires hundreds of hours to create individual reports for all of the clients in the same format.
Inability to maintain the correct version of the workbooks due to changes and sharing updated versions each time.
Can not have an online platform with fine-grain permission control for customer data access.
Can not distribution of the reports in a secure and effective way.
CubeDrive brings a solution for Excel users to convert their business logic into web applications without coding.
Web applications with user authentication provides the ability to create a user and organization hierarchy with access to fine grain control.
Easy interface to manage both applications and users to access data online.
End user can access their data anywhere, anytime on any device.
Add workflow to approve the results, track the process and data analysis.
Upload Excel file
---
After user logins into CubeDrive Account, they can Click "+ Create" -> "Convert Excel to form" button to start the process from file manager. Click the following link to Download Example Excel File ...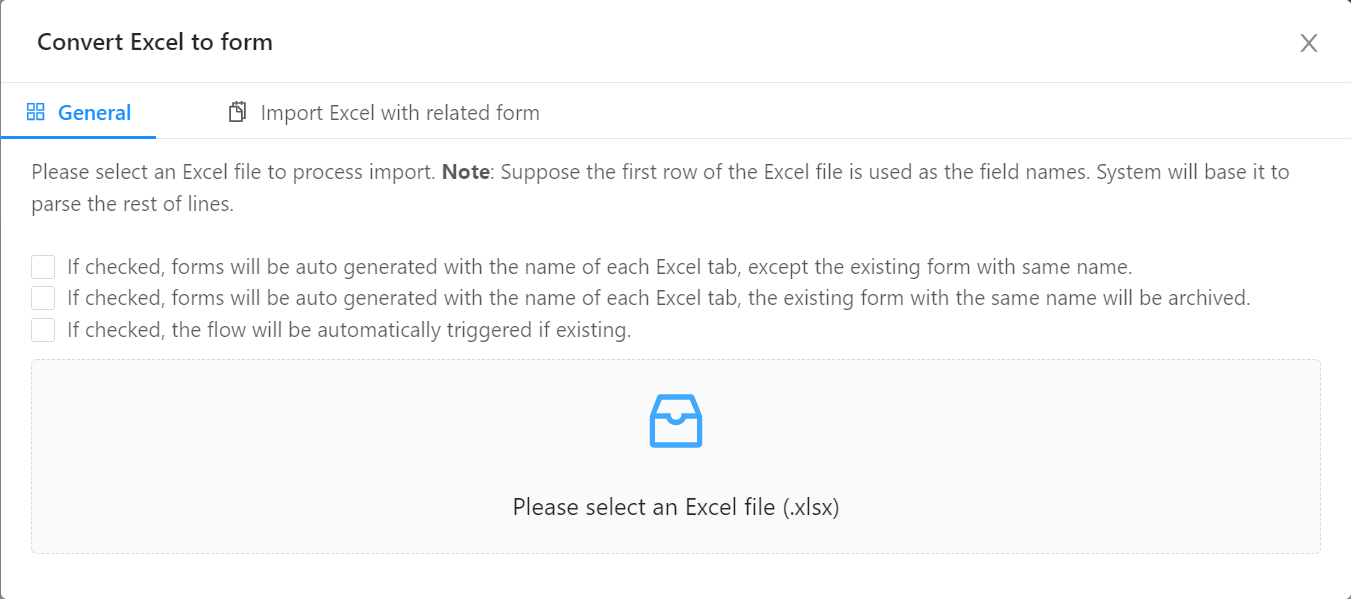 By following import steps, user can auto create form, map fields and update data.
After importing into Excel, a folder is generated in the file management. The folder name is the same as the Excel file name. Users can find the forms with the same name as Tab in the excel under this folder.
Form data
---
After imported, a form with imported data is generated as the following.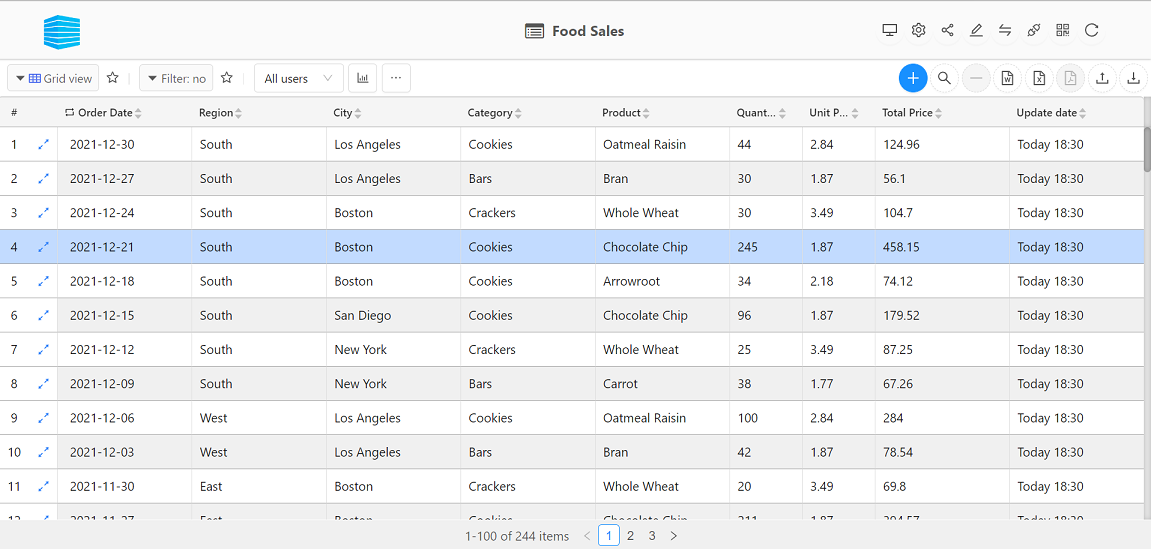 Tip: Form includes a list of functions such as: permission, views, pivot, page layout, data filters and validation etc.
Data analyze
---
Based on the form, a list of data analyze can be processed as needed.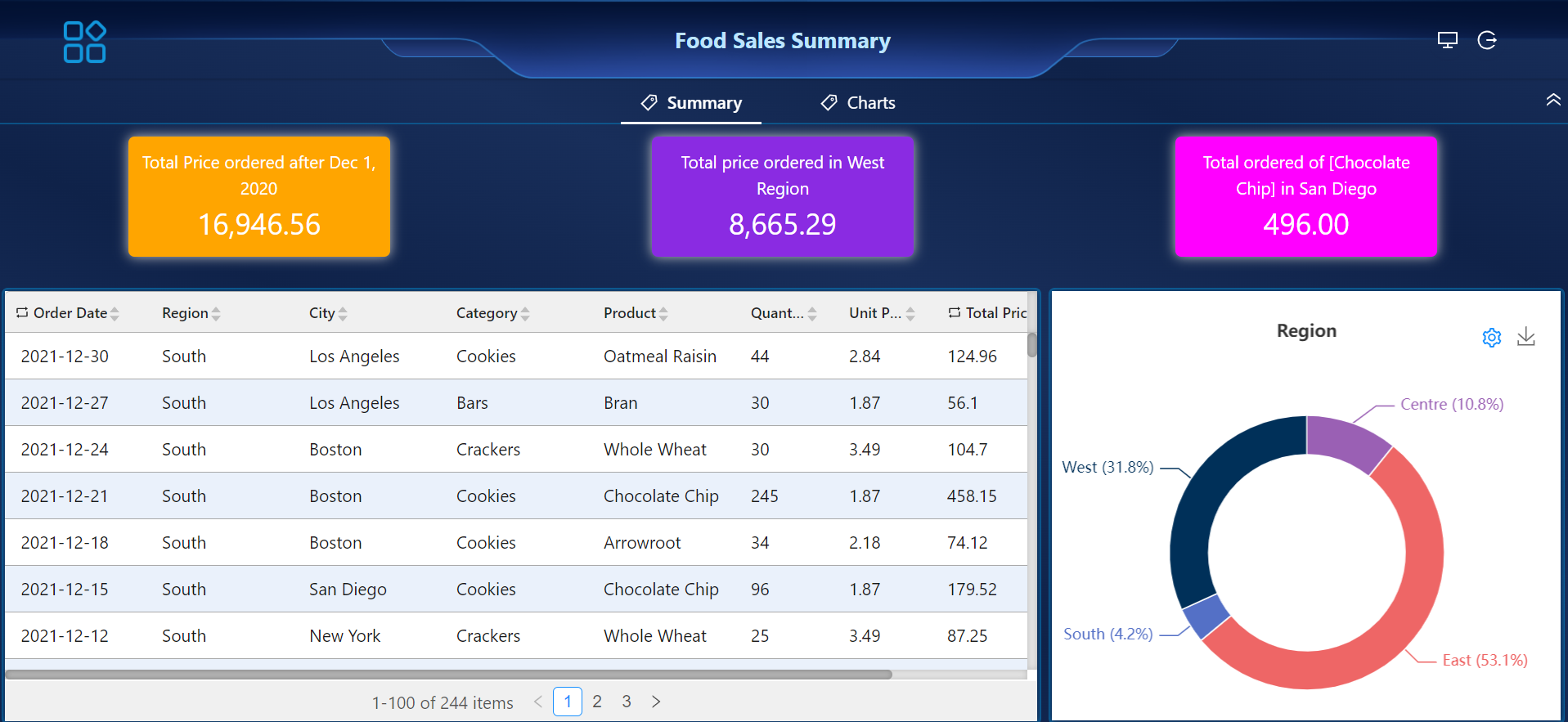 Tip: User can manually setup the different filter conditions to display their own data.
With CubeDrive platform, user can convert their Excel file into an online application easily.
Back
Try CubeDrive