Regulated party
---
Keywords: Form; Attachments
A dynamic form lists the regulated party information. There have more than 20 types form fields for users to create attachement, list, date, signature and template field etc.
Create form
---
You can click template to check the form. You can also login in your CubeDrive account. Click "+ Create Form" button to start build a form with drag and drop method. Enter a list of fields in the form and click "Save & Publish", your form is generated online.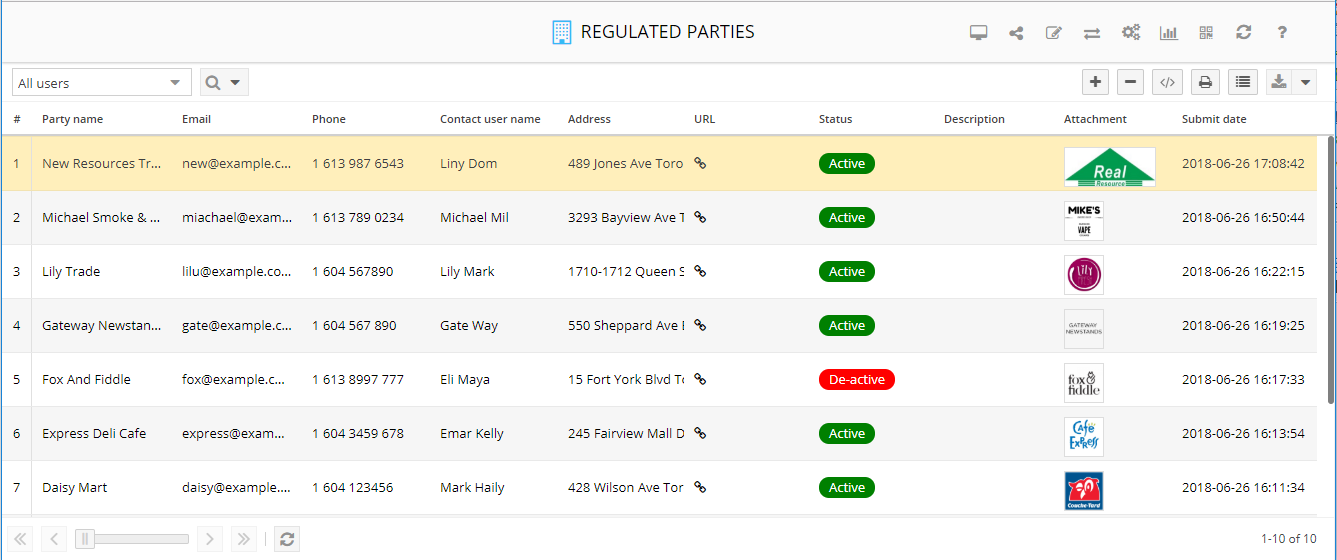 Apply workflow
---
After you open the form, click icon and start build application business logic. Configure the flow and add your business logic to the application.
View template
Use template
Back