Enforcement: report to crown counsel
---
Keywords: Form; Workflow; Approval; Online signature;
When non-compliances are observed, possible enforcement actions, ranging from warning letters to prosecution are considered based on a variety of factors including compliance history, severity of the non-compliance, etc. Once inspectors submit the "Enforcement activities" form which includes report to counsel, the data will be generated and inserted into this form. The related workflow will be triggered, such as the manager approval.
Create form
---
You can click template to view the report to crown counsel form. You can also login in your CubeDrive account. Click "+ Create Form" button to start build a form with drag and drop method. Enter a list of fields in the form and click "Save & Publish", your form is generated online.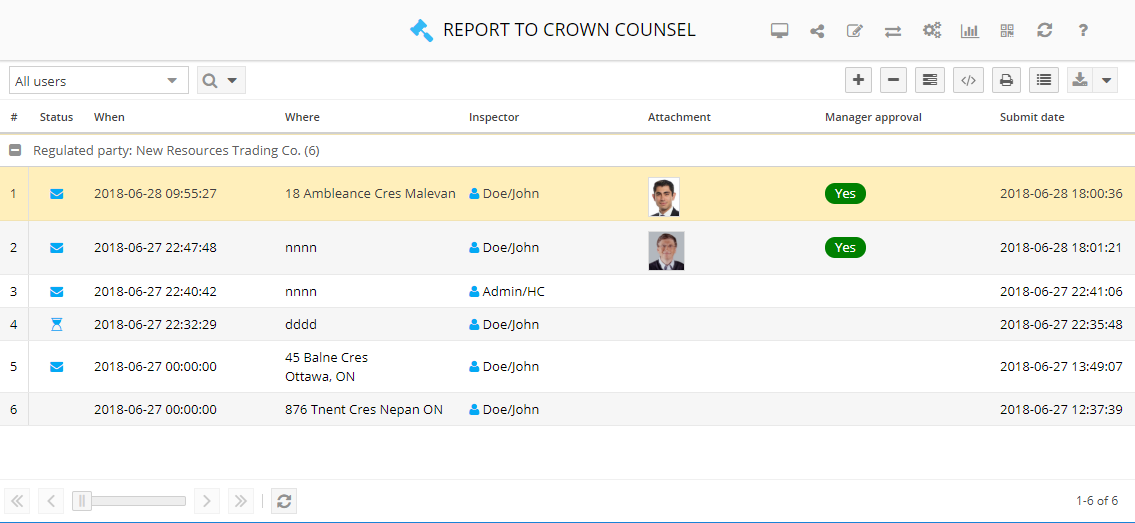 Apply workflow
---
After you open the form, click icon and start build application business logic. Configure the flow and add your business logic to the application. In this case, a simple logic is applied as following image.
Once an item is submitted, system will auto add manager and notify manager with email for approval.
Manager approves the request through email notification.
Approval result will be notified to the inspector.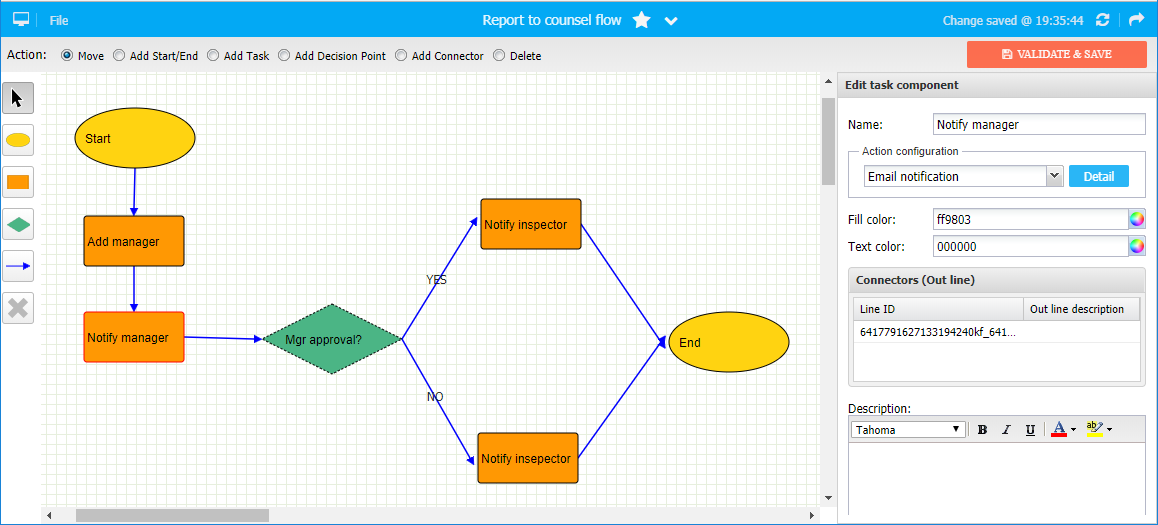 Data flow and approve
---
Manager can acess form, track the process and approve the result through email or mobile device.
View template
Use template
Back