Receipt reimbursement
---
Keywords: Online approval; Mobile access
This case shows the process to build an application which allows employee upload their receipts, and process reimbursement which approved by manager/HR.
For any purchase, employees can upload their receipts for process reimbursement.
Employees can use their mobile device to take a picture and upload it to the system.
The manager gets a notification and process approval through email link.
HR gets a notification after manager approves it.
Once the purchase is approved, the purchaser will receive a confirmation email.
Manager and HR can export, print and track all the submitted receipts.
Create form
---
Login to the CubeDrive site. Click "+ Create Form" button to start build a form. Enter a list of fields in the form and click "Create form link", a form is generated online.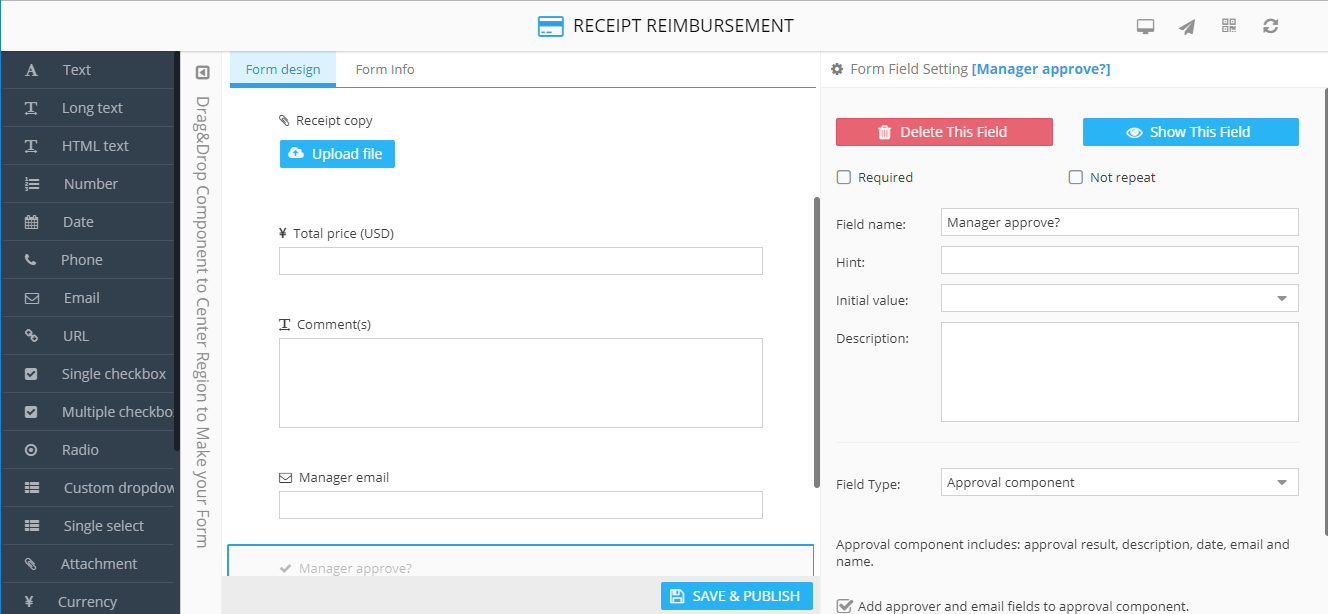 Create workflow to process notification
---
After you open the form, click icon and start build application business logic. Configure the flow and add reimburse logic to the system.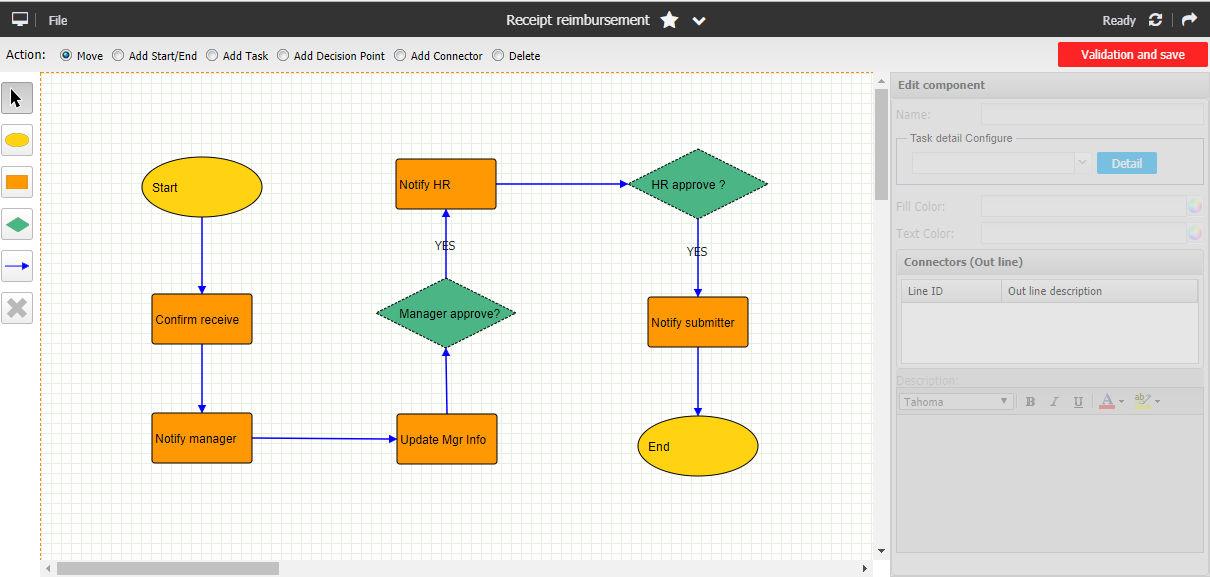 Data flow and approve
---
You can acess your form, track the process and approve the result throught email or mobile device.
View template
Use template
Back