Travel approval
---
Keywords: Online approval; Touch
A simple travel approveal application which allows the manager to approve the employee travel requirement online.
Create form
---
You can click program template to see the program. You can also login in your CubeDrive account. Click "+ Create Form" button to start build a form with drag and drop method. Enter a list of fields in the form and click "Save & Publish", your form is generated online.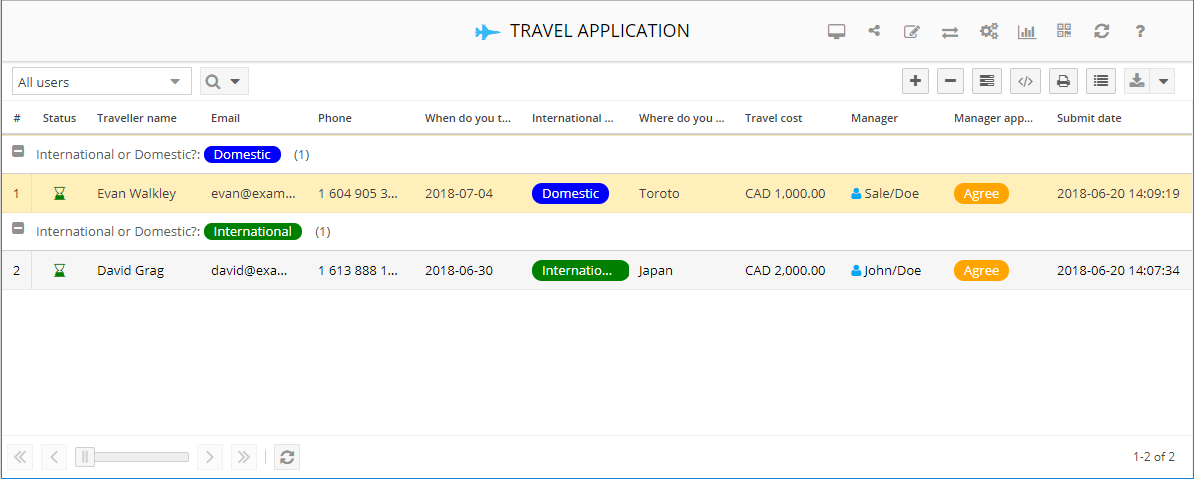 Create workflow to process approval
---
After you open the form, click icon and start build the application business logic. Configure the flow and add approval logic to the system.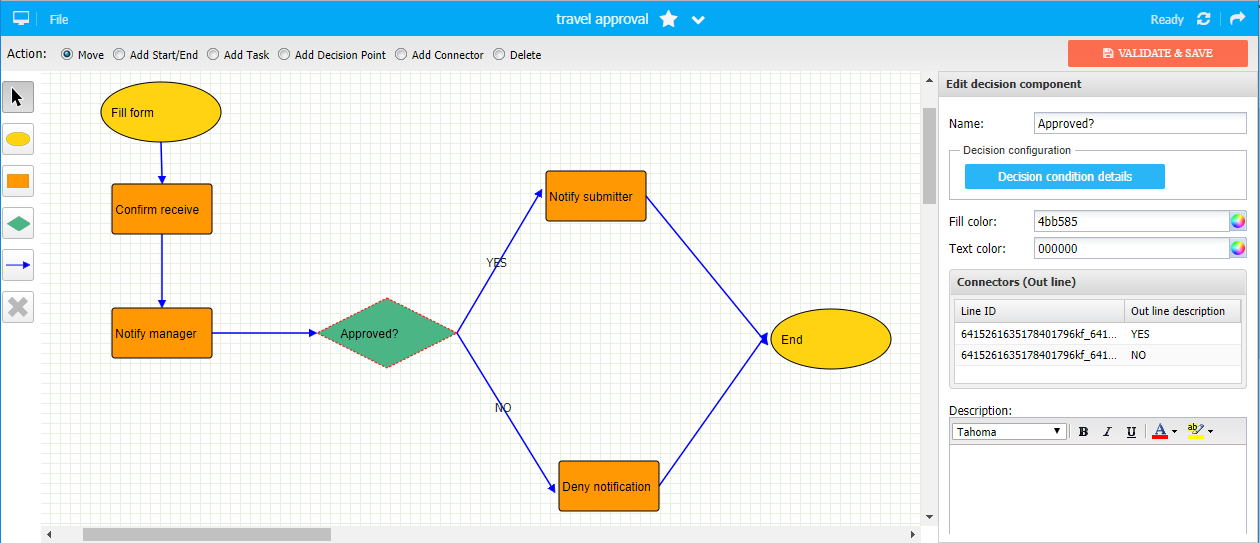 Touch access and print
---
User can access form from mobile phone. Administrator can approve the program through email link, export as an Excel, PDF file for the future reference.
View template
Use template
Back