Volunteer management
---
Keywords: Track volunteer; All data in one place
Organize all your volunteers in your place, including their skills, references, contact information, and any other custom fields you want to track. Link individuals to the events at which they're scheduled to volunteer.
This application can be combined with Nonprofit program management.
Create volunteer form
---
You can click volunteer management to view the form. You can also login into your CubeDrive account. Click "+ Create Form" button to start build a form with drag and drop method. Enter a list of fields in the form and click "Save & Publish", your form is generated online.

Volunteer project
---
Login in your CubeDrive account, you can click project icon on the sidebar to start build a volunteer project with drag and drop method.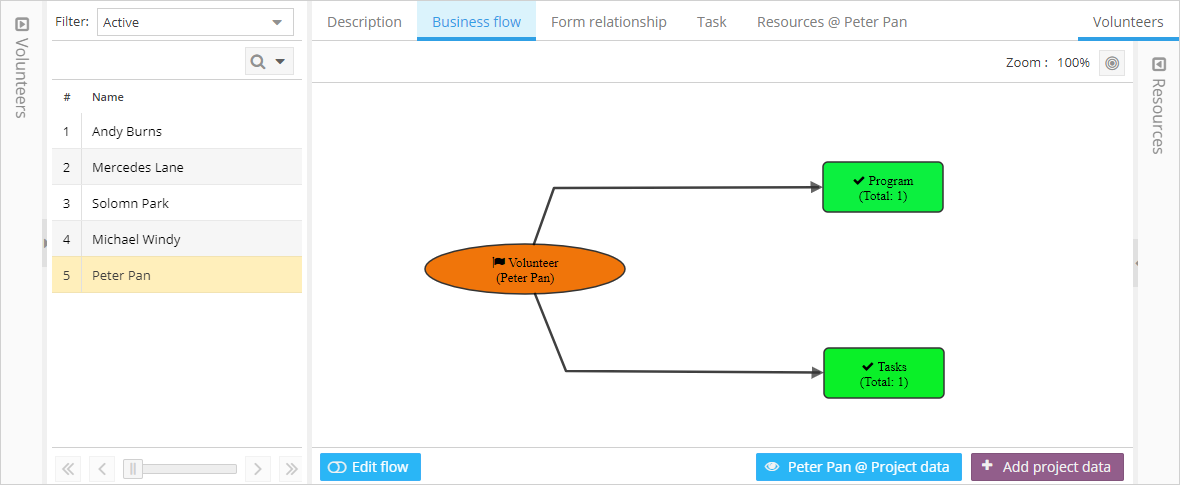 The above volunteer project is based on existing volunteers. And it is related to programs and tasks. You can easily add more related applications to the volunteer, such as reference letters, contact information etc. All volunteer information will be stayed in one place.
View template
Use template
Back