Please click Give a try to preview this example (Not login needed).
This applicant tracking system is flexible, unlike the standard recruitment software. You can track your entire hiring process in one table about job information, and all interested job seekers with relevant contact information in another table.
You could even use this template to manage the promotion of job openings across social media and job boards (LinkedIn, Indeed, Craigslist, etc.). With this template as a base, you can build an applicant tracking system to your unique specifications in no time!
Applicant kanban view
---
In kanban view, business can easily view the applicants information. For example:
Applicants personal information
Phone and onsite interview information
The relationship about job posts and applicants .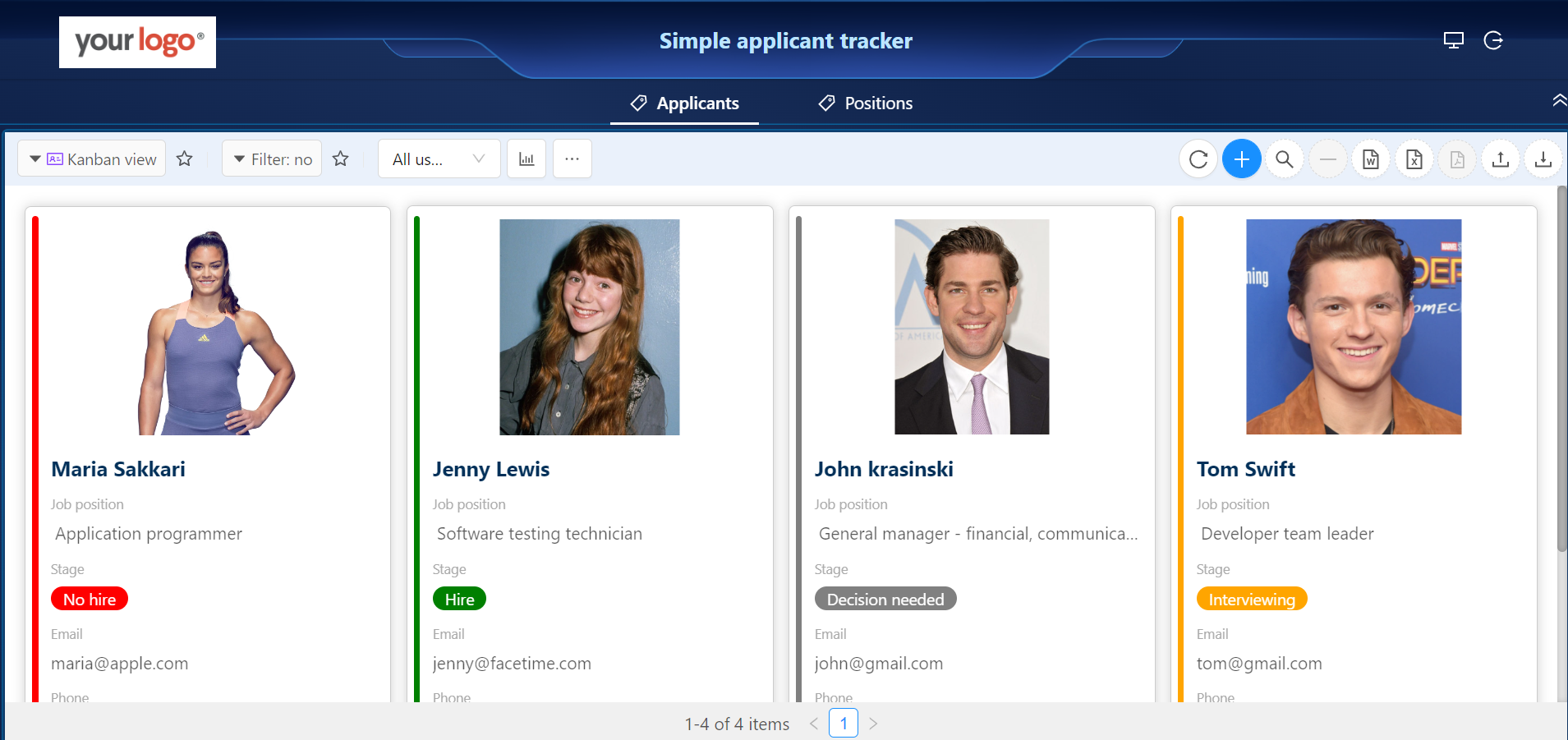 End-user can double click the item and open to view the applicant's detail information.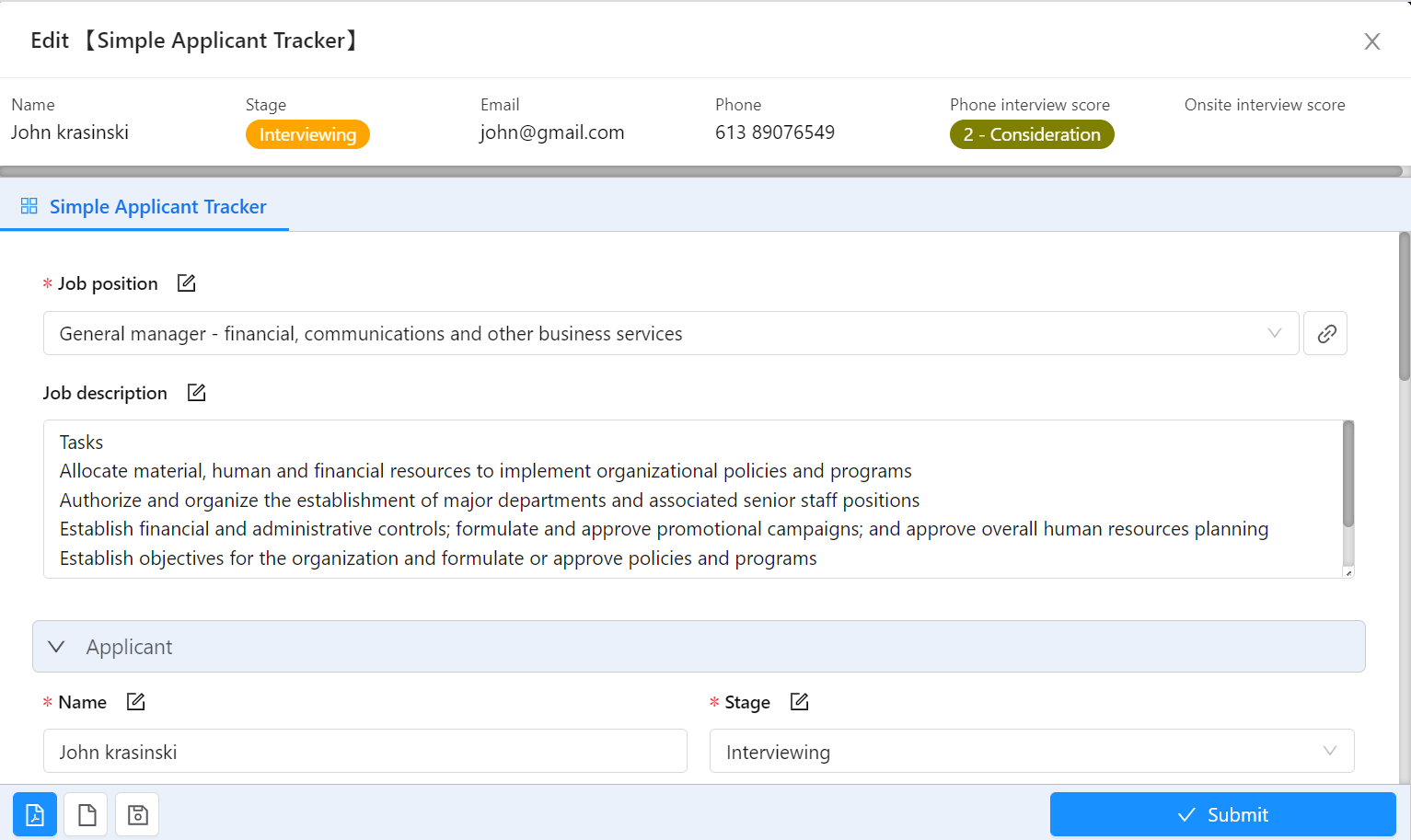 Job kanban view
---
Business can also view the job posting in kanban view.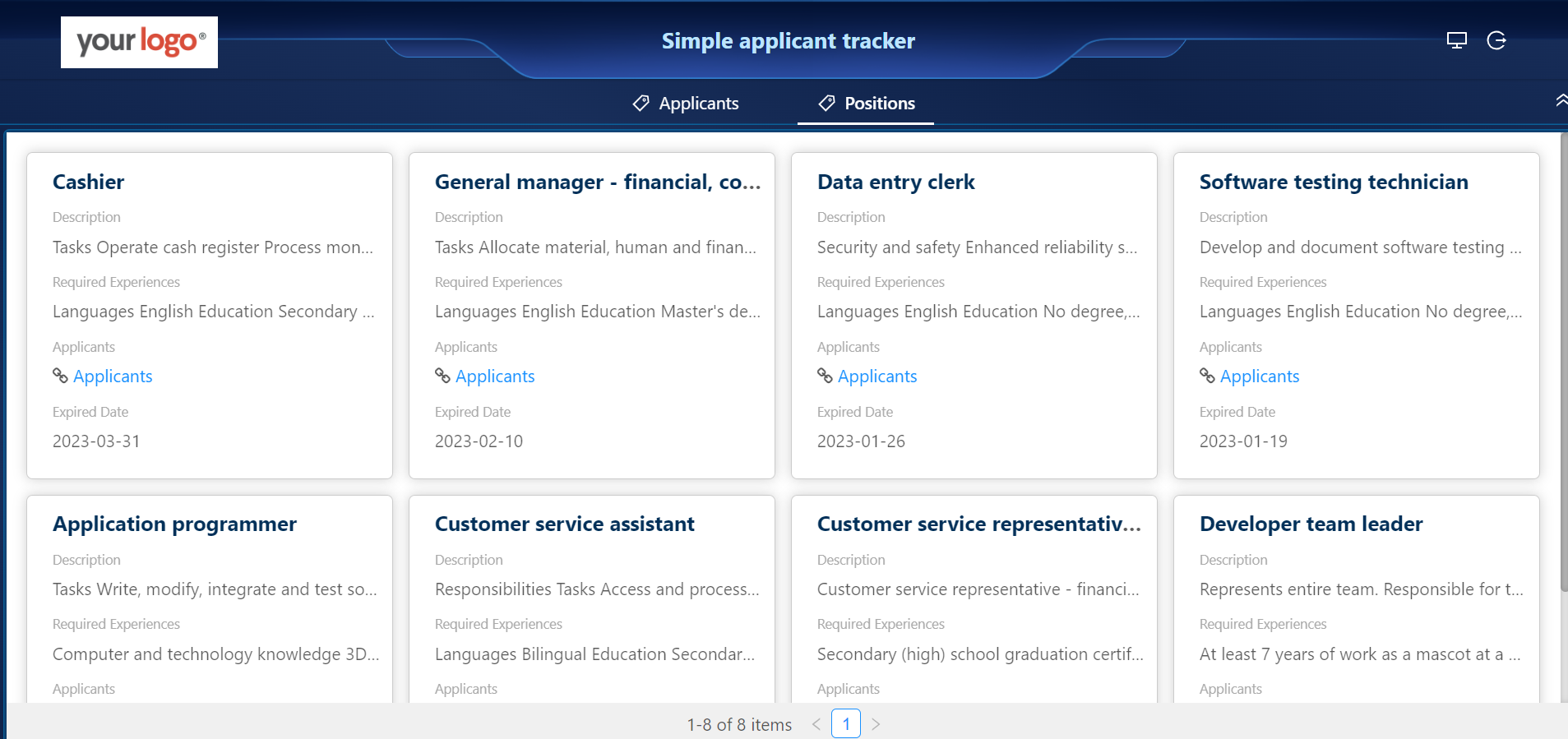 Tip: Business can setup a link to show all applicants who applied for the job posting.
Tips to get started the tracker
---
Use the calendar view to see upcoming interviews. Try a kanban view to see a status update of your candidate pipeline. You can even filter down to track candidates by hiring manager owner. Take this applicant tracking template for a spin, and you and your team can finally get back on the same page.