Task management is the process of managing a task through its life cycle. It involves planning, testing, tracking, and reporting. Task management can help either individual achieve goals, or groups of individuals collaborate and share knowledge for the accomplishment of collective goals. Tasks are also differentiated by complexity, from low to high.
CubeDrive's task management involves a typical work breakdown structure that divides customer project into manageable tasks. Managing such tasks on priority, while keeping up with the cost and schedule criteria, and ensuring team collaboration forms the basis of task management.
Team tasks and task lists make it easy to keep team work items organized and manageable in one centralized, accessible location.
Employee can monitor the status of tasks, assign them to members, set task dependencies, send email reminders, and track the progress.
Team can view task in several style: Classic View, Kanban View, Calendar View etc.
With task reminders, employee can stay on top of what's going on through timely email reminders so you don't miss any important milestones.
Kanban view
---
You can login into your CubeDrive account. Click "Organization" icon to start build the organization. On the task tab, employee can create the task as needed.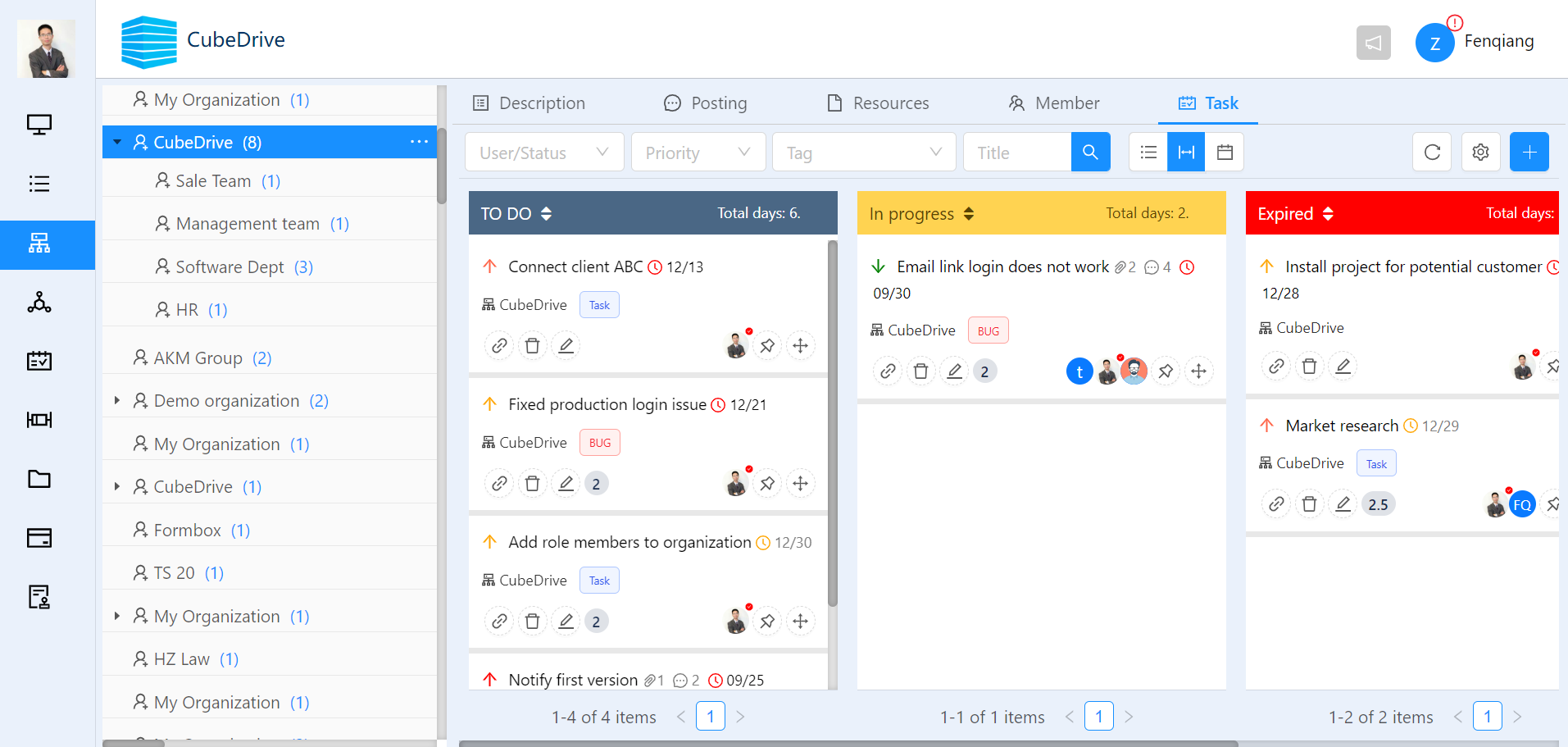 Tip: User can easily drag and drop the task to the different categories with mouse.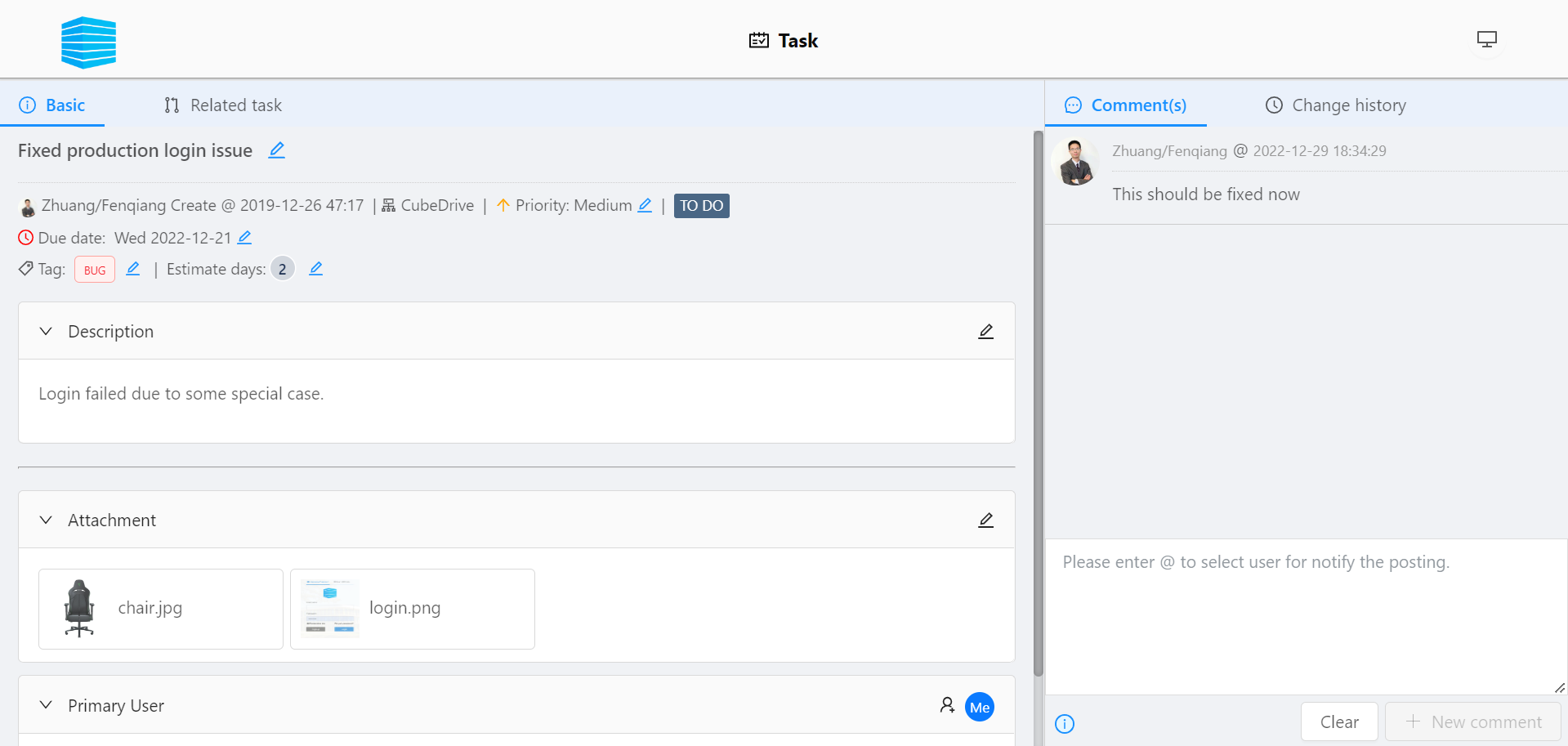 Tip: user can use @ to give a quick note to the employee for the update.
Calendar view
---
Task can be displayed in calendar view.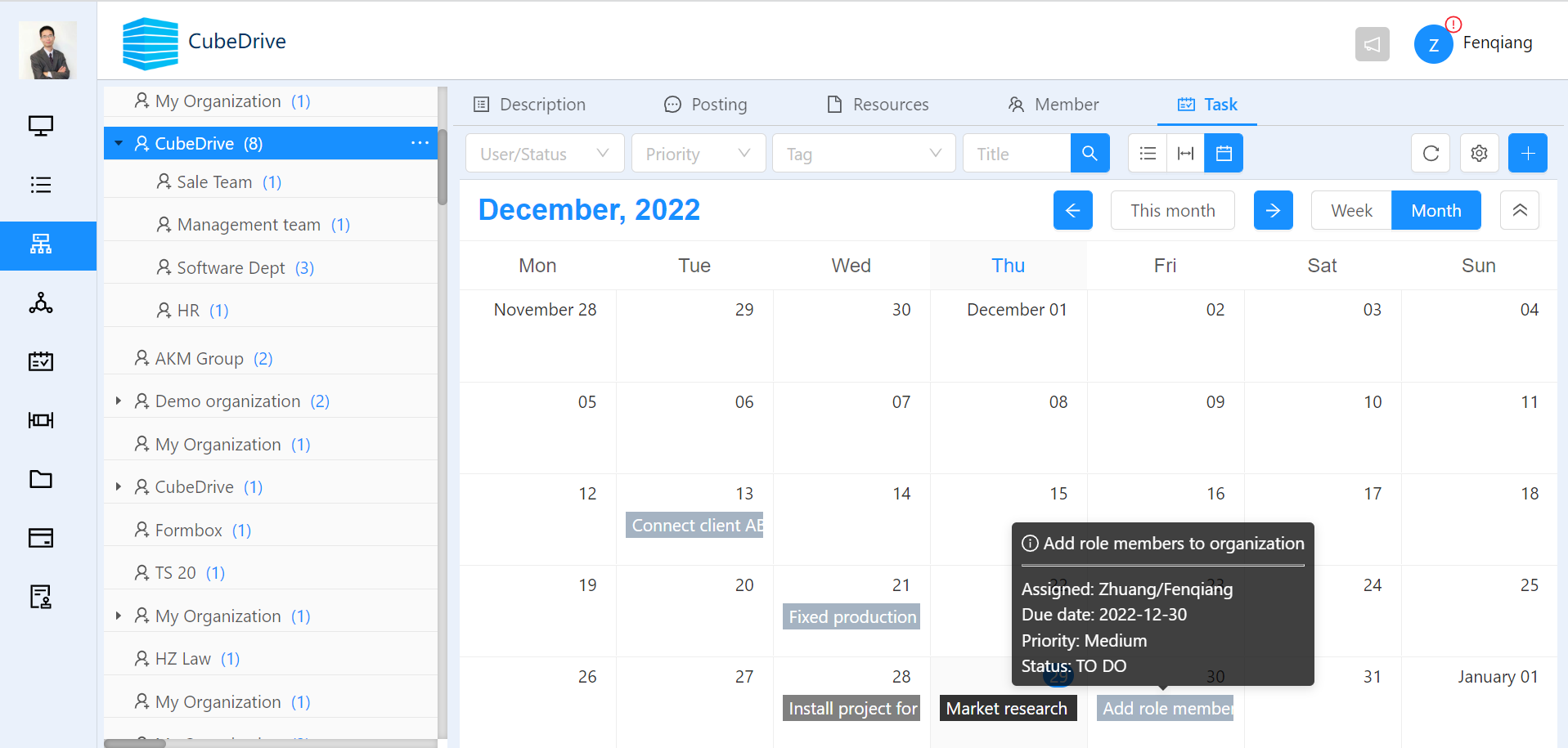 Classic view
---
Task can be displayed in classic view.