CubeDrive Database
---
Keywords: Online database; Custom data; Organization document management
CubeDrive provides a database-like component for customers to add, update, delete and query data in their own way. It provides an interface for customers to store, manage, analyze and collaborate business data in real time effectively and safely. It includes the following functions:
A tree structure component that easily allows customers to access their own data.
Each tree node is linked to one of the customer applications (form + flow).
Customers can set forms and tree nodes with different access permissions.
Customers can import the data from MS Excel file.
Data can be exported as MS Excel or PDF.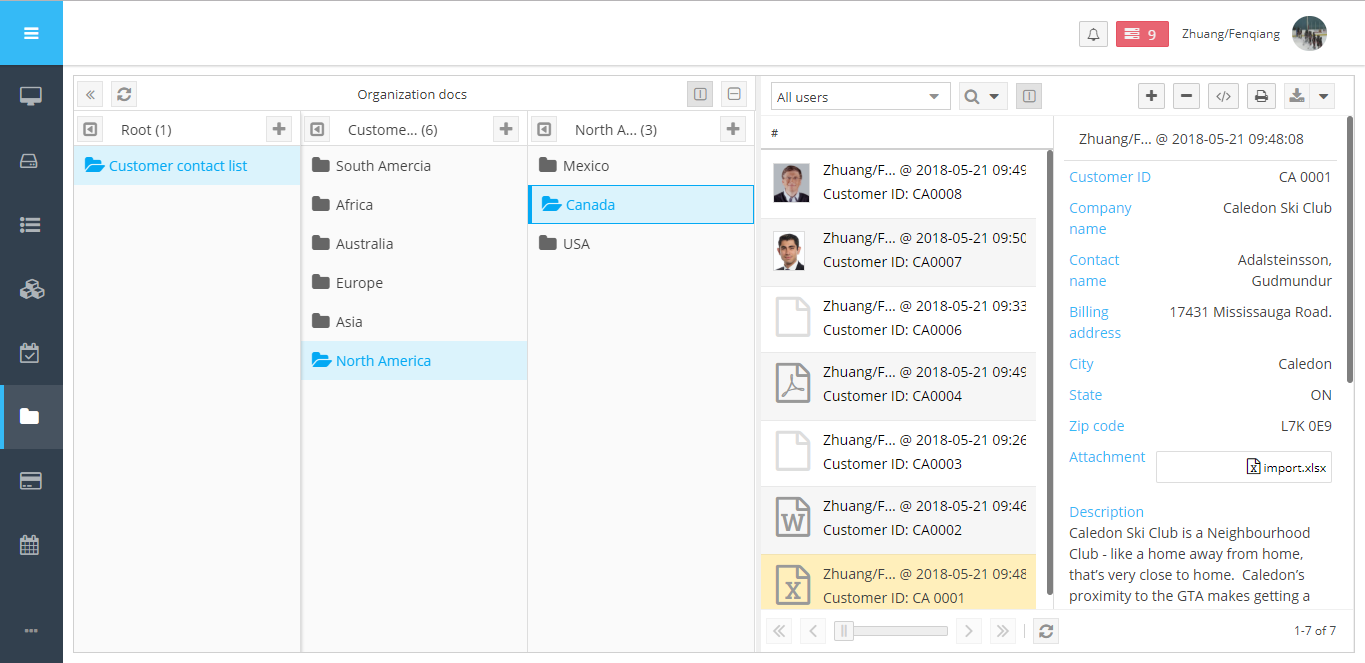 Back
Try CubeDrive