CubeDrive: create online applications in your own way, without coding
---
Keywords: Custom online application; Form; Flow; Data analysis; Data track/approve; Mobile
CubeDrive is a platform which allows customers to create applications, apply business logic with workflow, analyze data and share results. It allows customers to model, design, deploy and analyze their daily business activities in a fast way. It includes:
Dynamically generate form-based applications to collect customized data
Apply data-driven decisions based on the customized workflow
Access forms, track the process, review and approve
Data analysis and data summary
Document management, sync edit, share access from different devices
Event managment includes calendar and task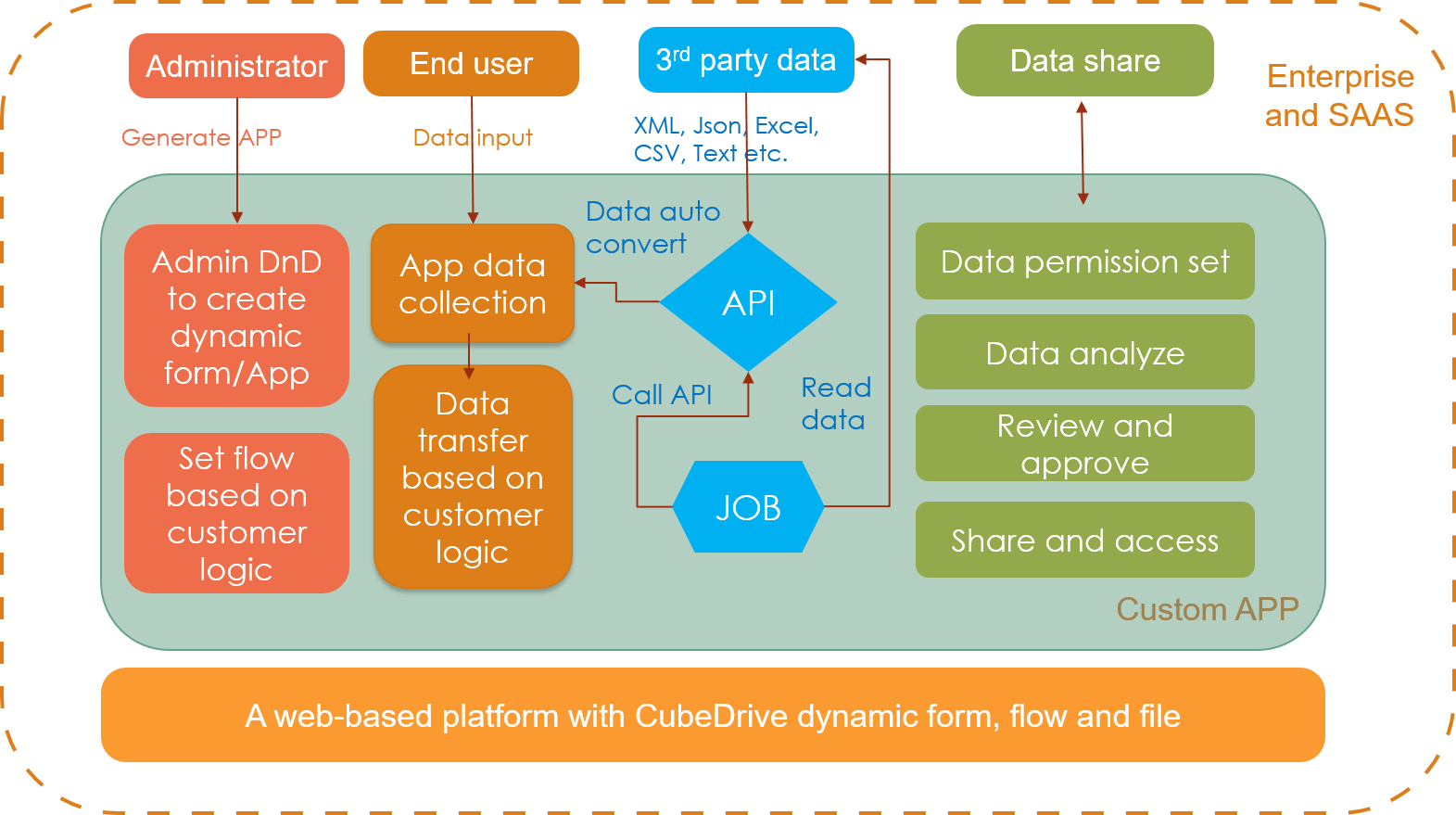 Create forms
---
CubeDrive allows customers to generate forms dynamically utilizing the drag and drop method, without coding.
Supports more than 20 data types which includes checkbox, dropdown list, attachment, approval, signature and even formula.
Link to other forms with form template / grid
Add customer specific conditions to the form
Apply customer defined data filters to the form
Analyze data with different kinds of charts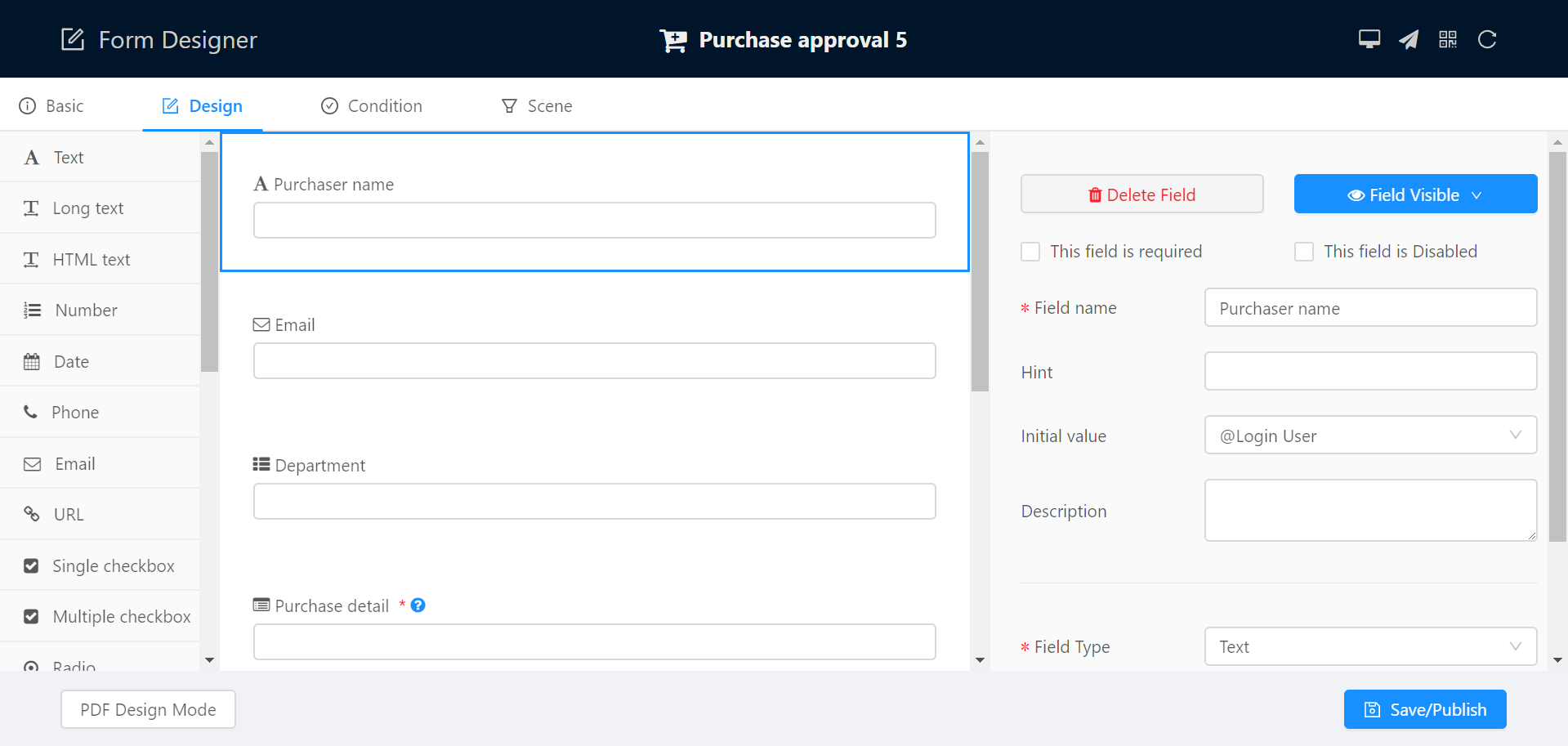 Apply business logic with workflow
---
CubeDrive workflow is used to automate the business process and add customer's data-driven decisions to the application.
Customer defines steps/rules that comprise a work process
Drag and drop to automate customer business processes
Manipulate data process based on the customized rules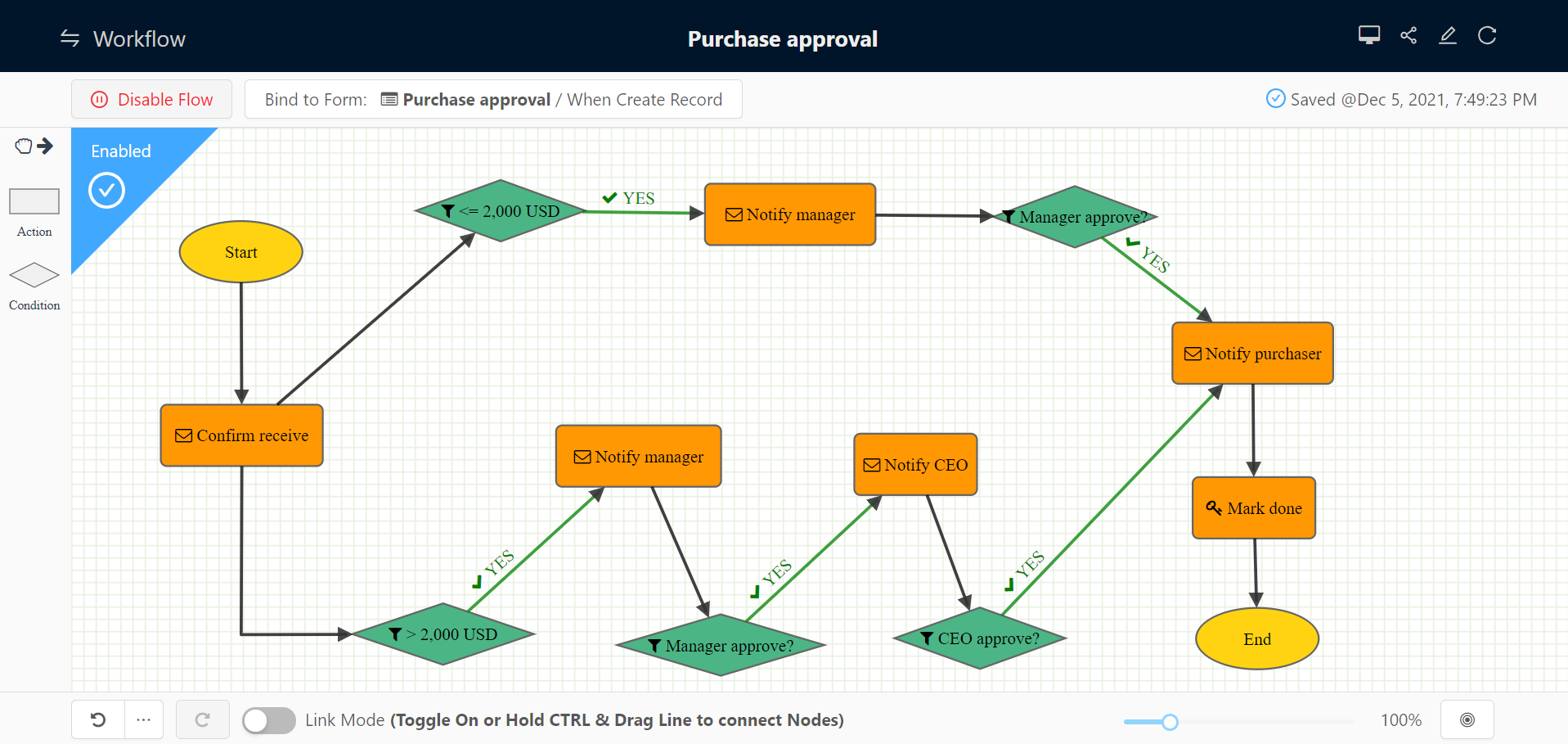 CubeDrive also provides a business workflow component which allows customer to build their project logic with drag-and-drop interface. See the following figure for details: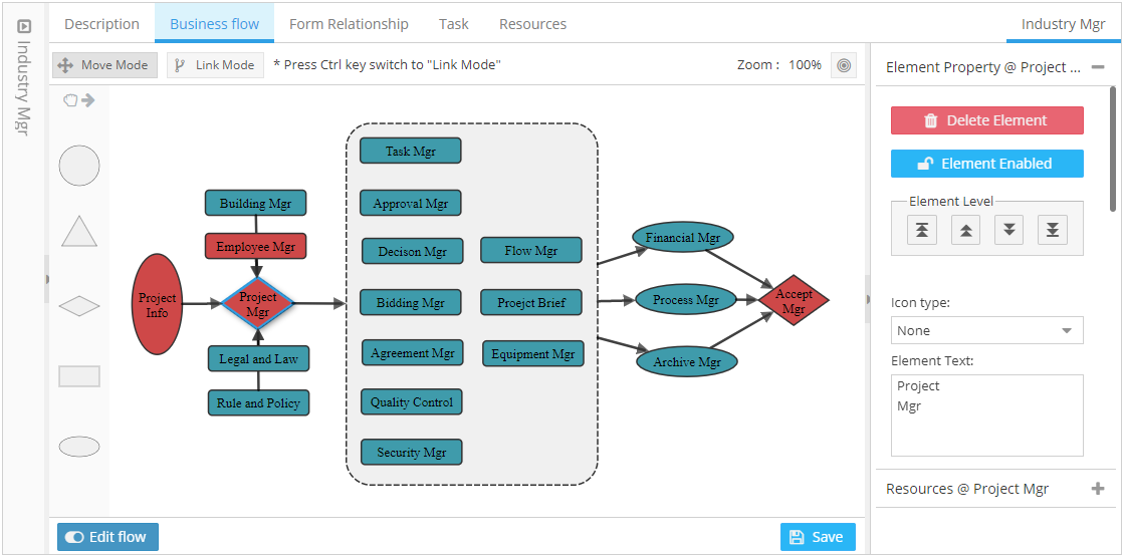 Data analysis, track, approve and touch
---
Customers can acess their forms, track the process and approve the results easily with the CubeDrive platform. Customers can also analyze and collaborate their data with powerful and intuitive Excel-like functionality.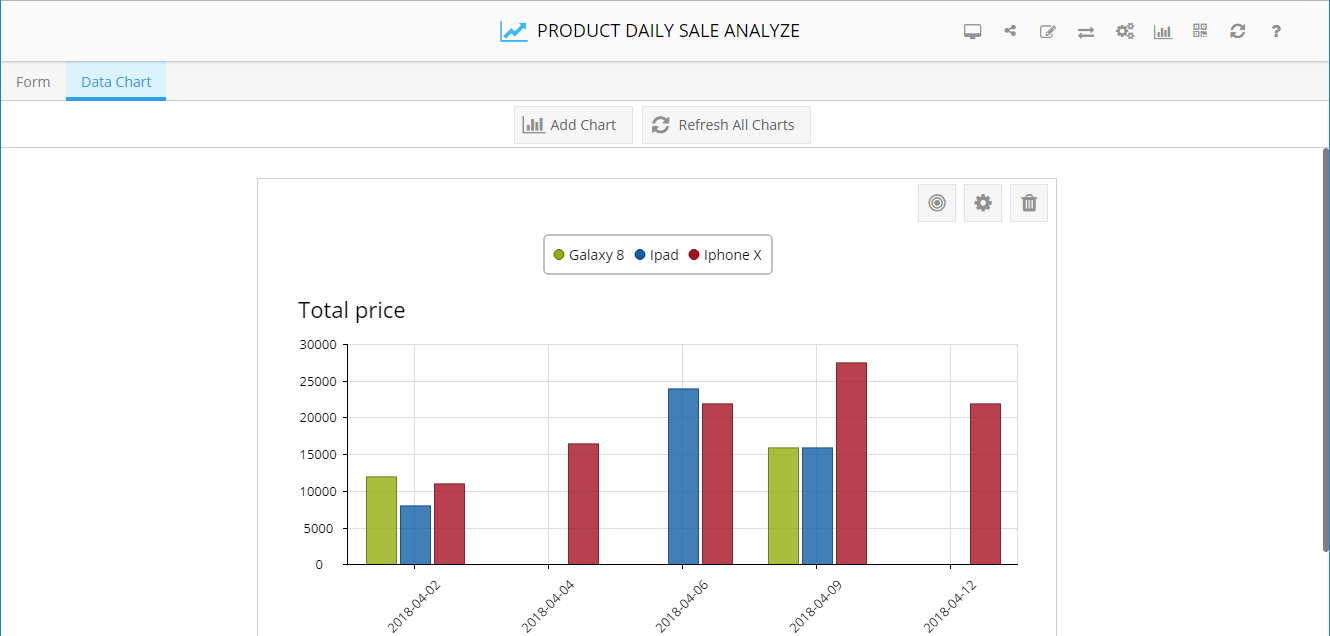 CubeDrive also provides an APP version for customers to access their data from mobile devices.
Back
Start from examples